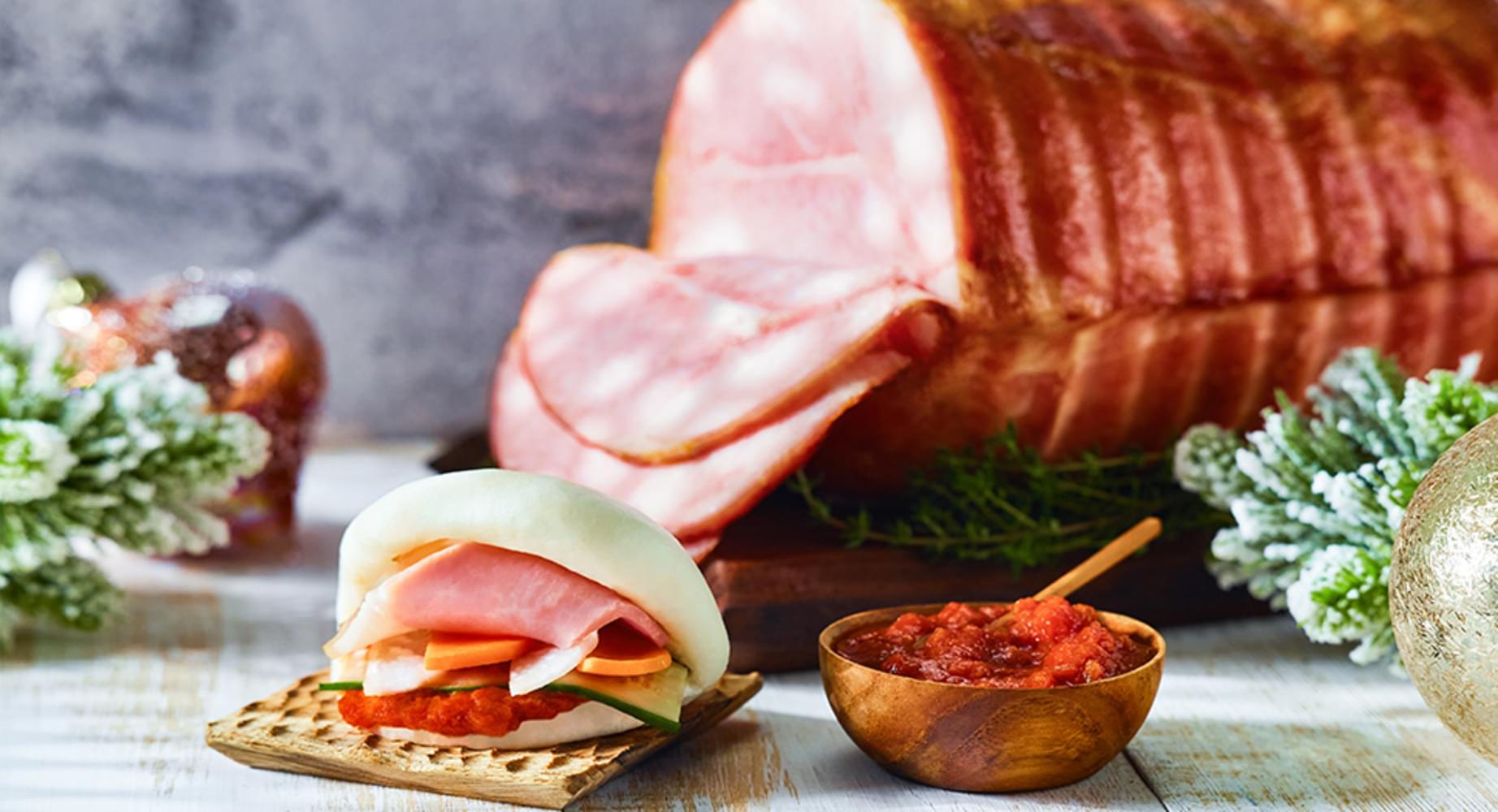 Ingredients
Lotus Leaf Buns

8

Boneless Ham

sliced

1

Daikon Radish

sliced

200 g

Carrot

sliced

200 g

Japanese Cucumber

sliced

200 g

Rice Vinegar

1 cup

Sugar

1⁄2 cup

Basilico Sauce

1⁄2 cup

Salt

1 pinch

Water

500 ml
How to cook
Prepare the pickled vegetables
Combine the rice vinegar, sugar and salt in a small pot for the pickle sauce.
Heat over medium heat until the mixture boils.
Once done, transfer the mixture to a container to cool.
Once the mixture is cooled, add the daikon radish and carrot.
Set aside to marinate for 30 minutes.
Drain the marinated daikon radish and carrot, then set aside.
Start cooking
Steam the lotus leaf buns for 5 minutes.
Peel open the buns and spread Basilico sauce over it.
Stuff the buns with the sliced ham, Japanese cucumber, pickled daikon radish and carrot.
Serve when ready.
Tried this recipe? Rate it!