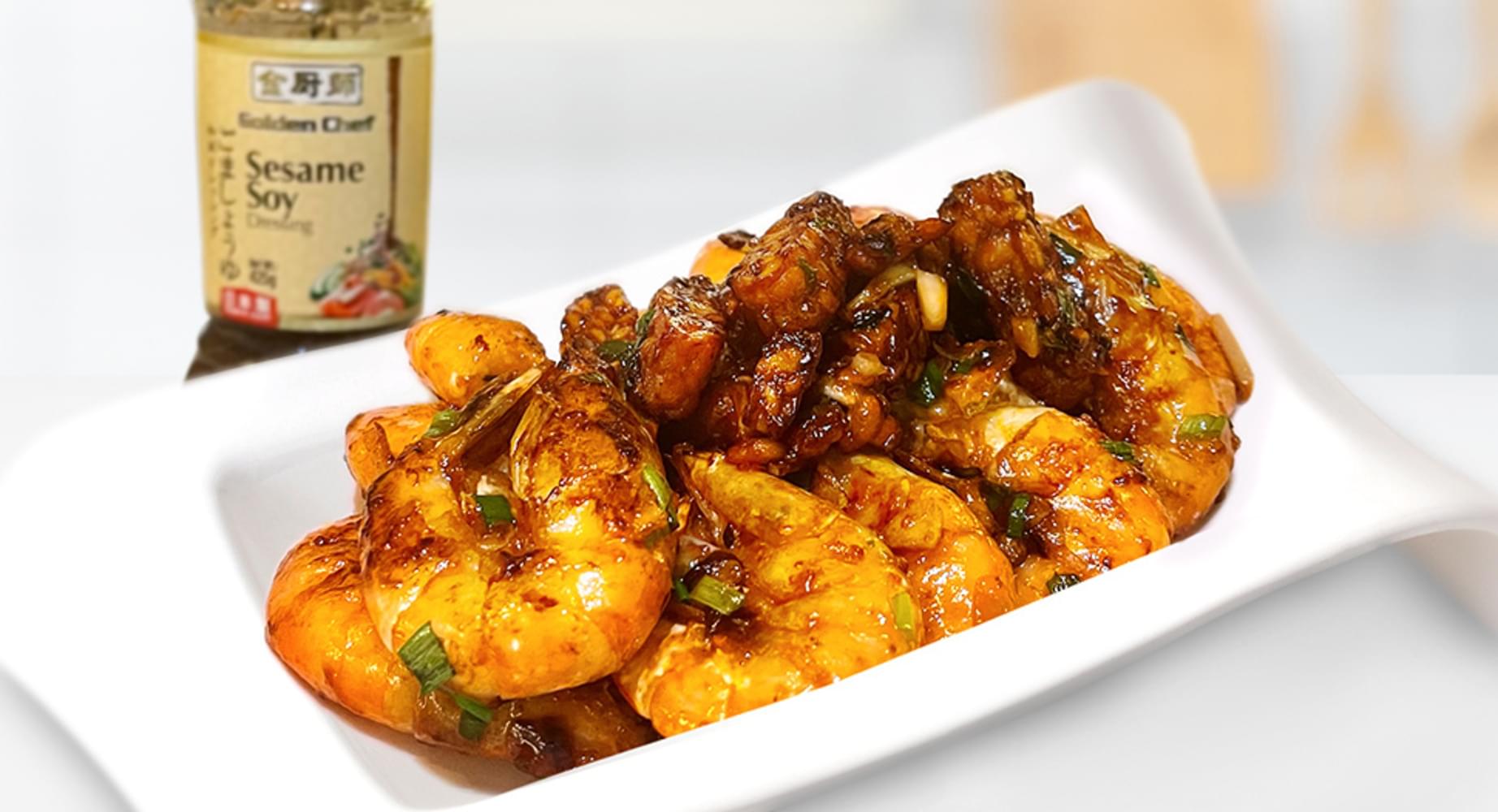 Wok-Fried Tangy Prawns with Sesame Soy Dressing
Ingredients
Tiger Prawns

large sized, tail-on

600 g

Sesame Soy Dressing

50 g

Ginger

chopped

10 g

Garlic

chopped

2 cloves

Spring Onions

chopped

1

Tempeh

or fermented beans, sliced

2 tbsp

Tomato Ketchup

2 tbsp

Honey

1 tbsp

Chilli Sauce

1 tbsp

Cooking Oil
How to cook
Start cooking
Heat up oil in a wok.
Fry the prawns and tempeh until golden brown, then drain and set aside.
Using the same wok, stir-fry the ginger and garlic over medium-low heat.
Mix in the sesame soy dressing, tomato ketchup, honey and chilli sauce.
Once the sauce thickens, add the prawns, tempeh and spring onions.
Continue to stir-fry over medium-high heat.
Ready to serve.
Tried this recipe? Rate it!