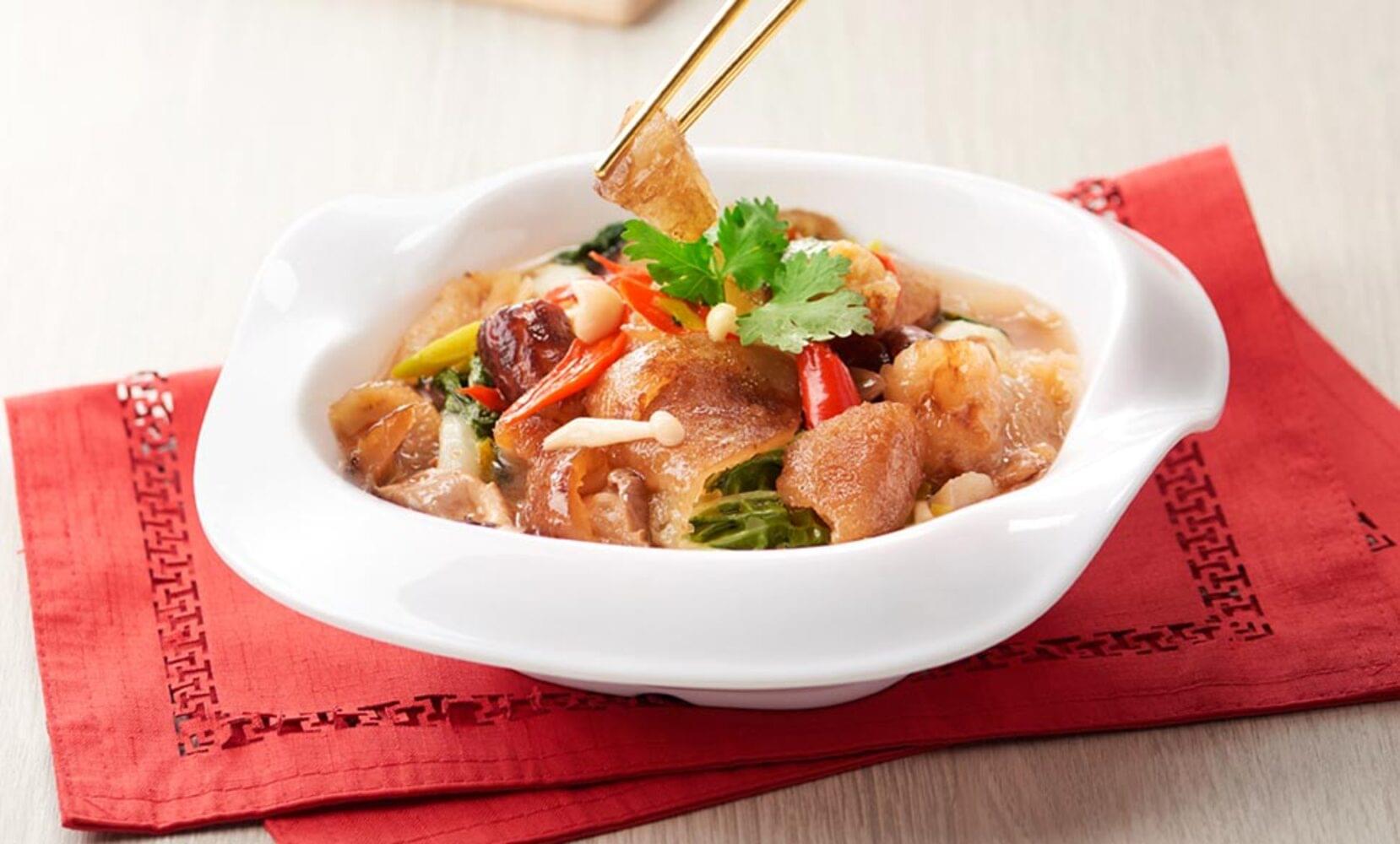 Treasure Sea Cucumber with Vegetables in Plum Sauce
Ingredients
Sea Cucumber

sliced

400 g

Nai Bai

sliced

250 g

White Shimeji Mushrooms

sliced

30 g

Brown Shimeji Mushrooms

sliced

30 g

Golden Oyster Mushrooms

sliced

30 g

Plum Sauce

50 g

Leek

sliced

50 g

Chicken Stock

50 g

Preserved Black Beans

(rinsed with water)

20 g

Ginger

20 g

Spring Onion

20 g

Garlic

5 g

Chilli

1 piece

Salt

10 g

Cooking Oil

1 tbsp
How to cook
Prepare the nai bai
Blanch the nai bai with boiling water and set aside.
Prepare the sea cucumber
Add salt, spring onion, ginger and sea cucumber into boiling water.
Turn off the fire and let it soak for another 15 minutes.
Remove the sea cucumber and set aside.
Start cooking
In a hot pan, add oil, garlic, chilli, leek and preserved black beans, then pan fry till fragrant.
Add in the white shimeji, brown shimeji and golden oyster mushrooms, and stir fry.
Add in the chicken stock, plum sauce, blanched nai bai and sea cucumber.
Bring to high heat, simmer until water reduces.
Plate and serve.
Tried this recipe? Rate it!