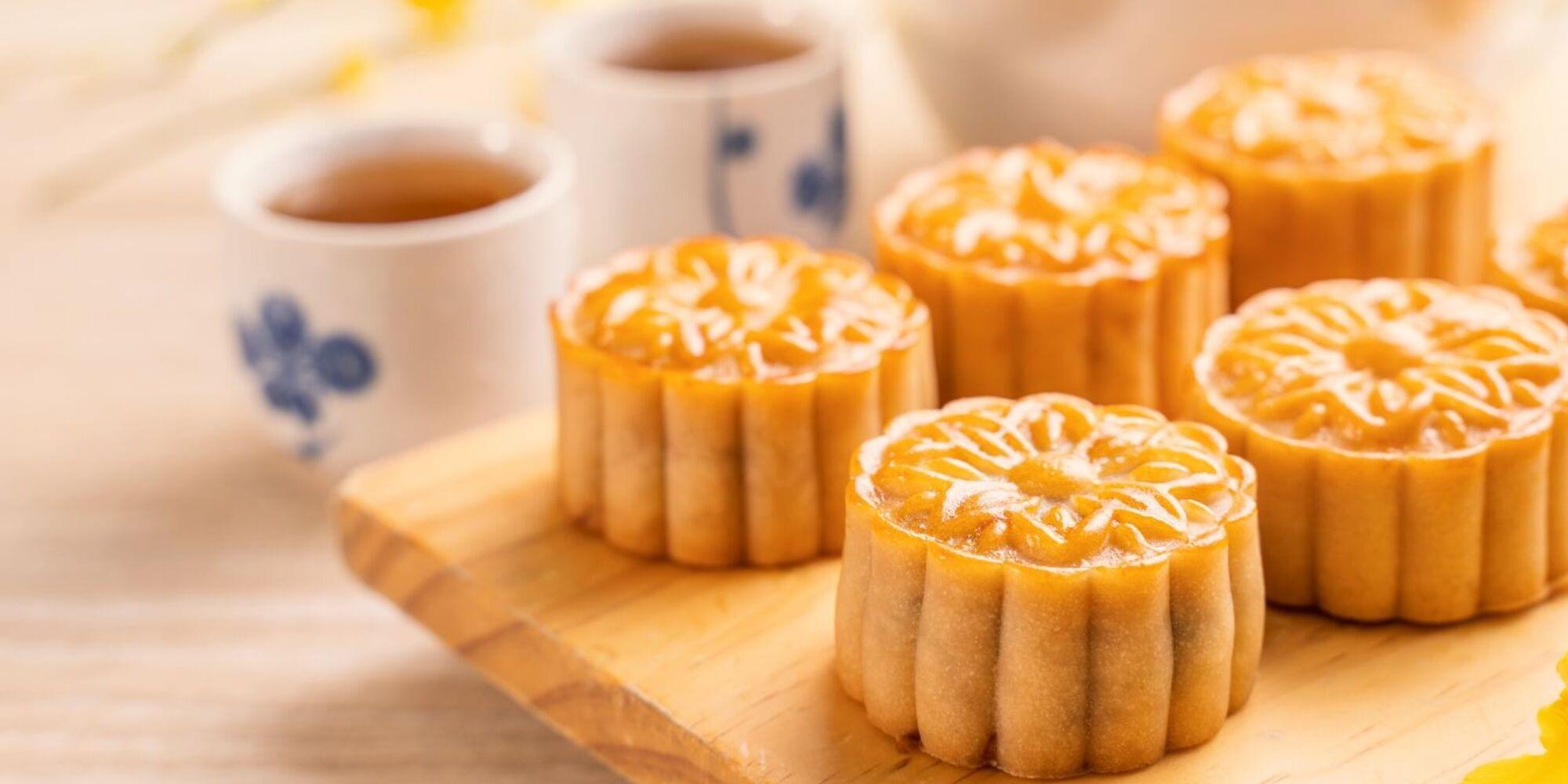 Traditional Baked Lotus Mooncake with Salted Egg Yolk
Ingredients
Dough

Rice Flour

sifted

100 g

Golden Syrup

60 g

Cooking Oil

24 g

Lye Water

mix 2 teaspoons of baking soda with 1 cup of water and boil

1⁄4 tsp
Filling

Lotus Paste

220 g

Salted Egg Yolk

10 pieces

Egg Wash

Egg

1

Water

1 tsp
How to cook
Prepare the dough
Combine golden syrup, lye water, vegetable oil and flour in a bowl and mix well.
Refrigerate in cling wrap for 30 minutes.
Prepare the filling
Wrap the salted egg yolk with lotus paste and roll it into a ball.
Prepare the mooncake
Wrap the filling with the dough.
Roll the mooncake with your palms to form a ball and place into mooncake mould.
Prepare the egg wash
Combine egg and water to make an egg wash.
Start baking
Bake at 175°C for 5-6 minutes or until the surface starts to firm up.
Remove the mooncake from the oven and brush the surface of the mooncake with the egg wash.
Return the mooncake to bake for another 10 minutes or until golden brown.
Remove the mooncakes from the oven to cool at room temperature then serve.
Tried this recipe? Rate it!