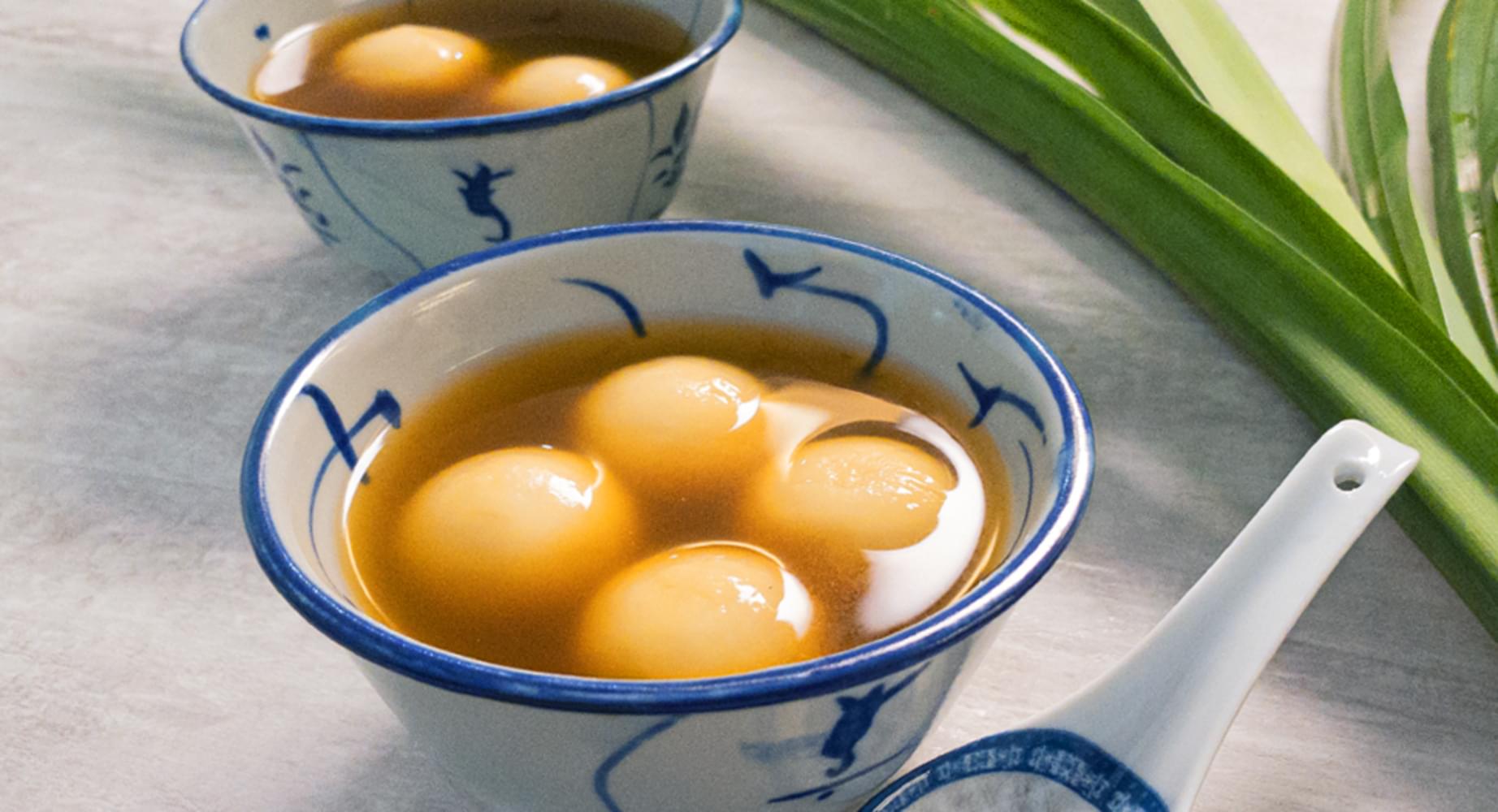 Sweet Glutinous Rice Balls
Ingredients
frozen glutinous rice ball - sesame

1 packet

frozen glutinous rice ball - red bean

1 packet

Ginger

peeled & sliced

1 slice

Pandan Leaves

tied into a knot

3

Brown Sugar

2 slabs
How to cook
Start cooking
Add the pandan leaves (tied into a knot) into some boiling water.
Dissolve the slabs of brown sugar for a sweeter syrup or spice it up with some sliced ginger.
Boil the sweet glutinous rice balls until they float on the surface for at least 1 minute. This should take approximately 6 minutes.
Wait for the water to boil again before turning down the flame. Serve warm.
Tried this recipe? Rate it!