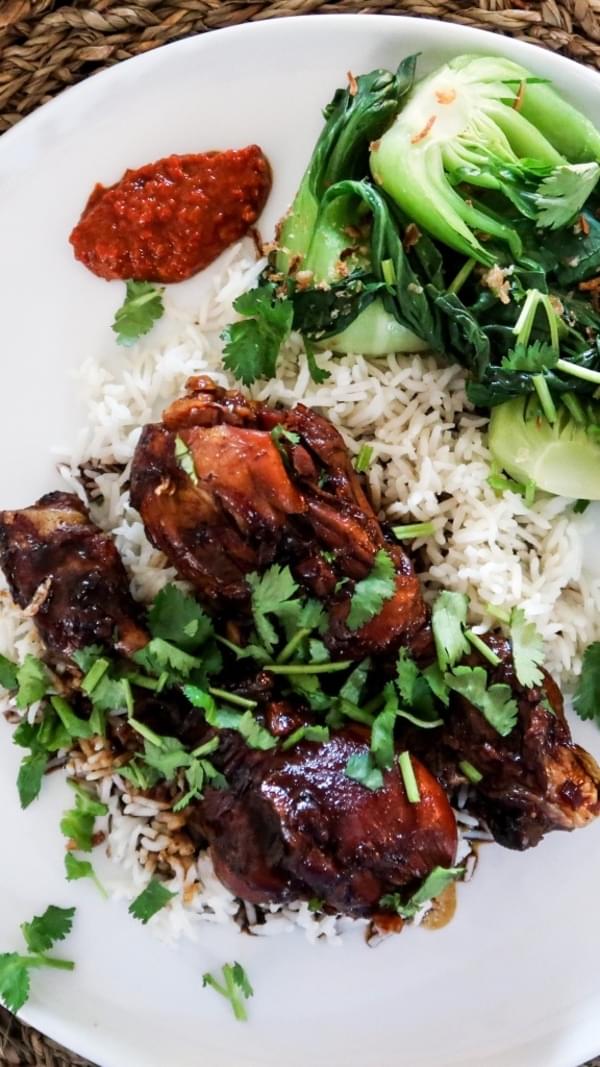 Soy Sauce Braised Chicken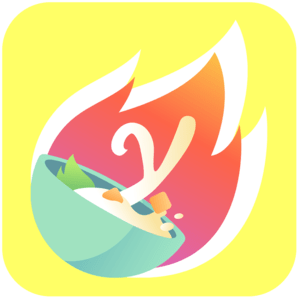 From

YoRipe

by Cheryl Miles Nixon
Ingredients
Chicken Drumsticks

you can also use thighs

2 kg

Dark Soy Sauce

1⁄2 cup

Avocado Oil

1 tbsp

Garlic

minced

5 cloves

Red Onion

diced

1 clove

Ginger

sliced

1 knob

Rice Wine

1⁄4 cup

Mirin

1⁄4 cup

Soy Sauce

1⁄4 cup

Oyster Sauce

2 tbsp

Kicap Manis

1 tbsp

Five-Spice Powder

2 tsp

Ground White Pepper

2 tsp

Water

1 cup

White Sugar

2 tbsp
How to cook
Prepare the chicken
Marinate the chicken with the dark soy sauce overnight or for at least 30 minutes.
Sauté garlic, onion & ginger for about 3 minutes.
Deglaze with both mirin and/or rice wine.
Add all the seasonings except for the sugar.
Start cooking
Add chicken & marinade into the pan.
Bring to a simmer. Turn heat down to low then cover with lid & braise for 20 minutes.
Remove lid, add sugar & simmer until sauce thickens (no need to add corn starch or flour slurry!)
Assemble and serve
Serve with hot rice, steamed vegetables & sambal belachan!
Tried this recipe? Rate it!