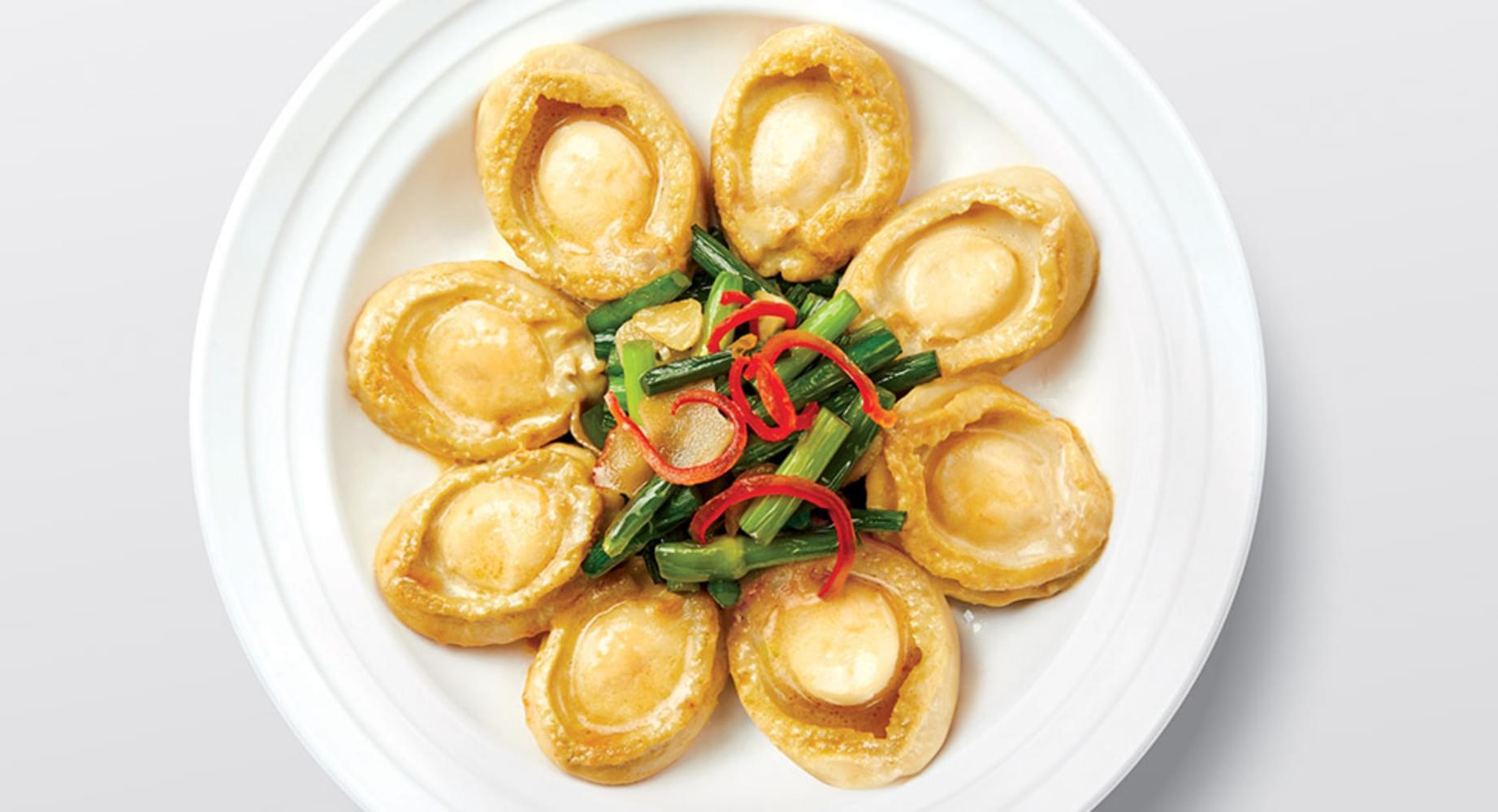 South Korean Baby Abalone with Hot Mayo Miso Sauce
Ingredients
Baby Abalone

8 pieces

1 can

Garlic Flowers

cut into 3cm length

7

Garlic

sliced

2 cloves

Red Chilli

sliced for garnish

1

Mayonnaise

3 tbsp

White Miso Paste

1 tbsp

Fish Sauce

1 tbsp

Canola Oil

2 tbsp

Sugar

1⁄2 tbsp
How to cook
Prepare the abalone
Boil the can of abalone for 15 minutes.
Set the can aside to cool before opening.
Drain the abalone well then set aside.
Prepare the miso mayonnaise mixture
Mix the mayonnaise and miso paste together, then set aside.
Start cooking
Heat canola oil in wok over high heat, then fry garlic and garlic flowers till fragrant.
Add in the fish sauce and sugar, then stir-fry at a high speed.
Add in the miso mayonnaise mixture and abalones then fry over high heat for 10 seconds.
Remove from pan, garnish with chilli slices and serve.
Tried this recipe? Rate it!