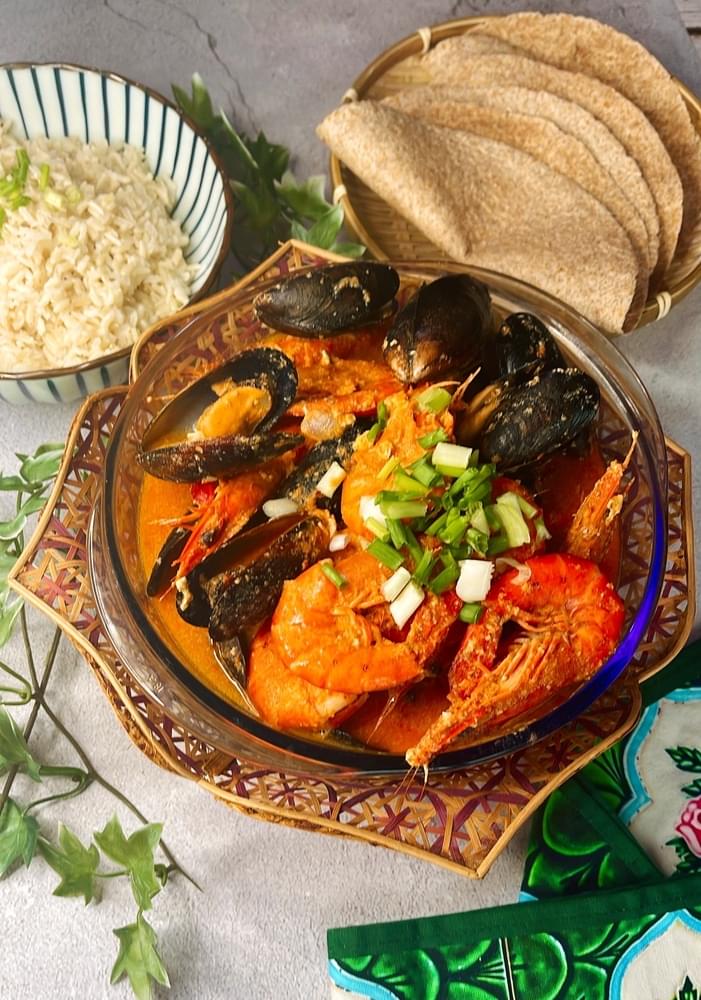 Singapore-Style Chilli Tiger Prawns and Mussels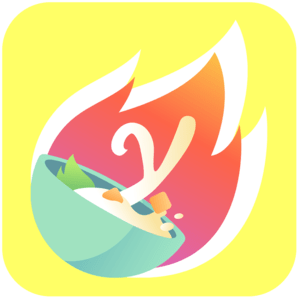 From

YoRipe

by @bakencookwith3
Ingredients
| | |
| --- | --- |
| Packet Seaco Tiger Prawns | 1 |
| Mussels | 1 box |
| Vegetable Oil | 3 tbsp |
| Garlic | 6 cloves |
| Shallots | 4 cloves |
| Ginger | 1 tbsp |
| Belachan | 1 tsp |
| Big Red Chillies | 4 pieces |
| Eggs | 3 |
| Tomato Pureé | 1 cup |
| Unsalted Butter | 1 tbsp |
| Chilli Sauce | 1⁄4 cup |
| Weipa Seasoning | 1⁄2 tbsp |
| Water | 2 cups |
| Rice Wine Vinegar | 1⁄2 tbsp |
| Spring Onions | 1 stalk |
How to cook
Prepare the ingredients
Devein prawns and cut all legs.
Blend all ingredients A.
Start cooking
In a wok, sautee the sauce for about 3 minutes.
Add butter. Now add the prawns and stir fry till half cooked.
Pour in the water and let it boil.
Now add tomato puree, chilli sauce, vinegar, and weipa seasoning.
Stir to mix. Add the pre-cooked mussels.
Then add beaten eggs. Let it cook for a while before stirring the eggs.
Assemble and serve
Transfer the food to a bowl, and garnish with some spring onions.
Serve with naan, rice, noodles, or bread.
Tried this recipe? Rate it!