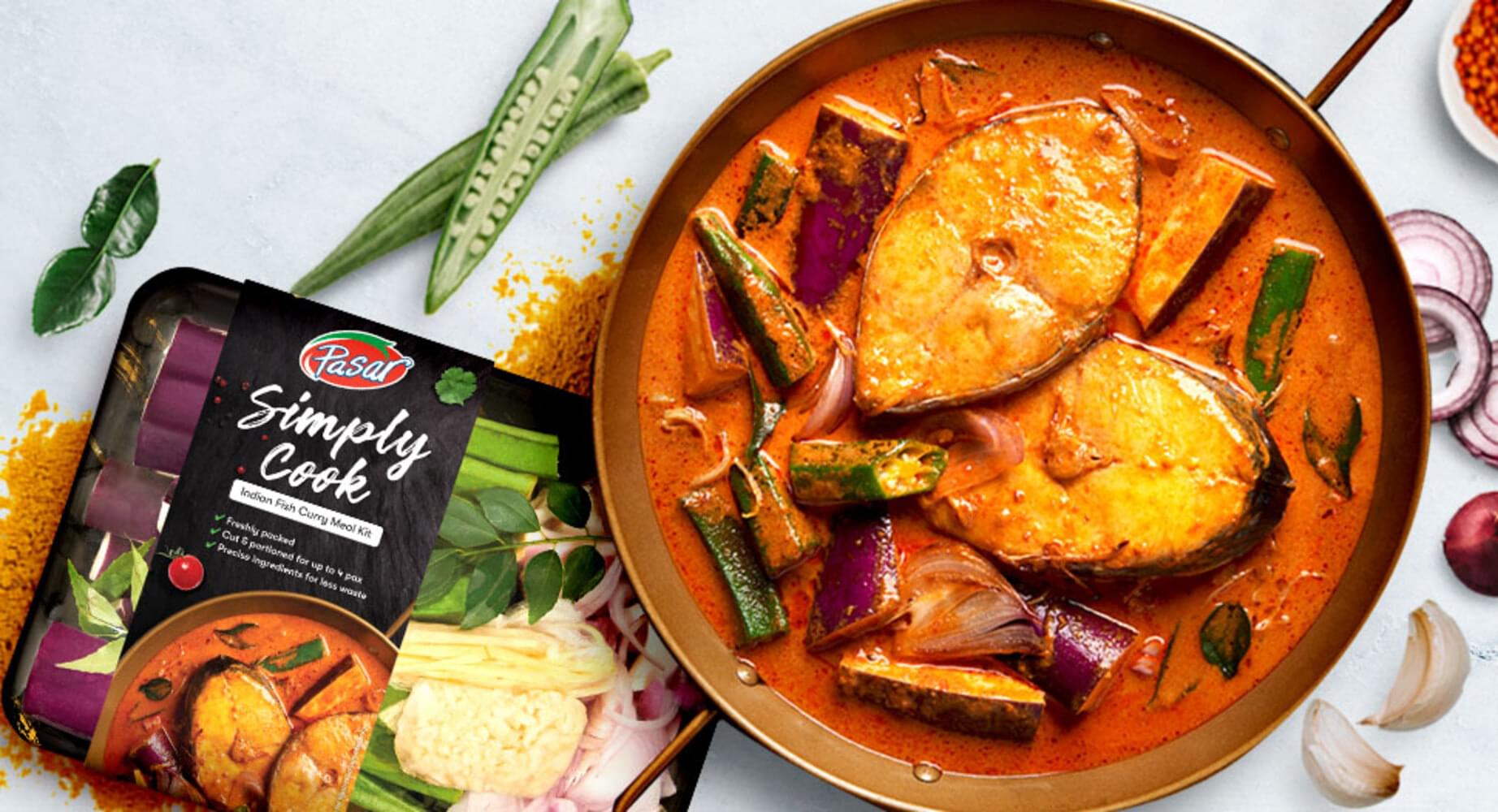 Simply Cook Vegetable Kit – Indian Fish Curry
Ingredients
Simply Cook Vegetable Kit – Indian Fish Curry

only available in FairPrice Xtra

1 packet

Instant Fish Curry Mix

1 packet

Batang Steak

4 slices

Coconut Milk

250 g

Sugar

3 tbsp

Cooking Oil

3 tbsp

Water

700 ml
How to cook
Start cooking
Sauté the garlic, ginger and onion in cooking oil till fragrant.
Pour in the instant fish curry mix and stir fry for another 2 minutes.
Add in the Batang steak, potato cubes, lady's fingers and water then let it boil for 10 minutes.
Add in coconut milk, sugar (to taste) and curry leaves.
Simmer for another 5 minutes and the dish is ready to serve.
Tried this recipe? Rate it!