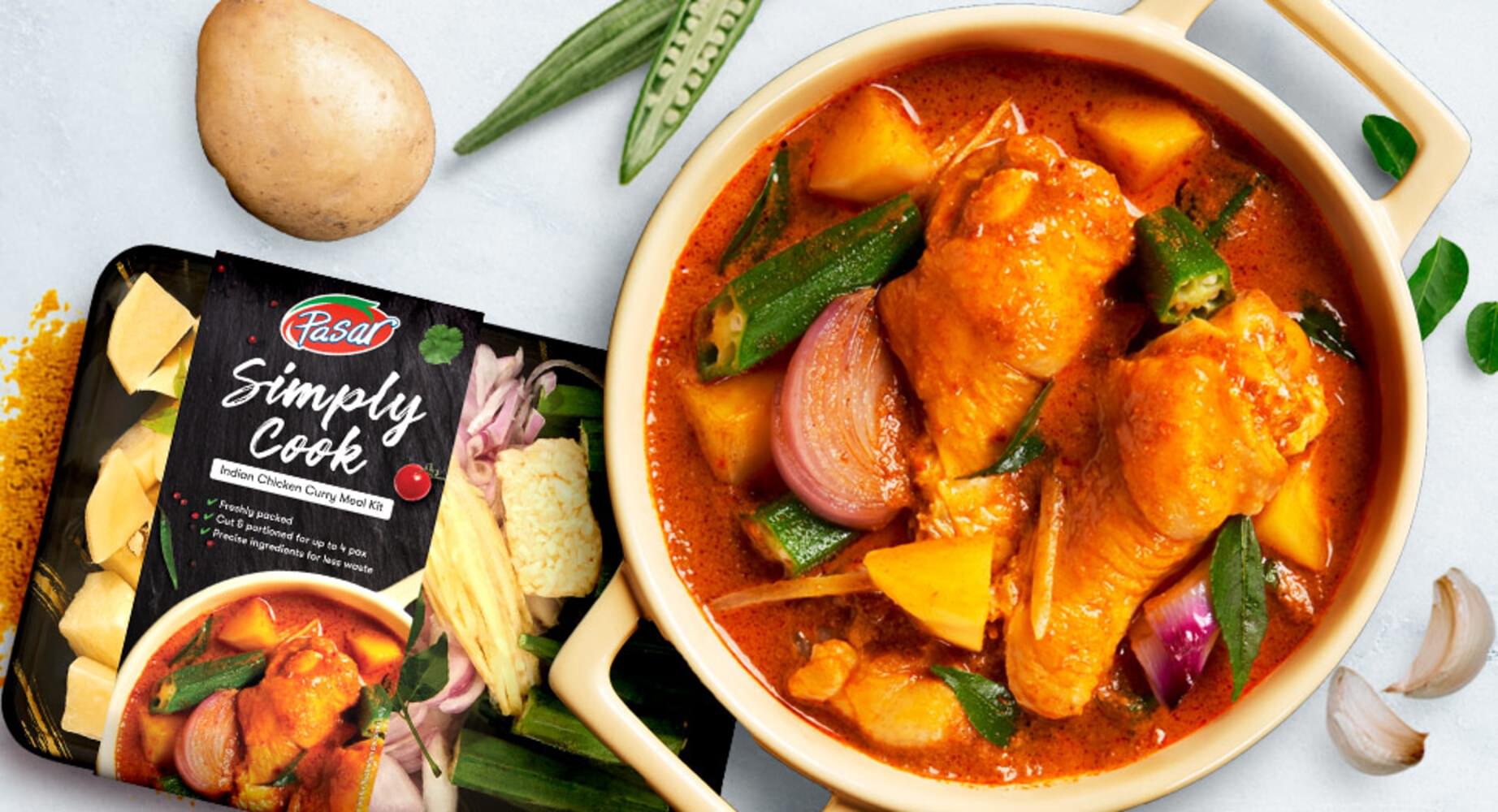 Simply Cook Vegetable Kit – Indian Chicken Curry
Ingredients
Simply Cook Vegetable Kit – Indian Chicken Curry

only available in FairPrice Xtra

1 packet

Instant Chicken Curry Mix

1 packet

Chicken Drumette

0 g

Coconut Milk

250 g

Cooking Oil

3 tbsp

Sugar

to taste

3 tbsp

Water

700 ml
How to cook
Start cooking
Saute garlic, ginger and onion in cooking oil till fragrant.
Pour in instant chicken curry mix and stir fry for another 2 mins.
Add in chicken drumettes, potato cubes, lady's fingers and water. Let it boil for 10 mins.
Add in coconut milk, sugar and curry leaves.
Simmer for 5 mins the dish is ready to serve.
Tried this recipe? Rate it!