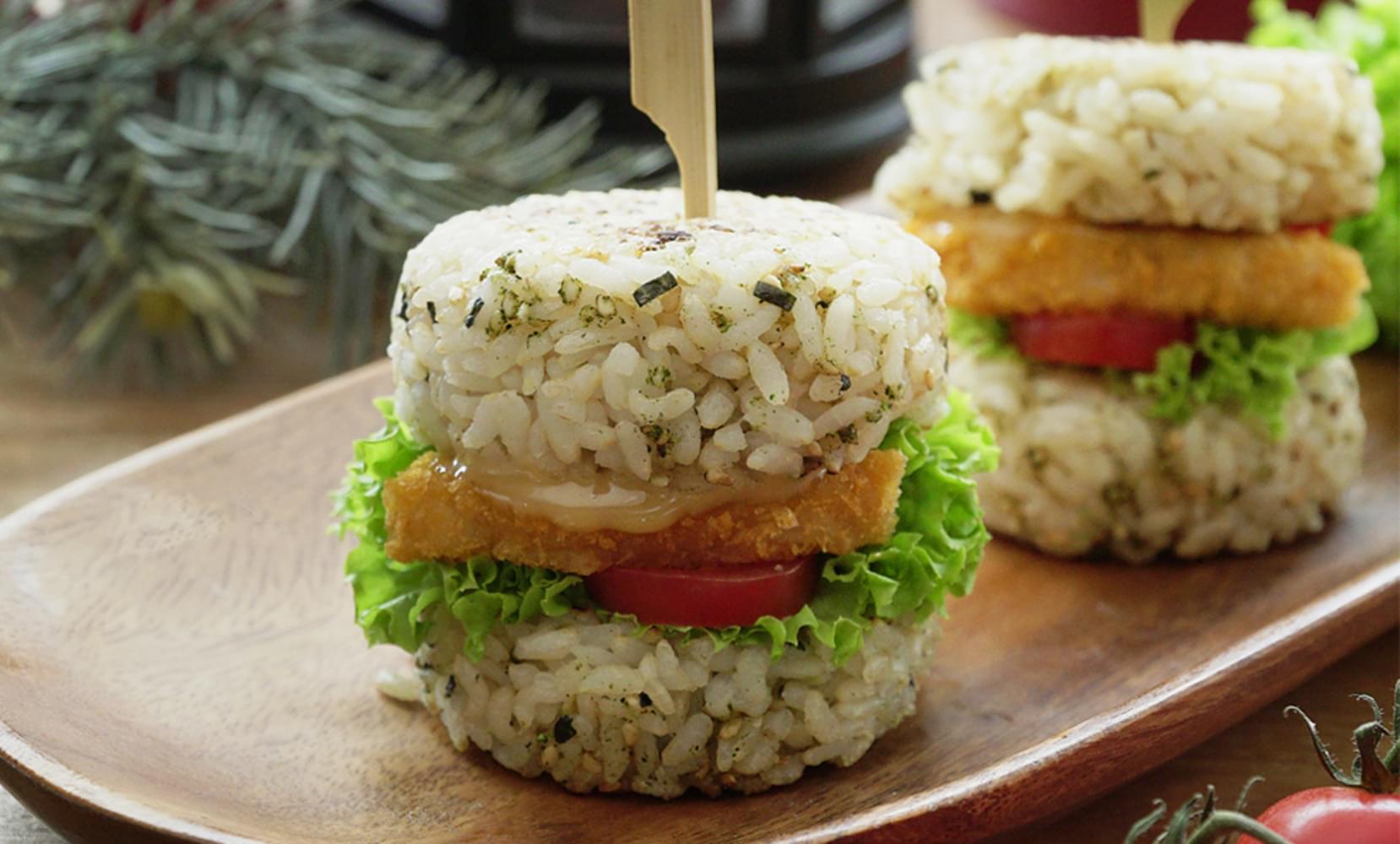 Ingredients
Chicken Burger Patty

2

Rice

250 g

Sesame Oil

1 tbsp

Black Sesame Seeds

toasted

1 tbsp

White Sesame Seeds

toasted

1 tbsp

Seaweed Flakes

1 tbsp

Lettuce

4

Cherry Tomatoes

sliced

Japanese Mayo

1⁄2 cup

Honey

to taste

3 tbsp

Light Soy Sauce

1 tbsp

Water

adjust to the rice packaging details

375 ml
How to cook
Prepare rice burgers
Cook rice according to instructions on packaging.
Mix in sesame oil, sesame seeds and seaweed flakes
Place a 5 cm ring mold on a cling wrap. Divide rice into 16 portions.
Mold and compress rice in the ring mold.
Repeat to produce all the rice burgers.
Chill in the fridge until ready to cook.
Prepare honey soy mayo
In a bowl mix Japanese mayo, honey and light soy sauce. Set aside.
Start cooking
Sear both sides of the rice burger until crisp.
Deep-fry or air-fry chicken burger patty until golden brown. Cut into quarters.
Layer sliders with rice burger, carol lettuce, cherry tomatoes, chicken burger patty, honey soy mayo and another rice burger. Repeat for the rest.
Tried this recipe? Rate it!