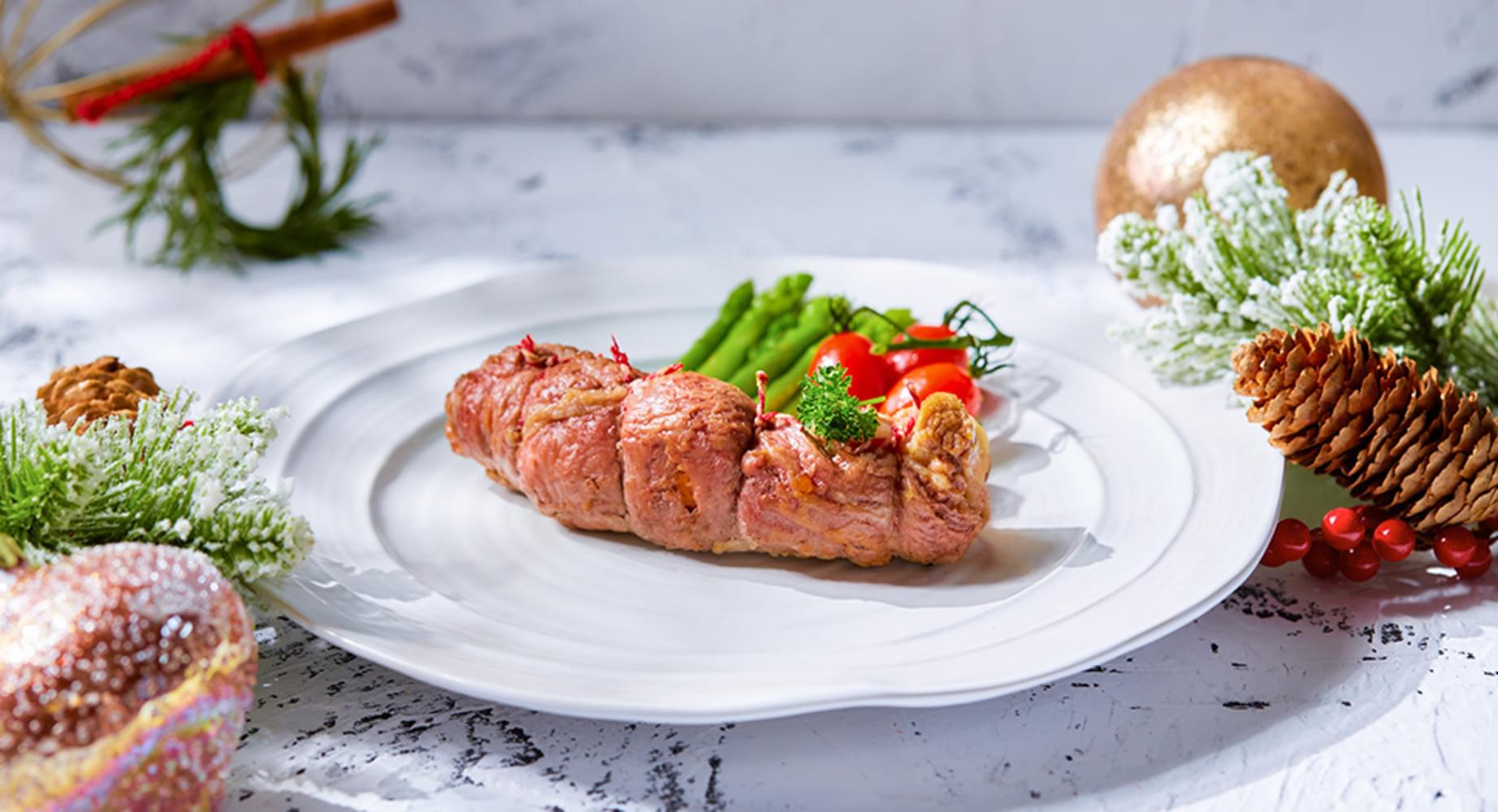 Ingredients
Shoulder Butt

250 g

Salted Egg Yolk

mashed

1

Parsley Leaves

Asparagus

1⁄2 cup

Tomatoes

3

Cooking Oil

1 tsp

Olive Oil

1 tbsp

Butter

1 tbsp

Salt

1 pinch

Pepper

1 pinch

Butcher Strings
How to cook
Prepare shoulder butt
Use a tenderizer to tenderize the pork. Flatten out the pork and apply a thin layer of olive oil.
Rub and coat the pork with the salted egg yolk. Afterward, season with salt and pepper and leave for 15 minutes.
Take one end of the pork, roll it up and secure the pork roll using butcher strings.
Preheat the oven to 180°C.
Bake for approximately 20-30 minutes until edges are golden.
Leave to cool completely on wire racks.
Cook vegetables
Add oil to the pan.
Once the oil is hot, the pan sears the asparagus and tomatoes with butter.
Assemble & serve
Plate the meatloaf beside the asparagus and tomatoes and serve.
Tried this recipe? Rate it!