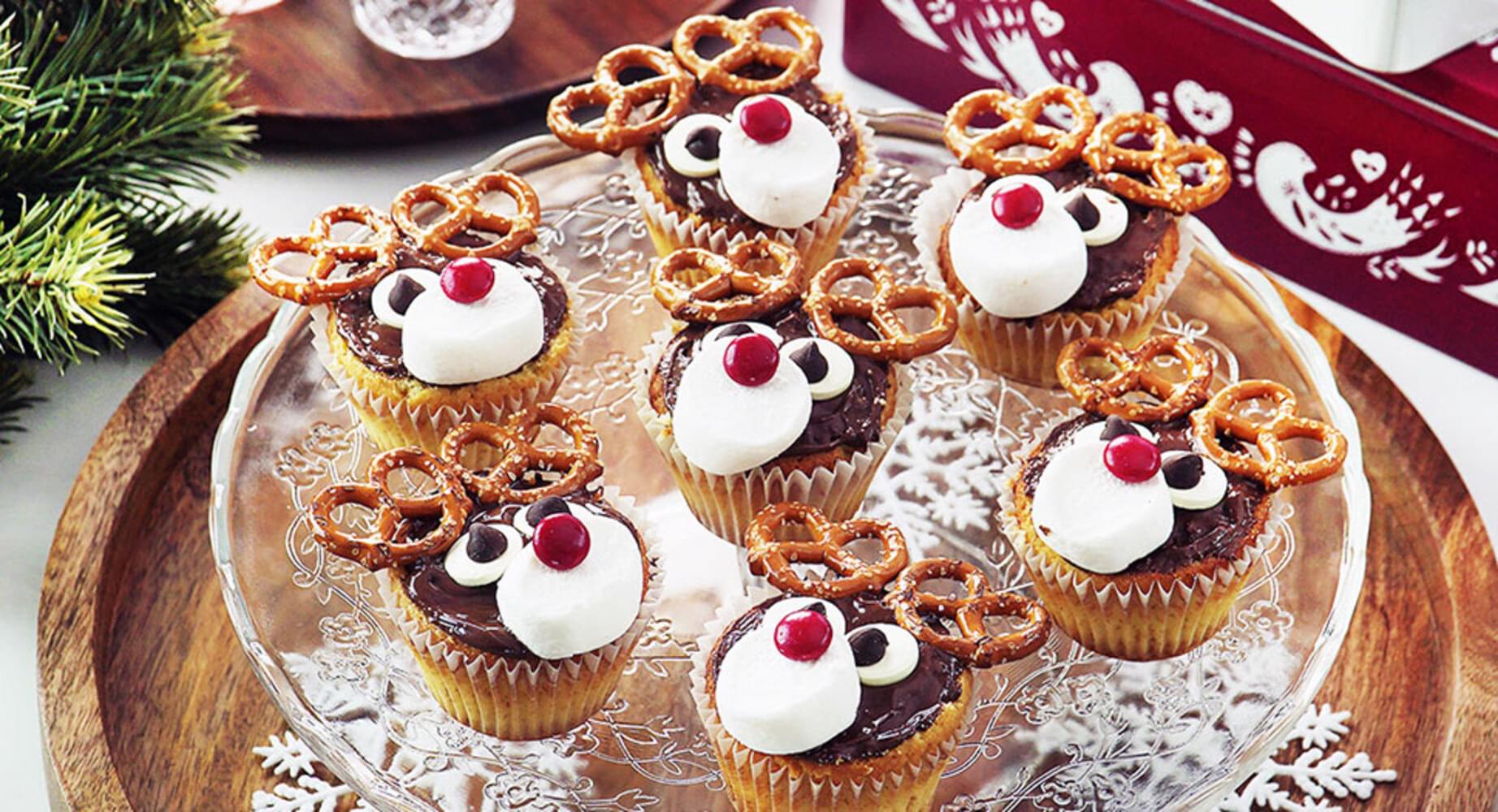 Ingredients
Eggs

2

Unsalted Butter

soften

1⁄2

Plain Flour

170 g

Baking Powder

2 tsp

Vanilla Extract

2 tsp

Full Fat Sour Cream

120 g

Dried Cranberries

1⁄2 cup

Pretzels

24

Chocolate Chips

1⁄2 cup

M&M Milk Chocolate Candies

red colour

1⁄2 cup

Round Milk Candy

1 pack

Nutella Hazelnut Spread

1 cup

Marshmallows

cut into half

6

Caster Sugar

200 g

Salt

1⁄2 tsp
How to cook
Prepare cake batter
In a mixer, beat butter and caster sugar until pale white.
Mix in one egg at a time, followed by vanilla extract and full-fat sour cream.
Mix plain flour, baking powder and salt in a bowl. Slow mix the flour mixture into the batter.
Mix dried cranberries evenly into the batter.
Divide batter among 12 cupcake liners in a cupcake baking tray.
Start baking
Bake at 180°C for 18-20 minutes.
Remove cupcakes from the oven and set them aside to cool down completely.
Assemble & serve
Trim and flatten the top of the cupcakes.
Spread the top with Nutella chocolate spread.
Using the milk candy topped with chocolate chips to form the eyes, marshmallows along with red M&M to form the nose and face.
Lastly use a pair of pretzels to form Rudolph's ears. Enjoy!
Tried this recipe? Rate it!