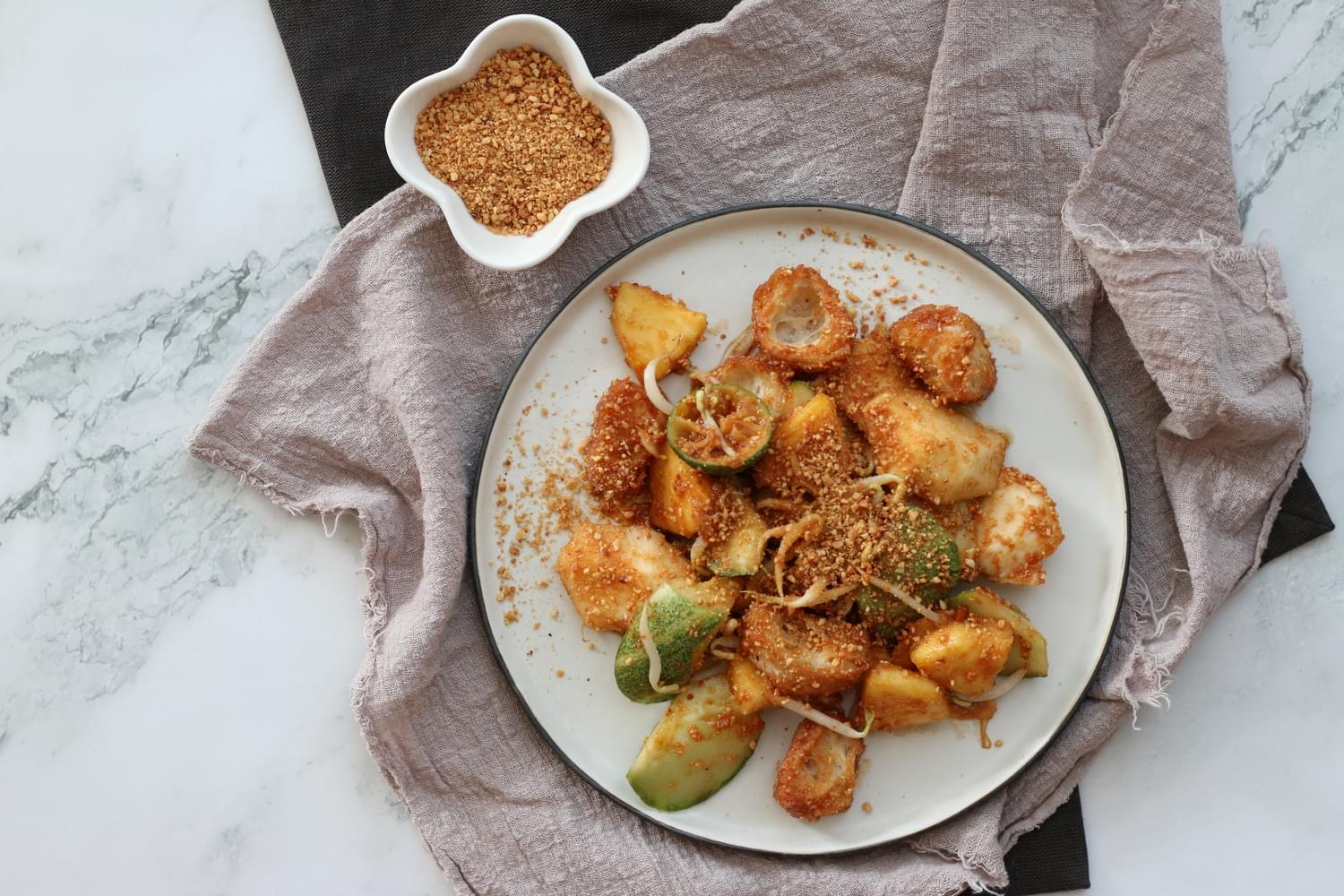 Rojak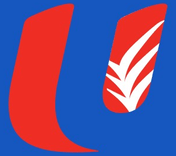 From

FairPrice

by Diana Gale
Ingredients
Prep

Jicama

blanch 1 minute

1 stick

Cucumber

seeds removed

1 stick

Pineapple

may need more

1⁄2

Youtiao

2 sticks

Bean Sprouts

100 g

Main

Peanuts

roasted and coarsely ground

150 g

Lime

halved

1

Hae Ko

1⁄4 cup

Coconut Sugar

optional

2 tbsp

Tamarind Paste

3 tbsp

Torch Ginger Bud

finely chopped

1 piece

Chilli Powder

optional

1 tsp

Water

1 tbsp
How to cook
Prepare ingredients
Peel the jimaca and pineapple.
Cut the jimaca, cucumber, pineapple and you tiao into bite size pieces.
Start mixing
Add the hae ko, tamarind paste, water, coconut sugar and chilli powder (if using) into a large mixing bowl.
Add the torch ginger. Stir until well combined. Squeeze the lime juice and add the lime to the bowl.
Stir to mix.
Assemble and serve
Add the jimaca, cucumber and pineapple. Toss until well-coated. Add the you tiao and bean sprouts.
Toss well. Stir in half the peanuts. Transfer onto a serving dish and sprinkle on the remaining peanuts.
Serve immediately.
Tried this recipe? Rate it!