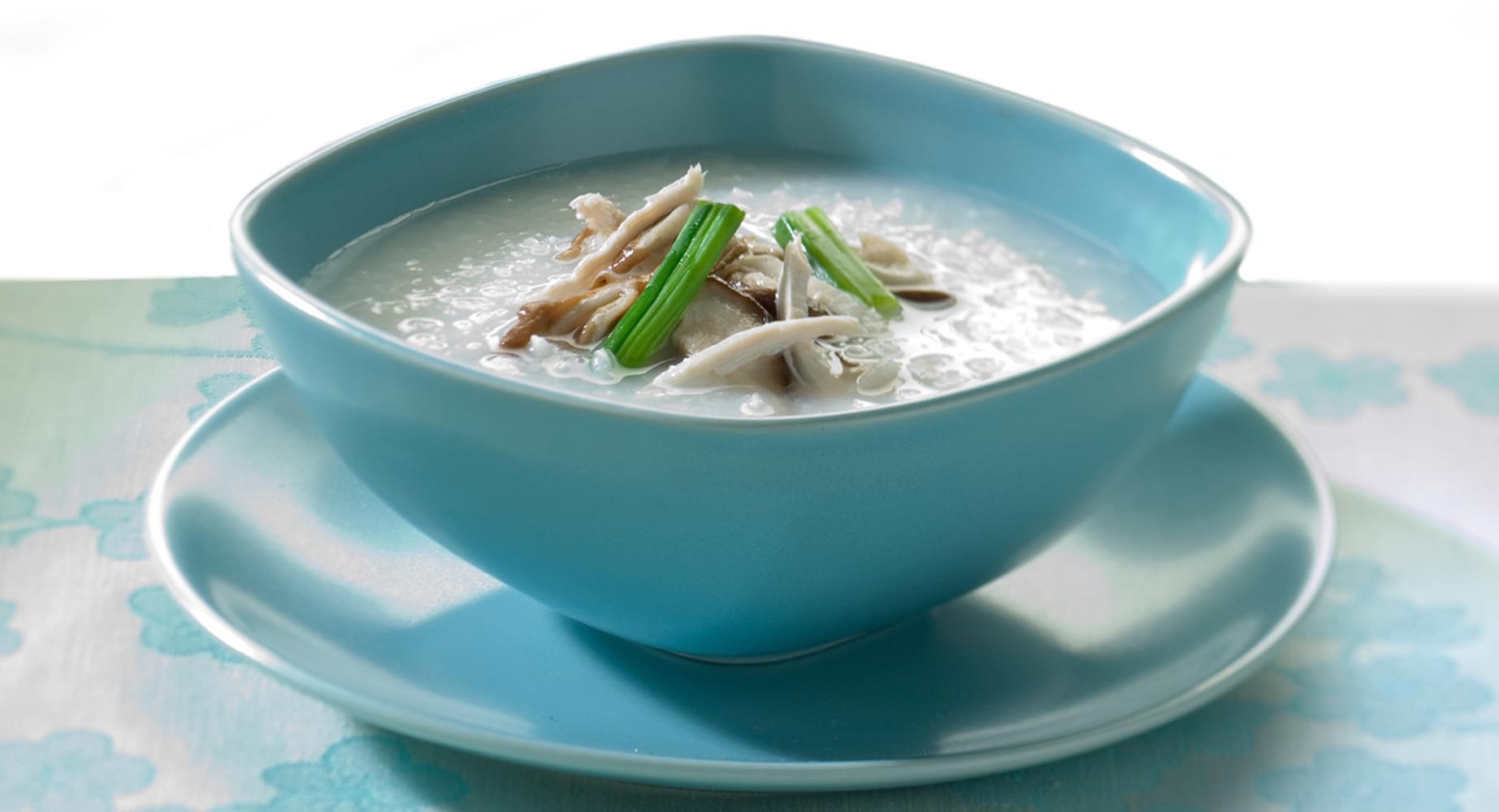 Ingredients
Jasmine Rice

200 g

Salt

Water

or stock see rice to liquid ratio (9:1 to 10:1)
How to cook
Start cooking
Bring the water/stock to a boil and then lower the heat and add the rice.
Bring it back to a boil and then lower the heat to medium to let it gently simmer for about 25-30 mins, stirring every now and then to prevent the rice from catching at the bottom of the pot.
The rice grains will slowly release more starch and get smoother and creamier starting at about 20 mins or so.
If you are adding meat like chicken, beef, pork, fish, add only after the porridge has thickened.
Add them in at this point and stir until they are cooked through.
Season with salt to your taste and serve immediately while the porridge is hot.
The longer the porridge sits, the thicker it will get.
You can always thin it out by adding more water or stock.
Tried this recipe? Rate it!