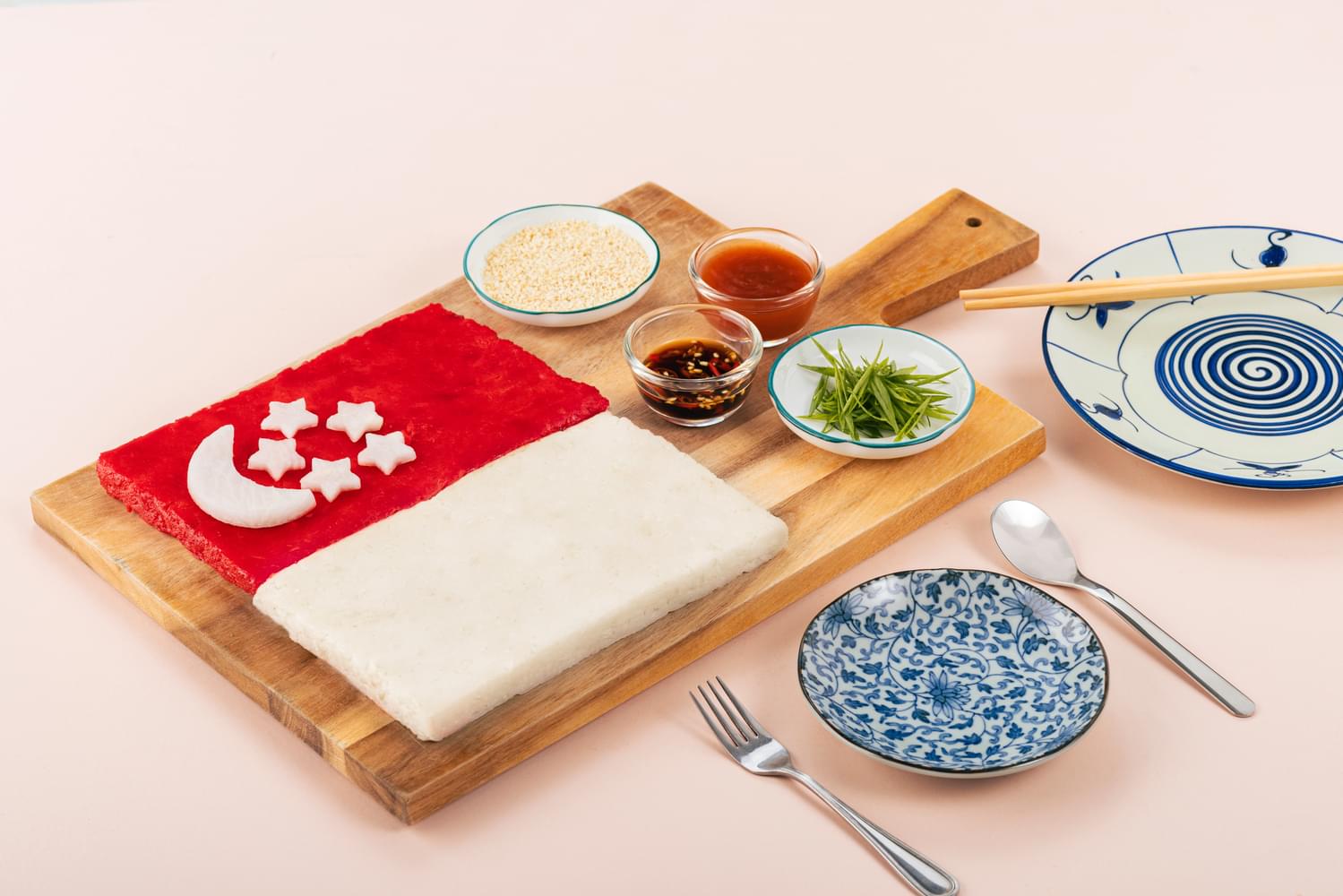 Red & White Steamed Radish Cake
Ingredients
Rice Flour

180 g

Tapioca Flour

40 g

Chicken Stock

(or Vegetable Stock)

600 ml

White Radish

(grated)

300 g

Garlic

(minced)

20 g

Shallot

(minced)

20 g

Cooking Oil

1 tbsp

Red Food Colouring

1 tsp
How to cook
Step 1
In a large bowl, mix rice flour and tapioca flour together.
Step 2
Warm the chicken stock, when cooled, add into the flour mixture. Mix well till no lumps in the mixture.
Step 3
Bring a pot of water to boil, cook the grated radish till translucent. Drain and set aside to cool.
Step 4
Add 1 tbsp cooking oil to a cooking pan. When hot, add minced garlic and shallot. Fry till golden brown.
Step 5
Add flour batter, fry on low heat. Stir continuously.
Step 6
Add cooked radish to the mixture. Stir to mix well.
Step 7
When the batter thickens, turn off the heat.
Step 8
Separate the batter into two equal portions. Mix red food colouring into one of them.
Step 9
Pour each batter mixture into a 6-inch tin. Steam for 30mins over high heat and another 30 mins over medium heat. When it's done, leave the cover on for another 30mins before removing.
Step 10
Allow the steamed carrot cake to cool before slicing.
Forming of Singapore flag
Using the remaining radish, cut out shapes of the crescent and stars with a mould.
Arrange the sliced pieces of the carrot cake to form the Singapore flag
Tried this recipe? Rate it!