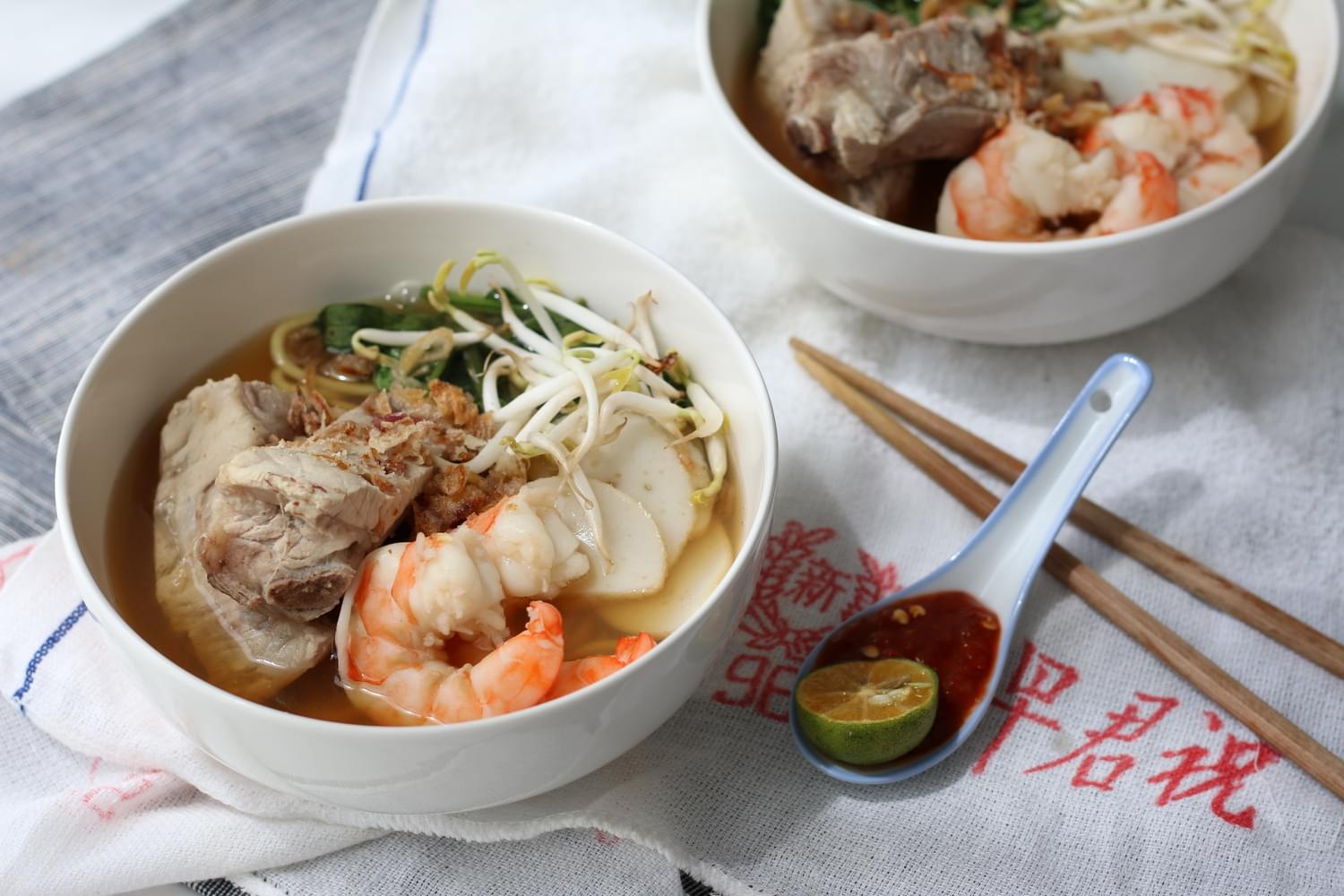 Prawn Noodles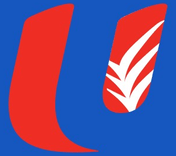 From

FairPrice

by Diana Gale
Ingredients
Prep

Pork Ribs

minced

500 g

Dried Prawns

washed and drained

30 g

Dried Anchovies

washed and drained

70 g

Prawn Heads and Shells

500 g

Star Anise

2 pieces

Garlic

6 cloves

Brown Sugar

45 g

Vegetable Oil

3 tbsp

Fish Sauce

1 tbsp

White Peppercorns

2 tbsp

White Pepper

ground

1⁄4 tsp

Dark Soy Sauce

1 tbsp

Rock Sugar

25 g

Salt

2 tsp

Water

2.5 l

Main

Yellow Noodles

800 g

Prawns

20 pieces

Bean Sprout

100 g

Water Spinach

1 bunch

Fish Cake

1 piece

Fried Shallots

sliced

2 tbsp
How to cook
Start boiling
Boil the pork ribs for 5 minutes. Drain and wash the ribs. Place them in a pot.
Prepare the prawns
Saute the garlic in the vegetable oil for 30 seconds. Add the prawn heads and shells and fry until they turn pink.
Transfer the heads and shells into the pot.
Add the dried prawns, dried anchovies, star anise, brown sugar, white peppercorn, rock sugar, dark soy sauce, fish sauce, salt and white pepper into the pot.
Add the water and bring to a boil. Simmer for 2 hours. Sieve and reserve the broth.
Start cooking
Blanch the noodles for 1 minute. Blanch the water spinach and bean sprouts for 30 seconds.
Place the noodles, water spinach, fish cake, bean sprout and prawns into serving bowls.
Top with the broth and fried shallots.
Tried this recipe? Rate it!