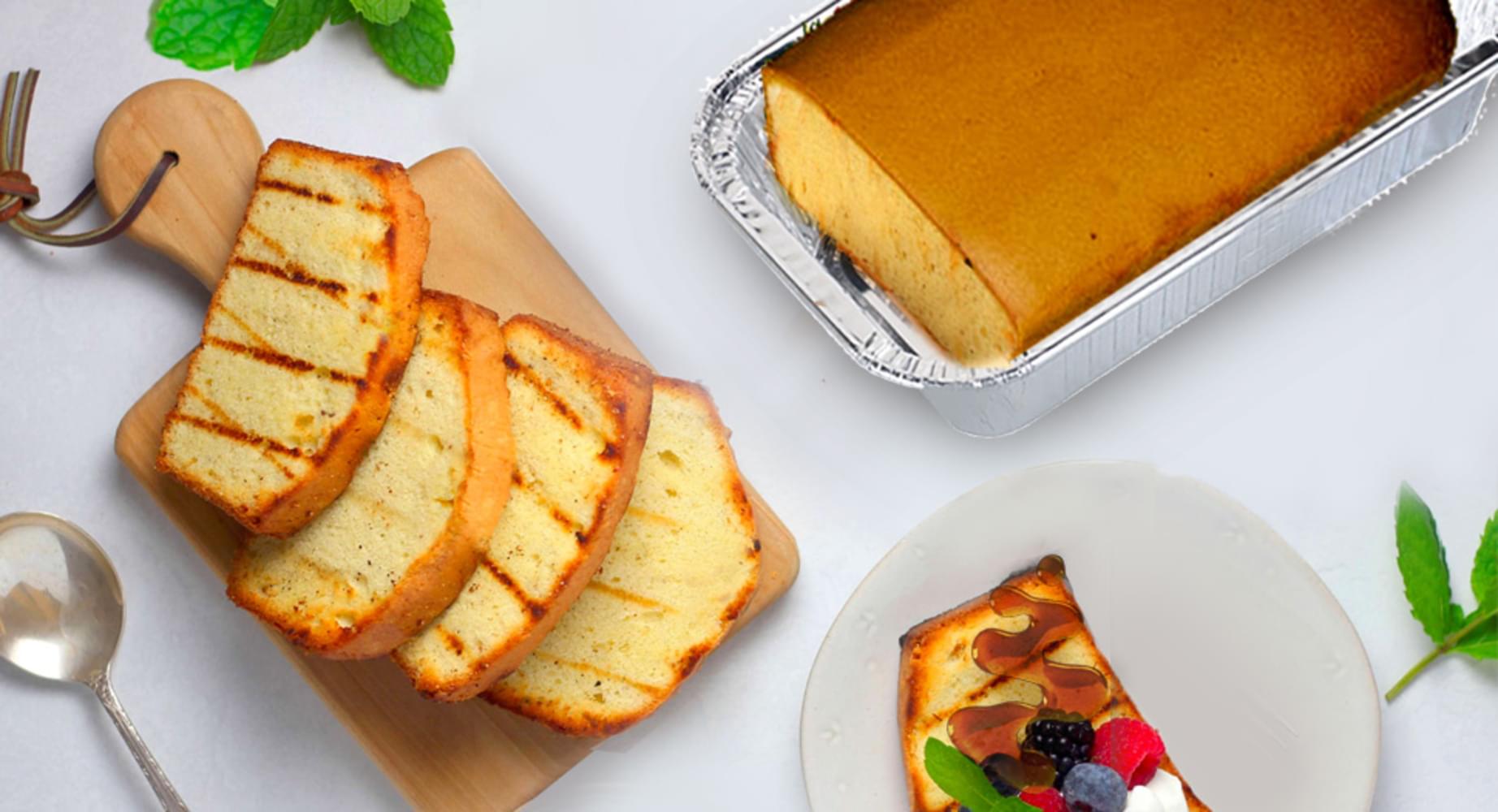 Grilled Pound Cake French Toast with Smoked Maple Syrup
Ingredients
Maple Syrup

1⁄4 cup

Eggs

3

Milk

1⁄4 cup

Sugar

1 tbsp

Cinnamon

1⁄2 tsp

Vanilla Extract

1⁄2 tbsp

Vanilla Cake

cut into 2cm slices or desired thickness

1

Food-Grade Wood Chips

for grilling

250 g

Fresh Fruit

optional

Whipped Cream

optional

Fresh Mint Leaves

for garnishing
How to cook
Try this!
If you've got a small barbecue grill at home and some time on your hands, this dessert is the perfect recipe to warm up your nights or a leisurely brunch to kickstart weekends.
Method
Bring a cast-iron pan to the highest heat for at least 5 minutes. Once it is very hot, cover the base with at least 1cm depth of oak chips and leave until the chips start to smoulder, but they shouldn't ignite.
Move the cast-iron pan to a barbecue grill carefully, then close the lid and leave to smoke.
To make the smoked maple syrup, pour maple syrup into a small heat-resistant bowl and place it on the cool side of the barbecue grill.
Cover the grill again and allow the maple syrup to sit for at least 15-20 minutes until it has taken on a light smoky flavour.
Remove the maple syrup from the grill and set aside until ready to use.
Combine eggs, milk, sugar, cinnamon, and vanilla extract in a shallow bowl and beat well. Dip pound cake slices in the egg mixture to coat both sides.
Place the pound cake slices on the hot side of the grill and cook for approximately 2 minutes per side until the egg is cooked through and the pound cake is lightly browned.
Serve the grilled pound cake slices with smoked maple syrup, fresh fruit such as mixed berries and whipped cream.
Tried this recipe? Rate it!