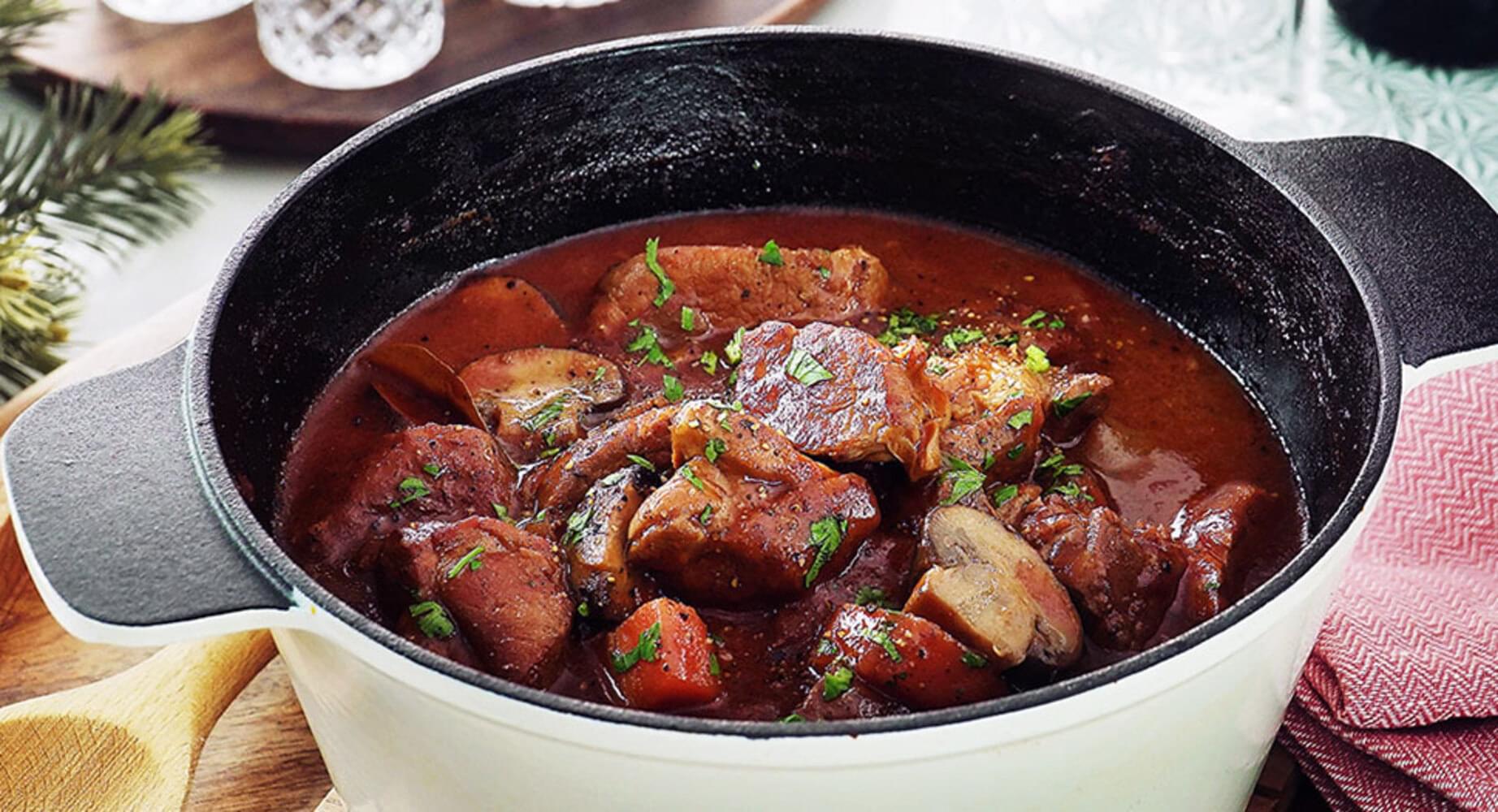 Pork Shoulder & Mushrooms Red Wine Stew
Ingredients
Pork Shoulder Butt

cut into 2 inches

1 kg

Red Wine

200 ml

Chicken Stock

500 ml

Plain Flour

2 tbsp

Carrot

chopped

100 g

Onion

chopped

100 g

Celery

chopped

100 g

Apple

chopped

200 g

Brown Swiss Mushrooms

cut into halves

300 g

Tomato Paste

170g, tin

1 can

Bay Leaves

2

Worcestershire

2 tbsp

Olive Oil

3 tbsp

Salt

to taste

Pepper

to taste
How to cook
Start cooking
Sear and brown pork shoulder in a Dutch oven pot heated with olive oil.
Season to taste with salted and pepper. Set seared pork shoulder aside.
In the same pot saute onions, carrots and celery. Add in swiss brown mushrooms and chopped apples, saute for another 2-3 minutes.
Add tomato paste, Worcestershire, plain flour, salt and pepper to taste.
Deglaze the pot with red wine.
Add the seared pork shoulder back to the pot and mix well.
Add chicken stock and bay leaves.
Bring to boil and cover pot with lid, place the Dutch oven pot in a 160 °C oven and cook for 1.5 hours.
Serve once pork shoulder becomes tender.
Tried this recipe? Rate it!