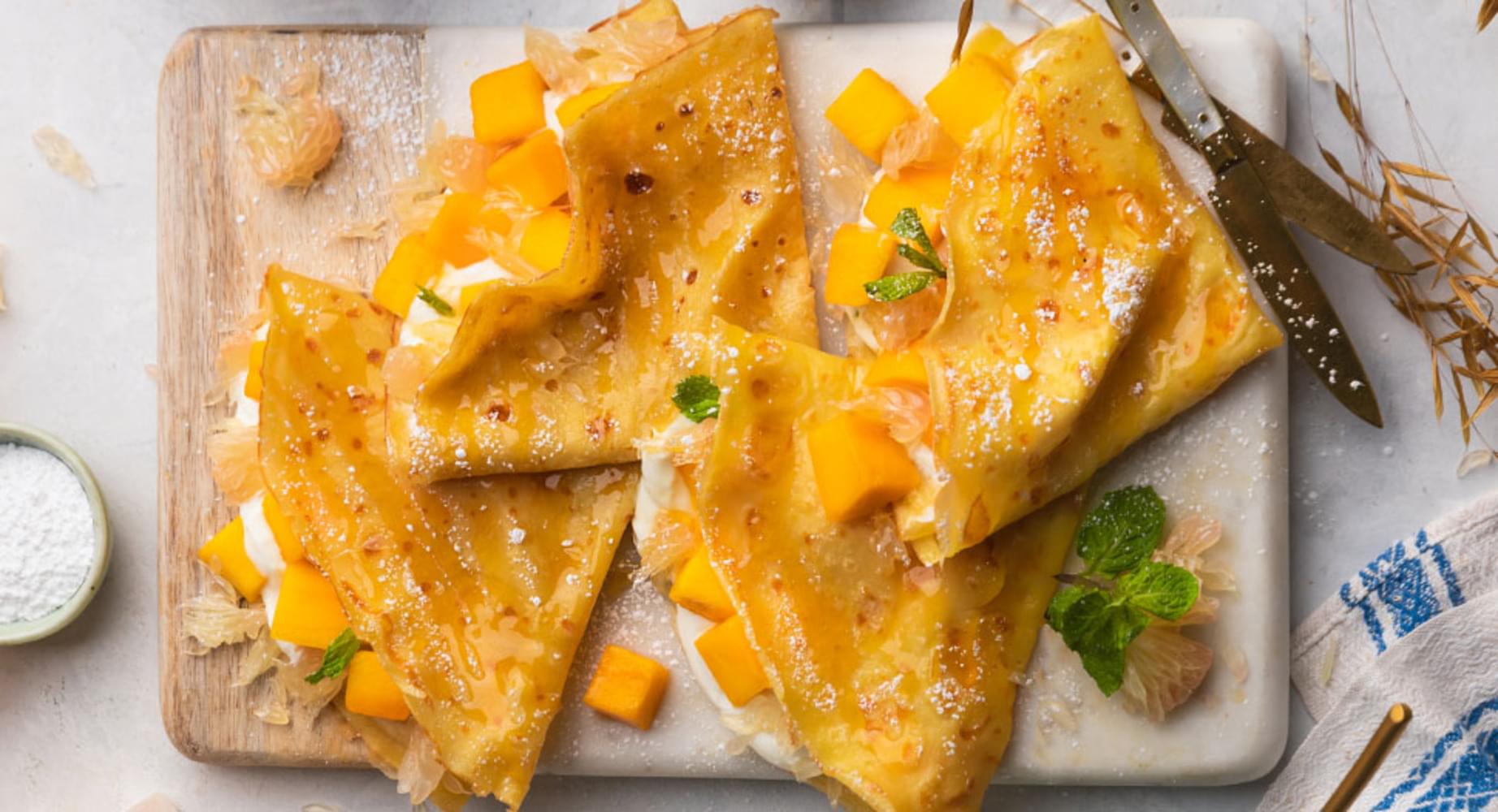 Ingredients
Mangoes

cubed

2

Pomelo

peeled

2

For Crepe Batter

Plain Flour

1 cup

Milk

room temperature

200 ml

Eggs

beaten

2

Salted Butter

melted

3 tbsp

Sugar

1 tbsp

Water

100 ml

Garnish

Greek Yoghurt

of your preferred flavour

Honey

Mint

Icing Sugar
How to cook
Prepare the crepe batter
Mix the milk, eggs, salted butter and water together until well combined.
Whisk the wet ingredients into the plain flour and sugar until smooth and lump free.
Chill in the fridge for at least 30 minutes to let the batter combine well.
Start cooking
Heat a pan over medium-low heat, drop ½ tsp of oil and use a paper towel to smear it evenly across the pan.
Take slightly less than 1⁄4 cup of batter (for a thin crepe) and pour it in the center of the pan while swirling the batter around to evenly coat the base of the pan.
Cook for 2-3 minutes on each side or until set and lightly brown.
Let it rest on a wire rack to cool.
Repeat until all your batter is finished.
Assemble and serve
Fill up the crepe with some yoghurt, a drizzle of honey, mango cubes and pomelo.
Top it off with a dusting of icing sugar and enjoy!
Tried this recipe? Rate it!