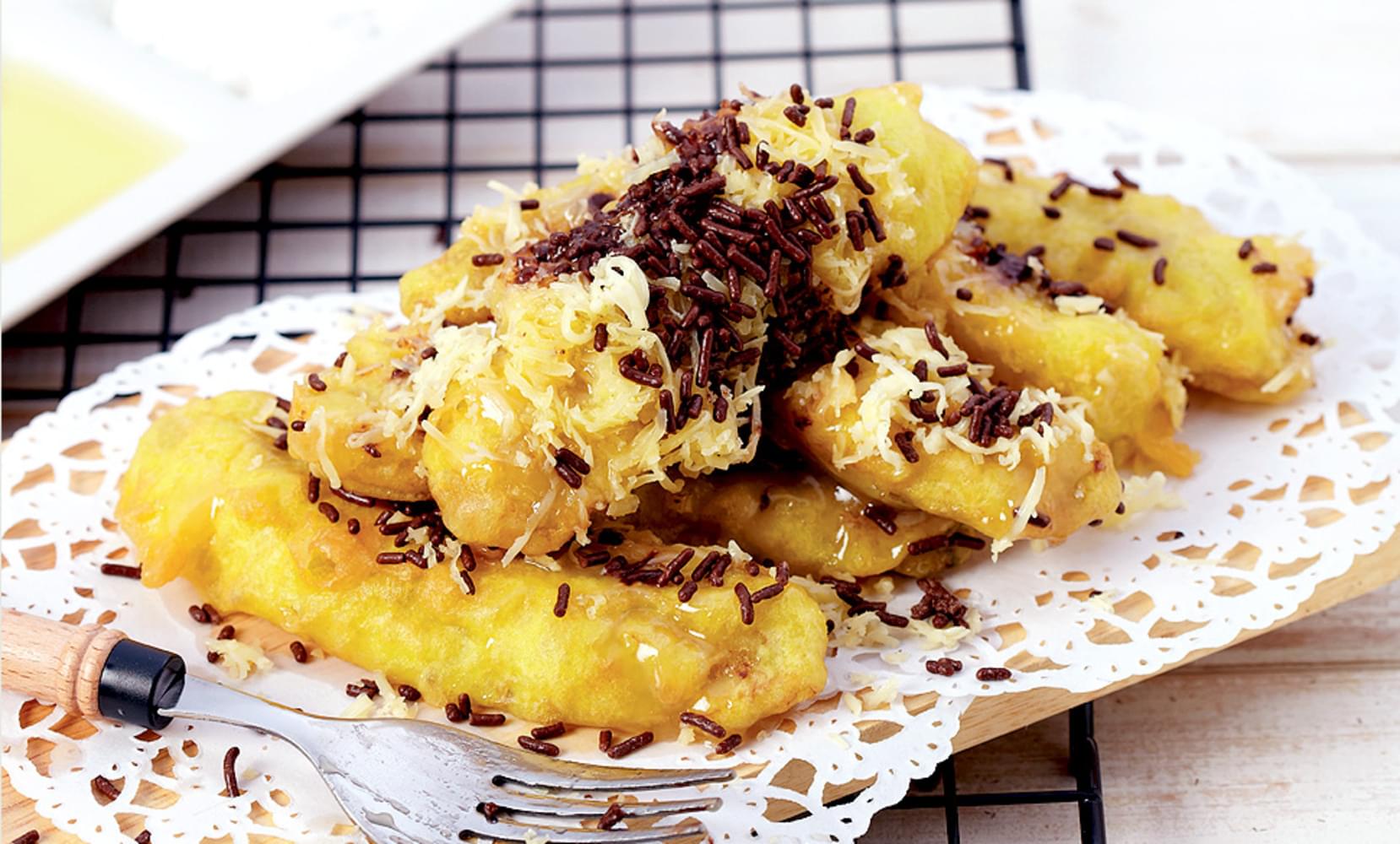 Pisang Goreng with Cheese (Cheese Banana Fritters)
Ingredients
Banana

pisang raja or pisang tandok

1 bunch

Egg

1

Oil

Plain Flour

1⁄2 cup

Rice Flour

1⁄4 cup

Baking Powder

1 tsp

Coconut Cream

1⁄2 cup

Turmeric

1⁄4 tsp

Salt

Water

20 ml

Sauce

Butter

1 tbsp

Condensed Milk

2 tbsp

Garnish

Processed Cheddar Cheese

Chocolate Rice
How to cook
Prepare batter
Sift the plain flour and rice flour into a bowl.
Add coconut milk, baking powder, salt, egg, oil and turmeric powder.
Slowly add the water a little at a time until you get the right consistency.
Prepare banana
Split the banana in two, coat it with a bit of rice flour, and dip it into the batter.
Start cooking
Heat cooking oil in a wok or frying pan. You should have enough cooking oil to deep fry the bananas.
When the oil is ready, carefully place the bananas in the oil and fry them in small batches till golden brown.
In a saucepan, melt the butter and condensed milk under low heat until it combines.
Drizzle the sauce over the goreng pisang, and garnish with cheddar cheese and chocolate rice.
Tried this recipe? Rate it!