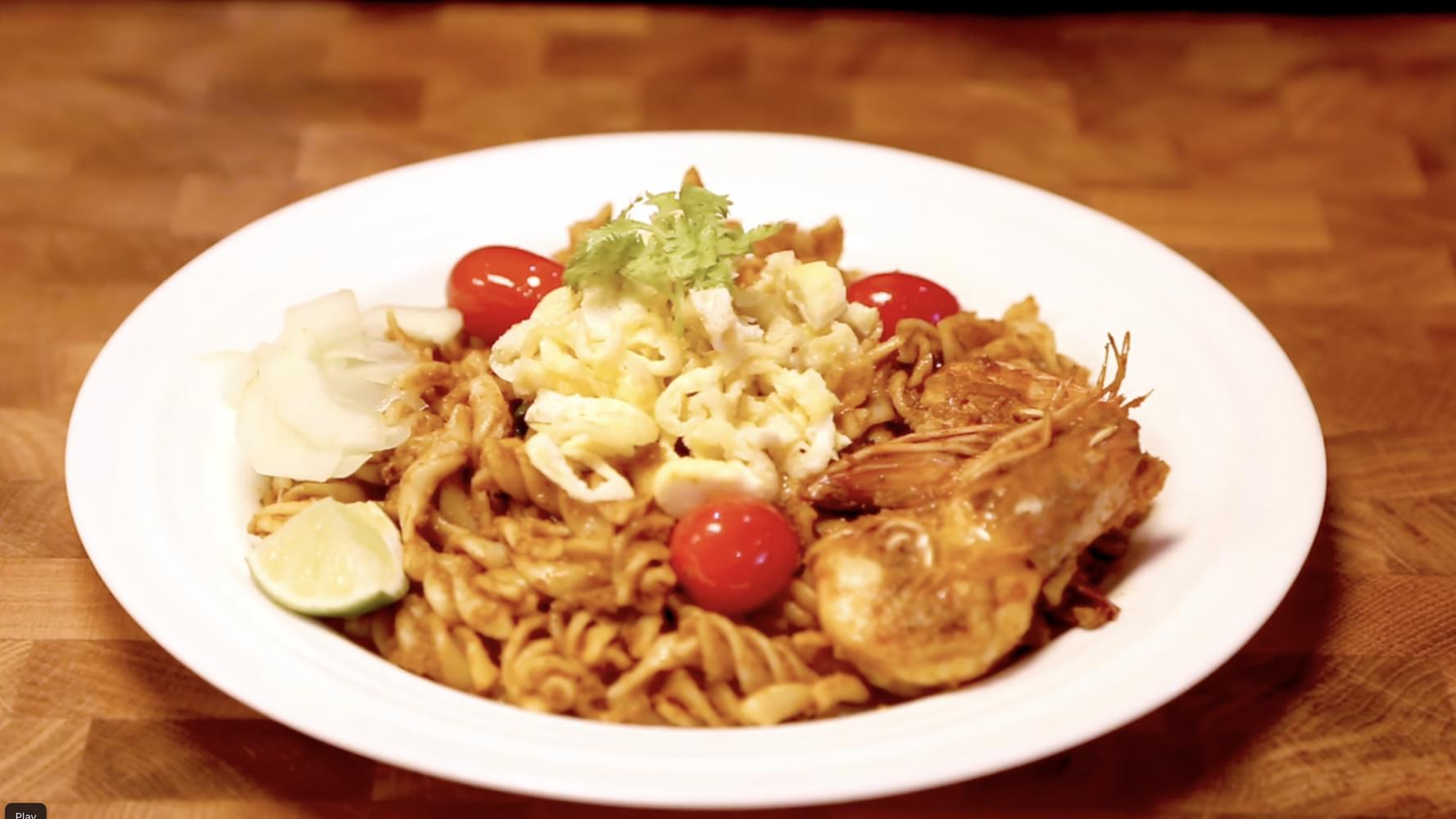 Ingredients
Ingredients A

Big Onion

sliced

1

Cinnamon

1 stick

Lime

1 wedge

Cucumber

5 slices

Cardamoms

5

Star Anise

1

Cooking Oil

Ingredients B

Garlic Ginger Paste

2 tbsp

Curry Meat Powder

2 tbsp

Briyani Powder

1 tbsp

Cumin Powder

2 tsp

Coriander Powder

1 tsp

Chilli Powder

1 tsp

Ingredients C

Minced Meat

150 g

Prawns

some

Assam

some, mixed with water

Ingredients D

Pasta

or macaroni

500 g

Tomato Paste

1 tbsp

Coriander Leaves

handful

Side Garnishings

Egg

omelette

Lime

1 wedge

Cucumber

3 slices
How to cook
Cook pasta
Boil pasta with some olive oil till ¾ cooked.
Drain the pasta and sprinkle some olive oil. Leave aside.
Start cooking
Use some water to mix the spices until making a thick paste of all the spices in Ingredients B.
In a wok, fry Ingredients A till onion caramelizes and then add in Ingredients B and fry till fragrant.
Add in Ingredients C and cook till the meat is tender.
Add in Ingredients D and mix well.
Serve with side garnish. Best eaten hot!
Tried this recipe? Rate it!