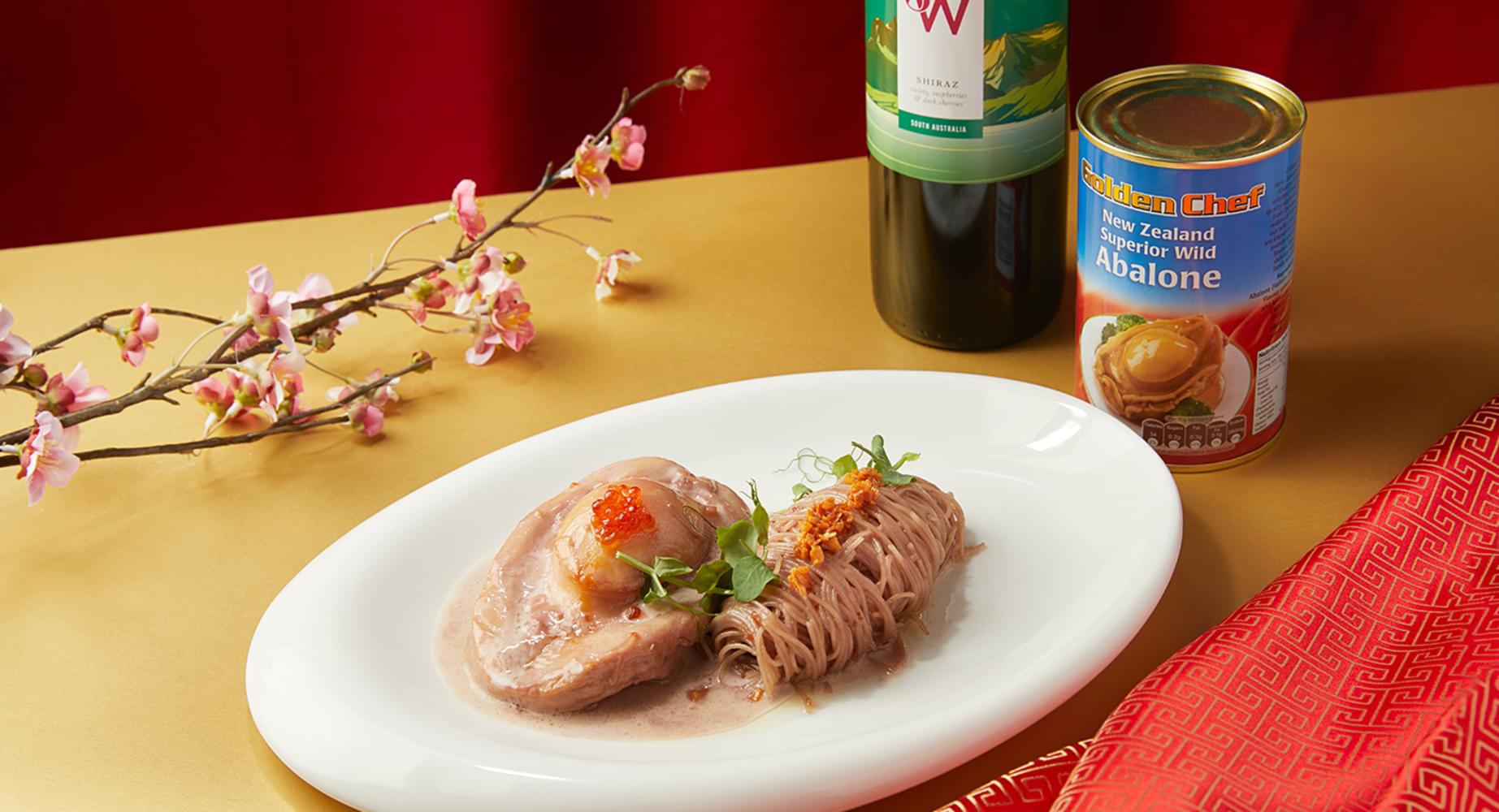 New Zealand Superior Wild Abalone Pasta in Red Wine Cream Sauce
Ingredients
Golden Chef New Zealand Superior Wild Abalone

1 can

Just Wine Shiraz

300 ml

Angel Hair Pasta

200 g

Cooking Cream

200 ml

Thyme

4 sprigs

Garlic

3 cloves

Shallot

3

Bay Leaf

2

Butter

optional

50 g

Olive Oil

1 tbsp

Sugar

1 tbsp

Garlic Oil

garnish

1 dash

Salt

to taste

1 dash

Pepper

to taste

1 dash
How to cook
Prepare the pasta
Cook the angel hair pasta till al dente then set it aside.
Start cooking
Sautee the garlic, shallot and thyme with olive oil then add in the shiraz.
Reduce till the mixture is syrupy then add sugar.
Add in the cooking cream, wild abalone, 100ml of brine and bay leaf then simmer over medium high heat for 25 minutes.
Baste the abalone with the sauce occasionally.
Remove the abalone and strain the red wine sauce to another pan.
Optional: if the sauce is not thick enough, add in butter and stir well till butter is dissolved.
Add in the cooked angel hair pasta and abalone, and coat them with the red wine sauce.
Drizzle some garlic oil over the pasta then serve!
Tried this recipe? Rate it!