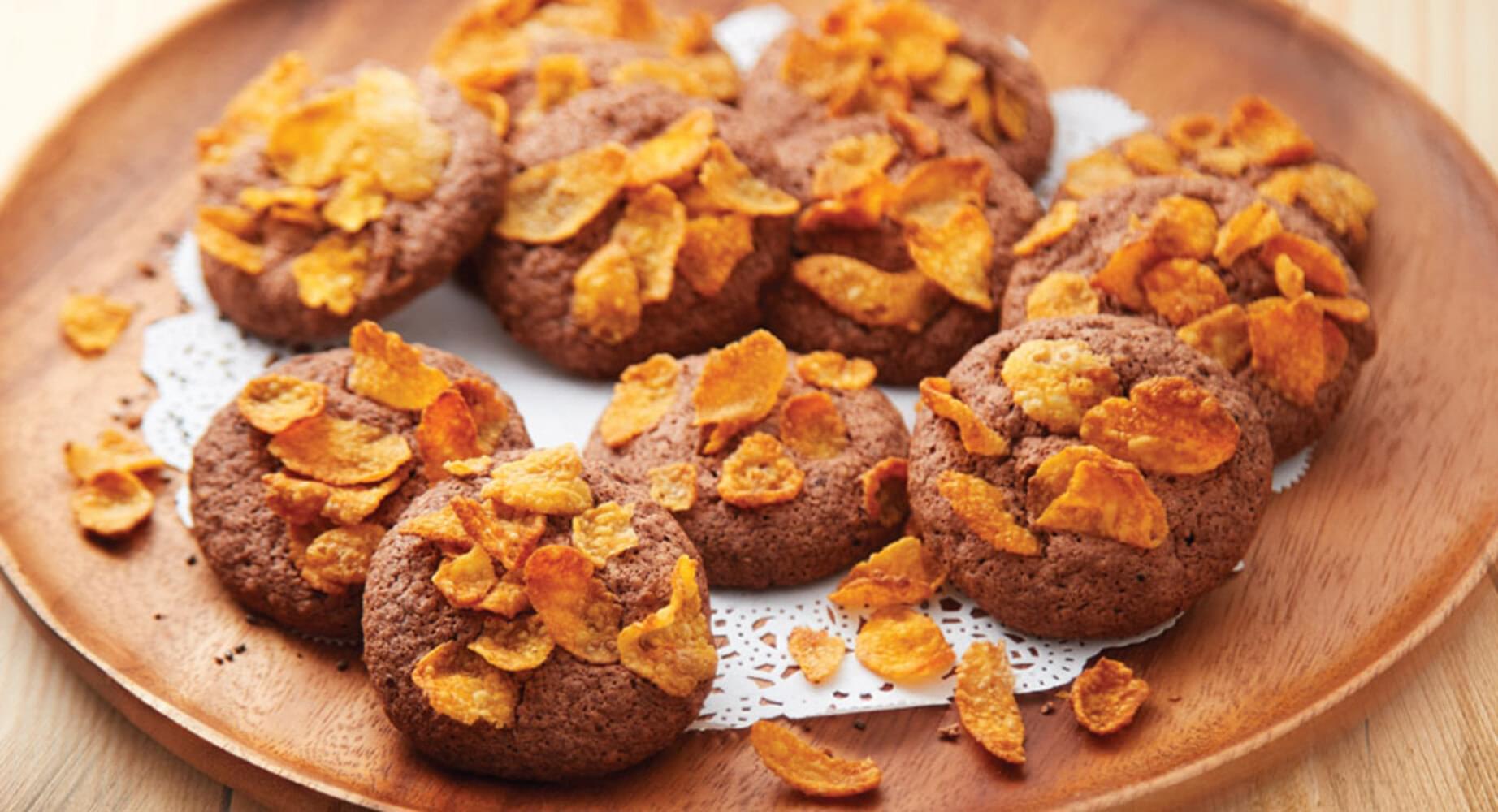 Kellogg's Corn Flakes Makmur Cookies
Ingredients
Icing Sugar

for coating

Dough

Plain Flour

230 g

Ghee

120 g

Icing Sugar

20 g

Filling (mix well)

Corn Flakes

finely ground

2 cups

Dates

pitted & finely chopped

8
How to cook
Prepare dough
For dough, combine flour and icing sugar.
Add ghee and knead to form a dough.
Take a small piece of dough and flatten it.
Fill with corn flakes filling, enclose and shape into an oval ball.
Start baking
Arrange on a baking tin lined with baking paper.
Bake at 160°C for 18-20 minutes or until done.
When still hot, coat cookies in icing sugar.
Cool and store in airtight containers.
Tried this recipe? Rate it!