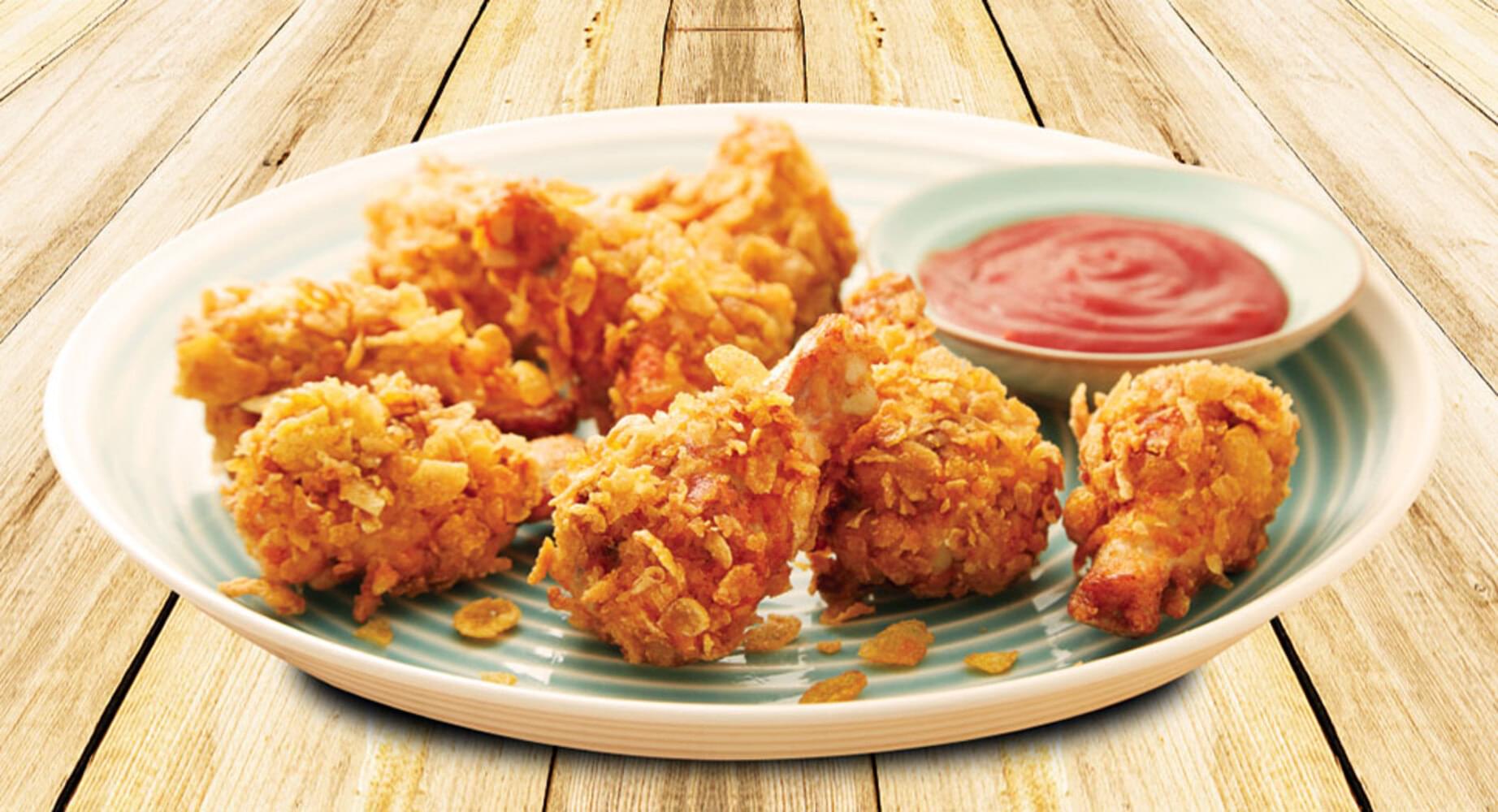 Kellogg's Corn Flakes & Cheese-crusted Chicken
Ingredients
Chicken Drumette

10

Cooking Oil

Marinating

Plain Yoghurt

2 tbsp

Ginger

pounded

2 cm

Garlic

pounded

2 cloves

Chili Powder

1 tbsp

Fennel Powder

1 tsp

Lemon

juice

1 tbsp

Salt

to taste

Coating

Egg

Lightly beaten

1

Grated Parmesan Cheese

3⁄4 cup

Corn Flakes

coarsely crushed

2 cups

Salt

to taste

Ground Black Pepper

to taste
How to cook
Marinate chicken
Mix chicken with marinating ingredients.
Cover and set aside for an hour in the chiller.
Start cooking
Season lightly beaten egg with salt and black pepper.
Coat chicken with Parmesan cheese then dips into the egg.
Coat chicken with corn flakes.
Fry in hot oil until golden brown and cooked through.
Serve hot and enjoy!
Tried this recipe? Rate it!