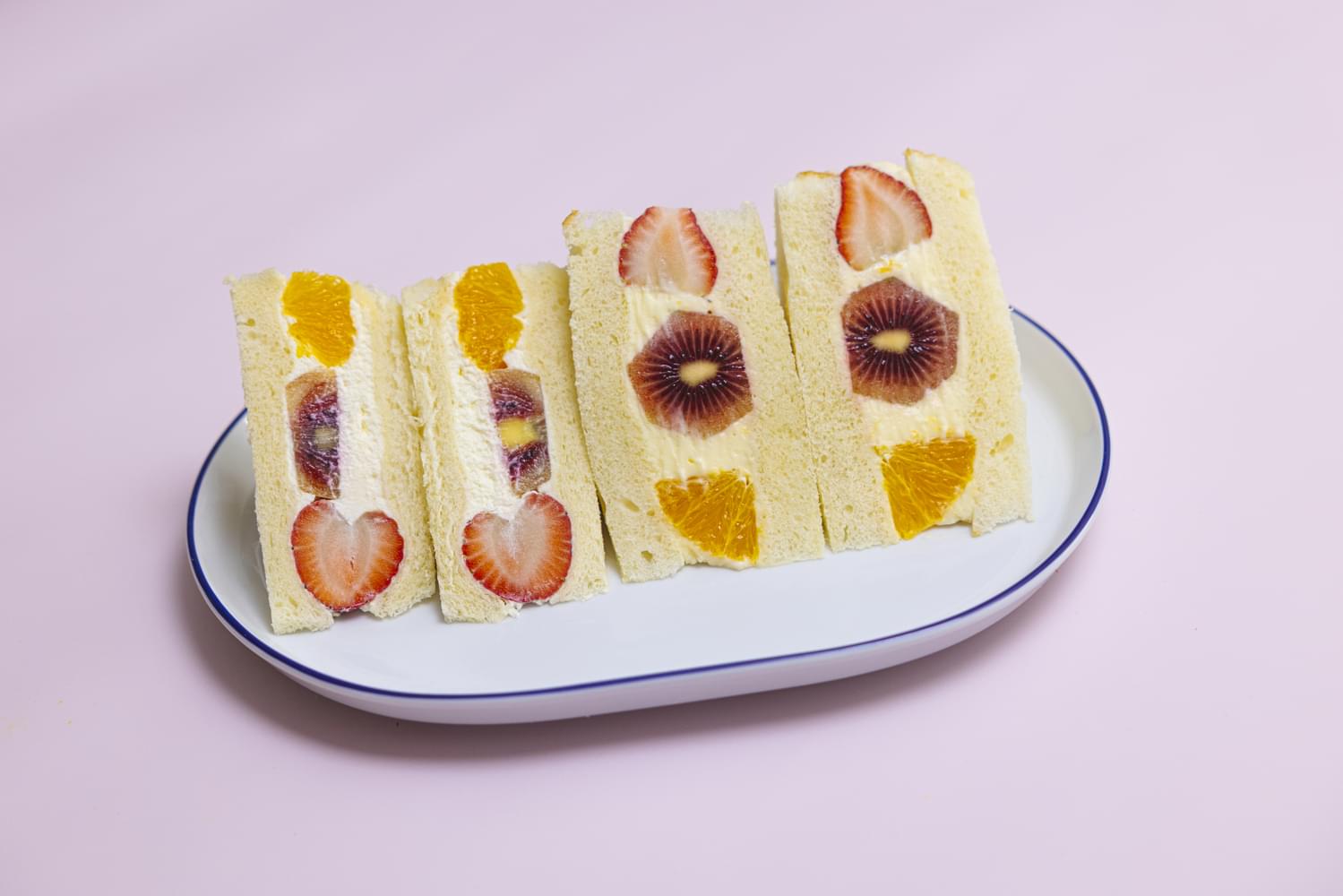 Ingredients
| | |
| --- | --- |
| Strawberries | 12 |
| Kiwifruits | 2 |
| Navel Orange | 1 |
| Shokupan (Pullman-style Japanese bread or pan de mie) | 4 slices |
| Heavy Cream | 1 cup |
| FairPrice Fine Sugar | 5 tsp |
| Mascarpone Cheese | 1 cup |
How to cook
Prepare the fruits
Remove the core of strawberries.
Cut off both ends and peel the skin of the kiwis.
Slice away both ends of the navel orange. Remove the peel and any pith away between that and the orange segments.
Pat the fruits dry
Use a paper towel to remove the moisture from the fruits, so they don't dampen the bread.
Make the whipping cream
Prepare a chilled large bowl and make sure the bowl is clean and dry. Add the heavy cream and sugar and start whisking at low speed.
Once soft peaks are reached, add mascarpone cheese and start whisking at medium-high speed. Whisk until you achieve the right consistency. It should be spreadable but not runny.
Assemble the bread
Spread the whipped cream on both sides of the sandwich bread. Keep the bread crusts until the end as it helps to maintain the shape when the fruits are between the bread.
Align the fruits on one side of the bread only, thinking carefully about how you'd like the cross-section to be presented when sliced.
Put the whipped cream to fill in any gap between fruits.
Put the second slice of sandwich bread over the fruits, facing the whipped cream side down.
Prepare cling wrap that's large enough to wrap the sandwich tightly from all four sides. Don't change the orientation of the sandwich.
Refrigerate the sandwich
Mark the cross section over the cling wrap with a food-safe pen.
Put the sandwiches between plates and refrigerate for at least one hour (up to overnight).
Serve the sandwich!
Open the cling wrap and cut the sandwich in half diagonally with a clean knife. Wipe the knife with a hot wet towel before each cut to ensure clean lines.
Gently press down the sandwich and cut off the crusts. Serve immediately.
Tried this recipe? Rate it!