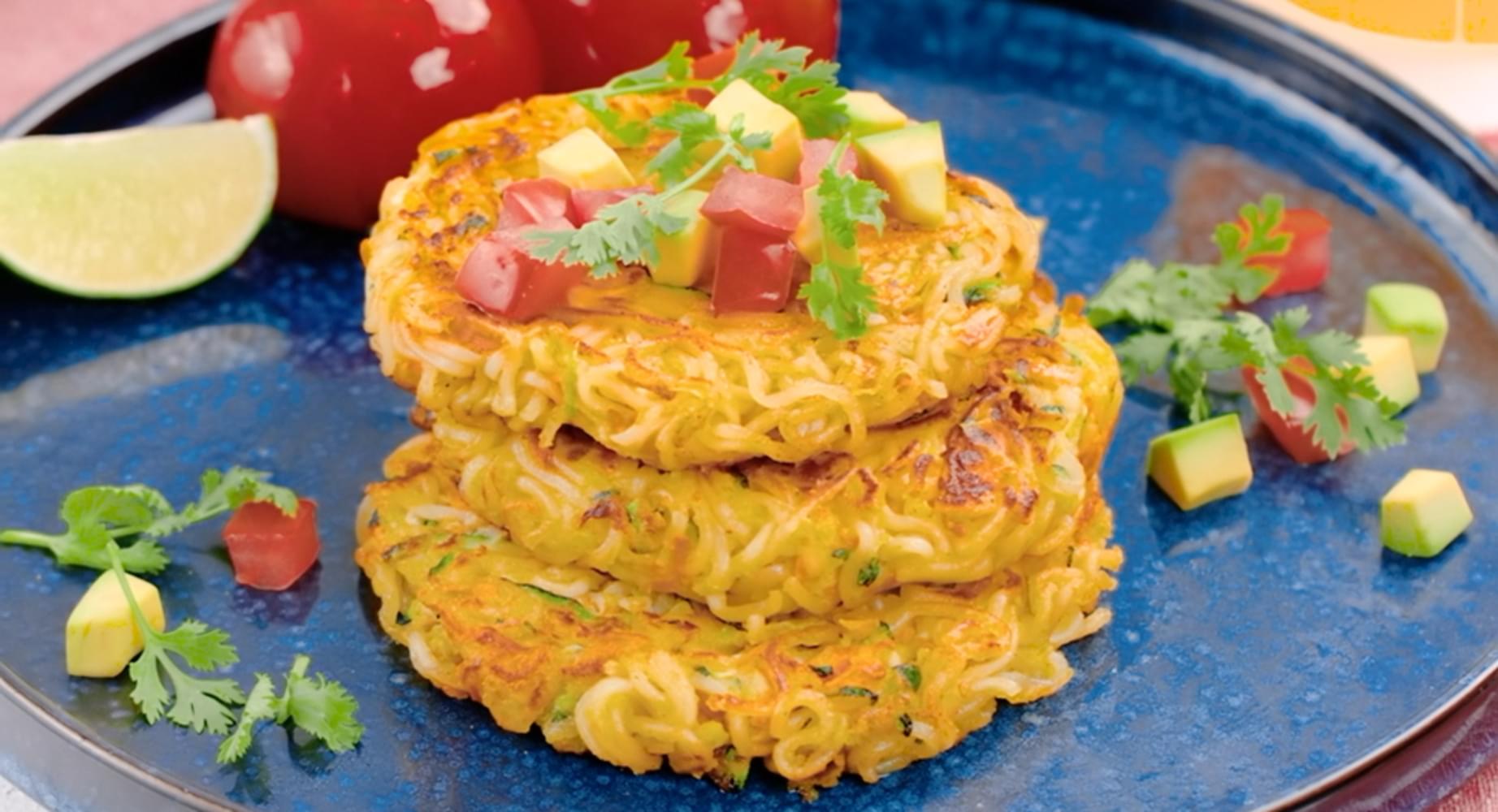 Instant Noodle Fritters with Carrot & Zucchini
Ingredients
Instant Noodles

3 packets

Carrots

small sized, grated

2

Zucchinis

small sized, grated

2

Egg

beaten

1

Self-raising Flour

1⁄2 cup

Pepper

ground

1 pinch
How to cook
Start cooking
Open the noodle packets and break them up into small chunks.
Cover with water and cook in the microwave for 2 minutes.
Stir to loosen up the noodles, then cook in the microwave for another 2 minutes.
Drain all the water and add two sachets of the seasoning.
Add the carrot, zucchini, egg, flour and pepper to the noodle mix and toss thoroughly.
Heat a frying pan with some extra virgin olive oil then spoon a large amount of mixture to the pan, and pat down to form a fritter.
Cook the fritter till golden brown and crunchy.
Drain on a paper towel before serving alongside your favourite sauce, or on its own.
Tried this recipe? Rate it!