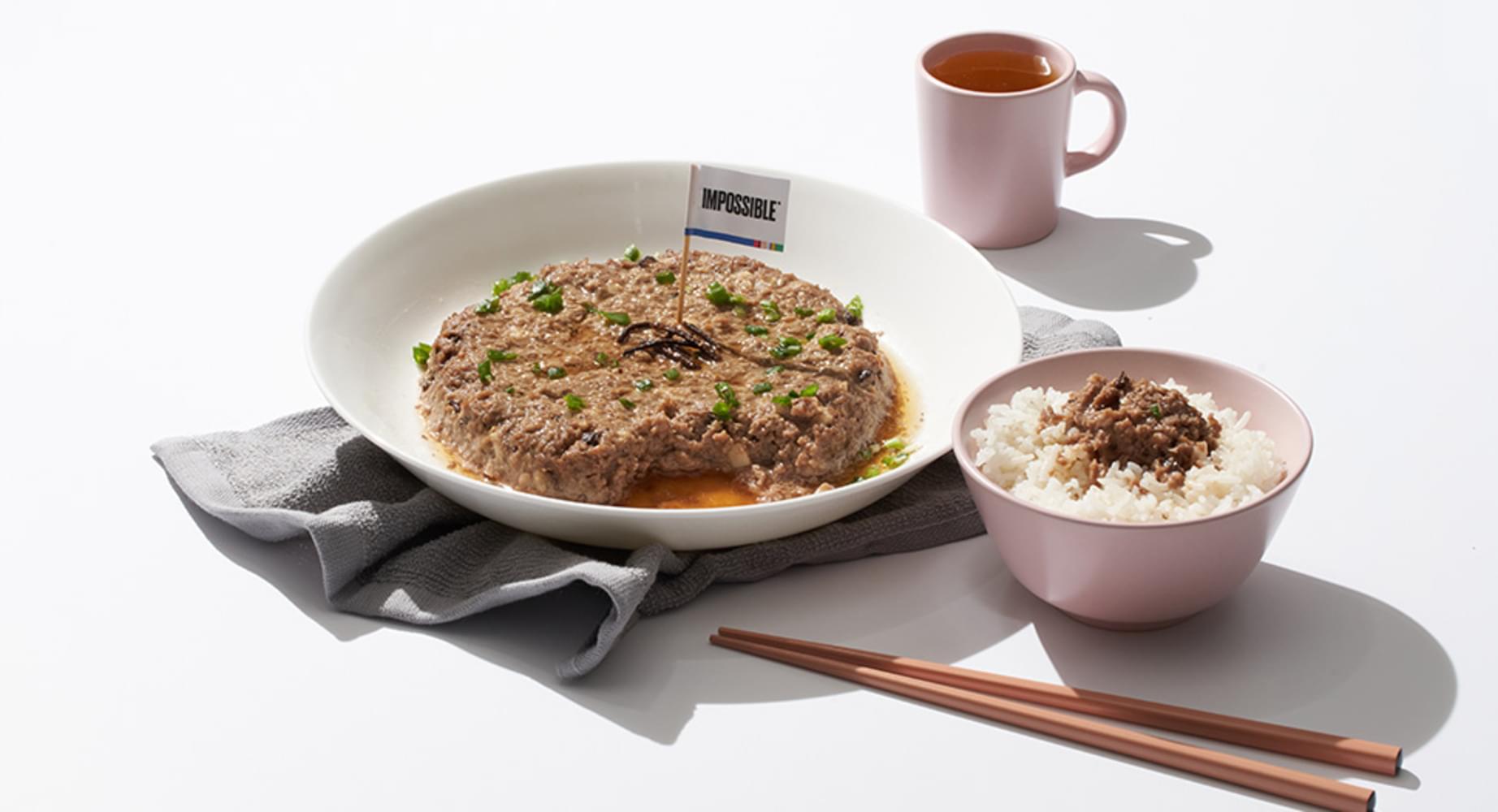 Ingredients
Impossible Meat

340 g

Water Chestnut

washed, peeled and diced

4

Dried Mandarin Peel

1

Spring Onion

sliced

1

Marinade

Soy Sauce

2 tsp

Corn Starch

1⁄2 tsp

Oil

1 tsp

Sugar

1 tsp

White Pepper

powder

1 pinch

Water

1 tbsp
How to cook
Prepare the mandarin peel
Soak the mandarin peel with water until soft (about 3 minutes)
Remove the rind with a small knife.
Clean and cut into dice.
Marinate the Impossible meat
Mix the mandarin peel, water chestnut, Impossible meat, soy sauce, corn starch, sugar, water, oil and white pepper.
Start cooking
Steam the meat patty in a double boiler over high heat for 15-20 minutes.
Turn off the heat, sprinkle with sliced spring onion and serve.
Tried this recipe? Rate it!