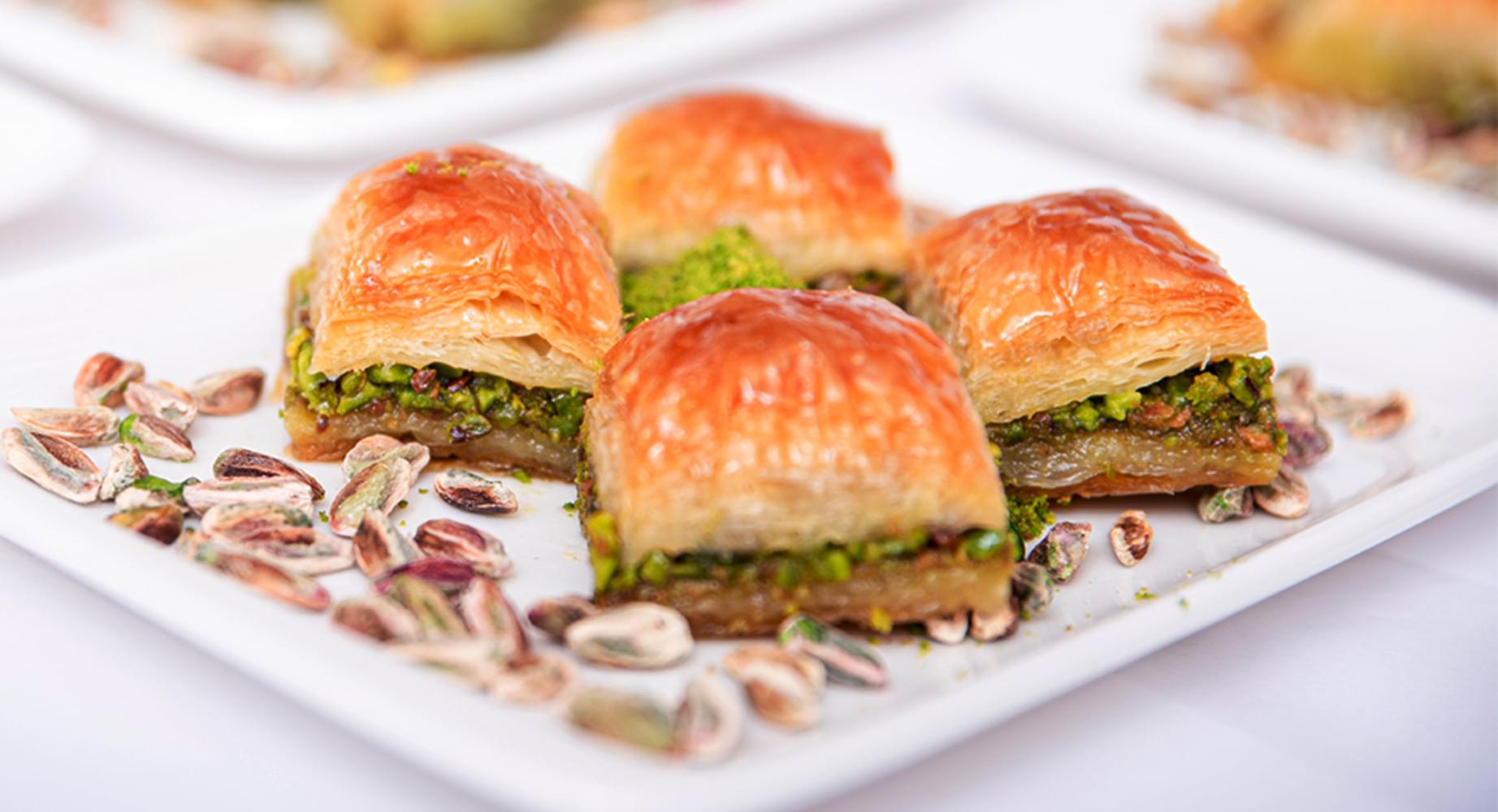 Ingredients
Filo Pastry Sheets

16

Butter

1 cup

Honey

1⁄2 cup

Ground Nuts

chopped

450 g

Pistachio

chopped, optional

Ground Cinnamon

1 tsp

Cane Sugar

1 cup

Vanilla Extract

1 tsp

Water

1 cup
How to cook
Prepare nuts
In a bowl, toss the chopped nuts and ground cinnamon evenly.
Prepare honey sauce
In a saucepan, combine water, sugar, honey & vanilla extract.
Bring to a boil, stirring until sugar is dissolved, then reduce heat and simmer for 20 minutes.
Remove from heat and let the syrup cool.
Prepare baklava layers
On the buttered pan, lay 2 sheets of filo pastry sheets (make sure to cut them to the pan's size).
Then, butter the top sheet evenly.
Repeat this 4 more times until you have 8 layered sheets in total.
Sprinkle the nut mixture on the pastry sheets.
Then layer another 2 filo pastry sheets above and coat with butter.
Repeat this once more.
Use a sharp knife to cut your pastry into diamond shapes all the way to the bottom of the pan.
Start baking
Preheat the oven to 175°C.
Place the baking pan in the preheated oven and bake for about 50 minutes until the baklava is golden and crisp.
Finally, remove the baklava from the oven and immediately scoop the honey sauce over it.
Let it cool and it's ready to serve!
Tried this recipe? Rate it!