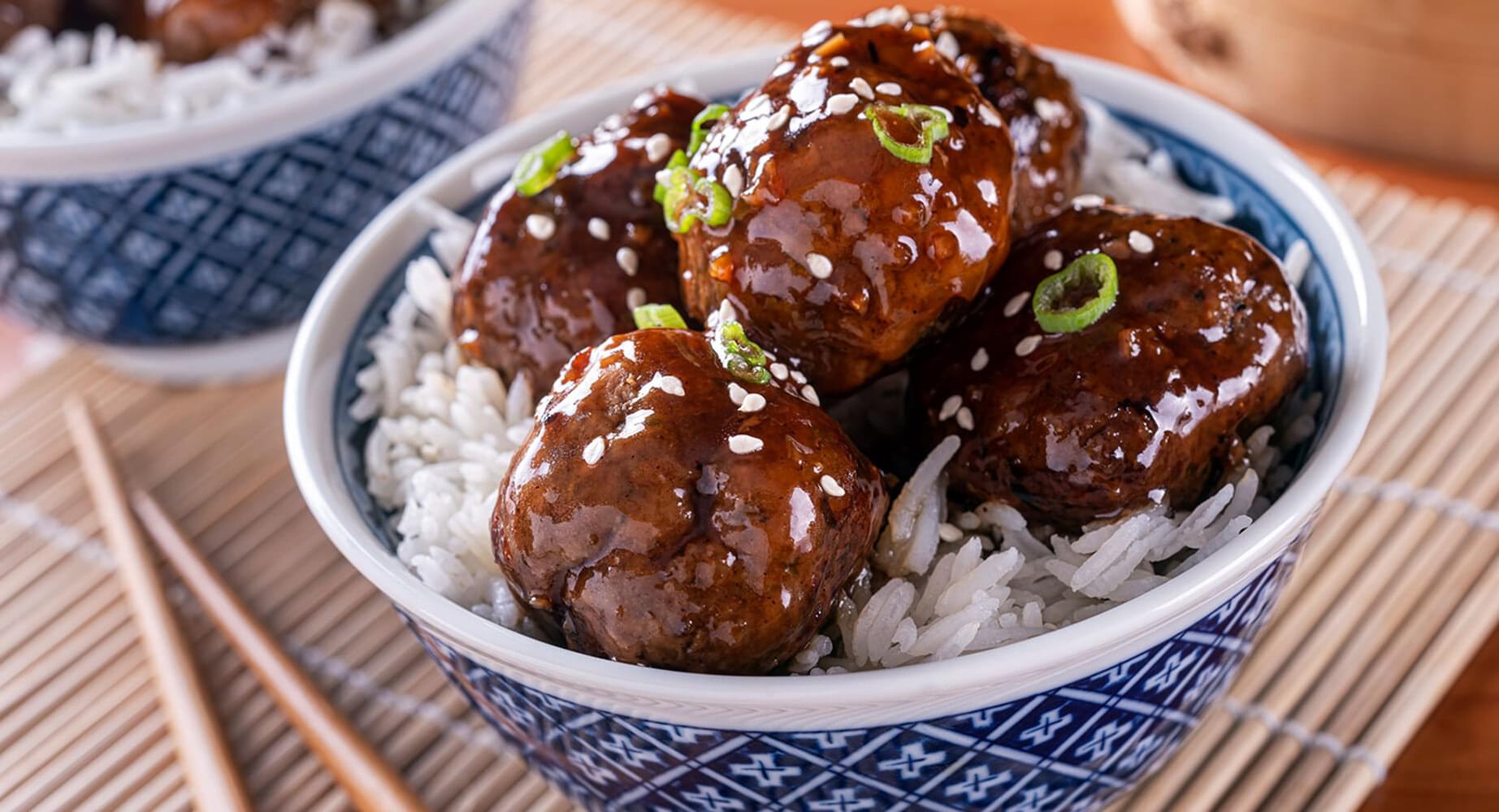 Ingredients
Meatballs

Minced Pork

800 g

Bread Crumbs

1 cup

Milk

1⁄4 cup

Egg

1

Garlic

minced

2 cloves

Green Onion

finely chopped

1⁄4 cup

Ginger

grated

2 tbsp

Thyme

ground

1 tsp

Cumin

ground

1⁄2 tsp

Salt

1 tsp

Black Pepper

1 tsp

Honey Garlic Sauce

Garlic

minced

4 cloves

Honey

1 cup

Soy Sauce

1⁄2 cup

Corn Starch

slurry

2 tbsp

Chinese Five Spice Powder

1⁄2 tsp

Olive Oil

2 tbsp

Black Pepper

coarsely ground

1⁄2 tsp

Water

1 cup
How to cook
Prepare the bread crumbs
Pour the milk over the breadcrumbs to soak while you gather the rest of the ingredients.
Prepare the honey garlic sauce
Mix the honey, garlic, tomato sauce, chilli paste, miso paste, eggs, water, sugar and cooking oil in a separate bowl then set aside.
Prepare the meatballs
In a large bowl, mix the soaked bread crumbs, minced pork, egg, thyme, cumin, green onion, ginger, garlic, salt and black pepper together.
Form the meatball mixture into 2 inch balls (keeping your hands wet with cold water prevents the mixture from sticking to your hands).
Start cooking
Brown the meatballs on all sides in a non-stick frying pan for about 10 minutes.
Add in minced garlic to release the flavour and aroma.
Pour the honey garlic sauce into the pan of meatballs and simmer till the meatballs are fully cooked.
Add in the corn starch slurry to thicken up the sauce before serving it over rice or noodles.
Tried this recipe? Rate it!