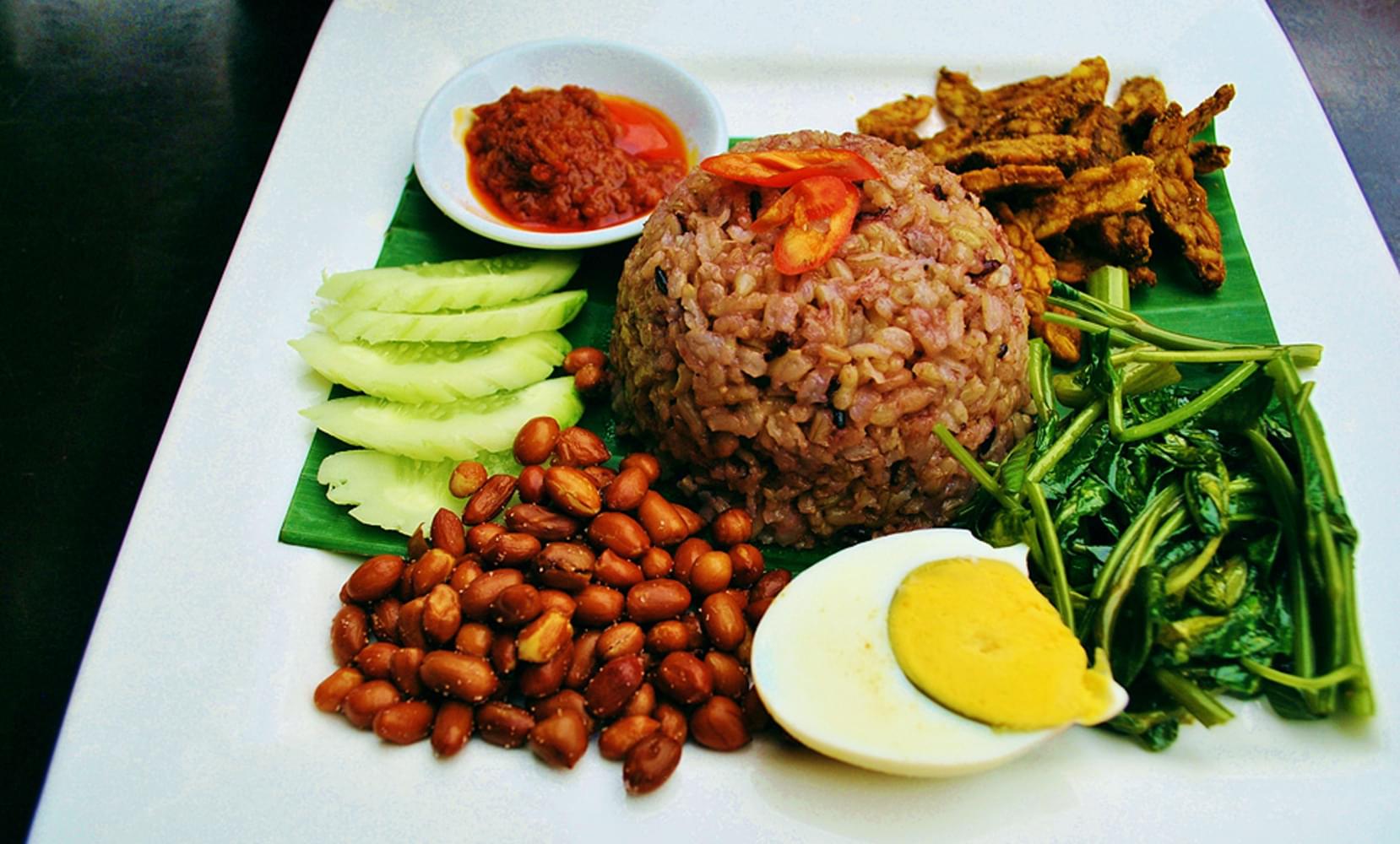 Ingredients
Brown Rice

or Basmati Rice

1 cup

Egg

boiled and halved

1

Dried Red Chillies

soaked

30 g

Red Chilli

1

Red Onion

chopped

1⁄2

Garlic

5 cloves

Asam Jawa

2 tbsp

Brown Sugar

2 tsp

Raw Peanuts

1

Ikan Bilis

1⁄4 cup

Cucumber

sliced

1⁄4

Ginger

thinly sliced

1 piece

Pandan Leaf

1

Coconut Oil

1 tbsp

Salt

to taste

Water

2 cups
How to cook
Cook rice
To cook the brown rice, add water, ginger and pandan leaf.
When the brown rice is cooked, toss it with coconut oil to give it the coconut flavor.
Prepare chilli mixture
To prepare tamarind liquid, add tamarind pulp soaked in warm water for the juice. Discard the seeds.
In the blender, blend the dried chillies, red chilli, red onion, and garlic until it forms a paste.
In a pan, heat up some oil and fry the chilli paste until the oil begins to separate.
Add the tamarind liquid, brown sugar and continue cooking for 15 minutes until the mixture turns dark red.
Add salt to taste if necessary.
Cook ikan bilis & peanuts
Microwave or dry fry the ikan bilis till crisp.
Dry fry the peanuts in a pan until lightly browned.
Assemble & serve
To serve, place brown rice, ikan bilis, peanuts, egg and the sambal sauce on a plate. Garnish with cucumber.
Tried this recipe? Rate it!