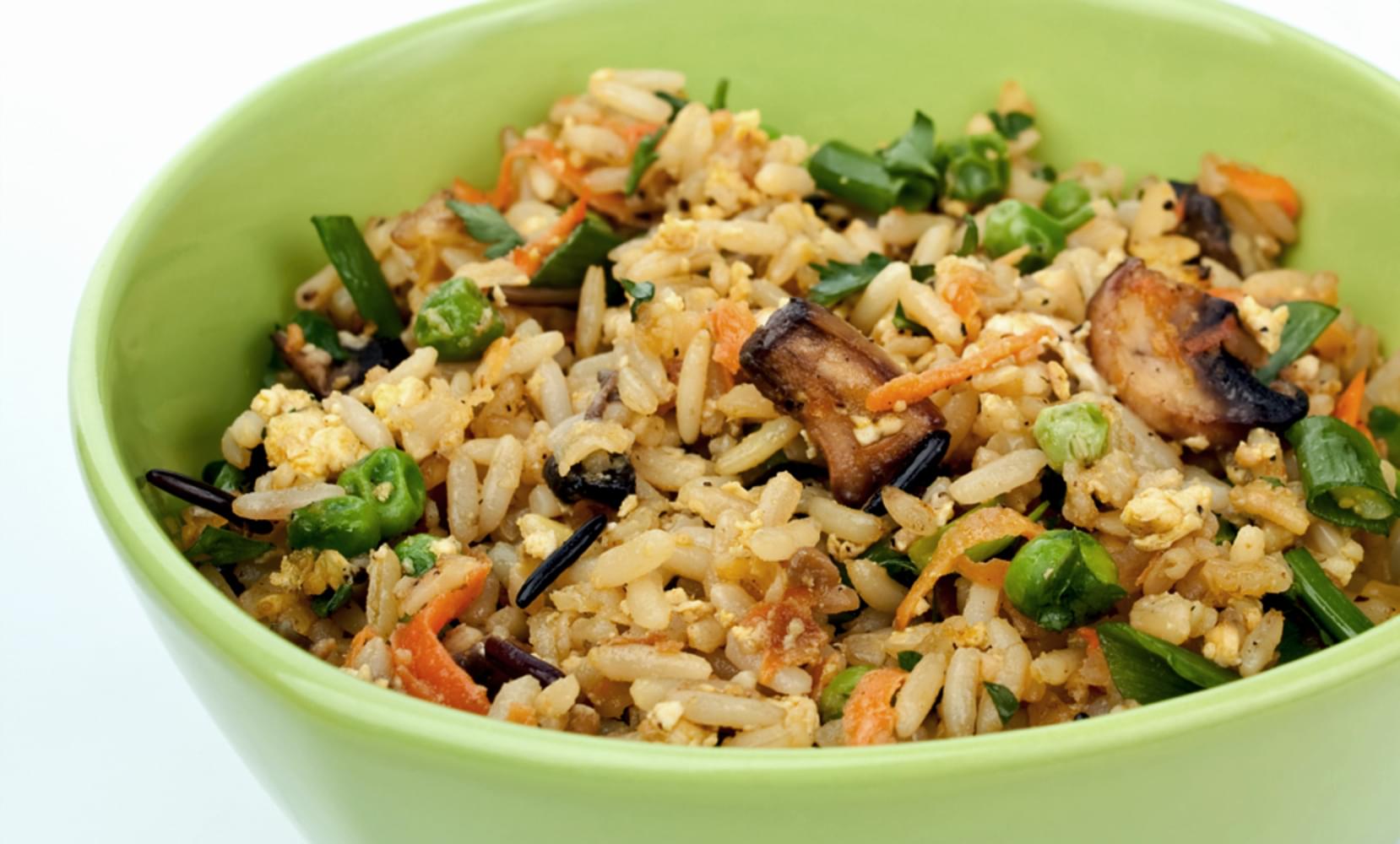 Ingredients
Brown Rice

cooked, best cooked the day before and refrigerated overnight

3 1⁄2 cups

Shiitake Mushrooms

stems discarded, thinly sliced

2 cups

Asparagus

cut into 5cm pieces

1 bunch

Ginger

sliced into thin strips

1 knob

Garlic

minced

2 cloves

Virgin Coconut Oil

2 tbsp

Chilli Flakes

1 tsp

Tamari Sauce

low sodium Japanese soy sauce

1 tbsp

Shaoxing Wine

optional

1⁄2 tbsp

Lemon Juice

to taste

Salt

to taste

White Pepper

to taste
How to cook
Prepare the ginger-infused oil
On medium fire, heat oil in a large sauté pan.
Add in ginger, and stir constantly to prevent burning.
Cook until a light, crispy brown (about 1 minute).
Turn heat off, remove the ginger immediately and set aside.
Leave the ginger-infused oil in the pan.
Start cooking
Reheat the ginger-infused oil.
Add in garlic, red chilli flakes, shiitake mushrooms, and a small pinch of salt.
Cook over medium heat for about 2-3 minutes until the mushrooms start to release moisture.
Toss in the asparagus and continue to sauté for another 2 minutes (add in more oil if needed).
Crumble in brown rice to loosen the clumps.
Add in the Tamari sauce, salt, and Shaoxing wine then cook for another 8-10 minutes, or until heated through.
Add ground white pepper and lemon juice then mix well.
Stir in the crispy ginger slices to combine with the brown rice or use them as a garnish then serve immediately.
Tried this recipe? Rate it!