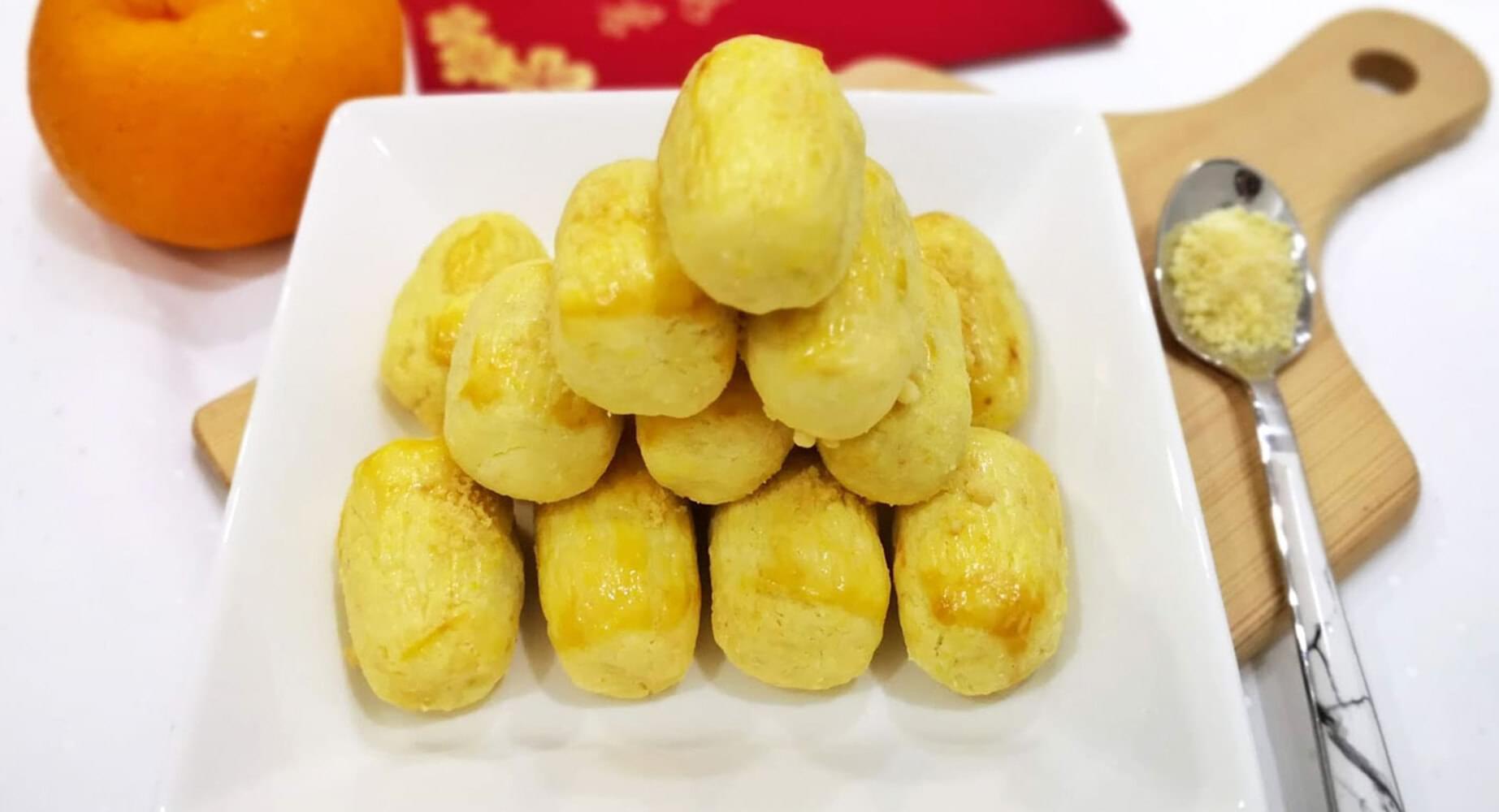 Golden Pillow Cheese Pineapple Tarts
Ingredients
Tart crust

Cake Flour

or top flour

155 g

Unsalted Butter

cold

100 g

Icing Sugar

15 g

Custard Powder

20 g

Parmesan Cheese

finely grated

20 g

Salt

1 pinch

Wet Ingredients

Egg Yolk

beaten

1

Cold Water

or Milk

2 tsp

Egg wash

Egg

use yolk, beaten

1

Milk

1 tsp

Cooking Oil

1⁄4 tsp
Filling

Pineapple Filling

ready-made

225 g
How to cook
Prepare tart dough
Sieve all the ingredients in (tart crust), except the butter, into a cold mixing bowl.
Add the cold butter and gently rub the butter onto the flour until the texture become like fine breadcrumbs. Take care not to overwork the dough.
Add the egg yolk and gently knead to form the dough. To bind the dough, add a little cold water/ milk (bit by bit) until you get the desired texture.
Divide the dough into 2 portions. Wrap in 2 cling-wrap batches and chill for at least 30 mins till they become firm.
Prepare pineapple jam
Taking out the required amount from the ready-made pack, roll the pineapple jam into balls of 7g each.
Method
Preheat the air fryer to 145°C for 5 mins.
By now, the dough should be firm enough and ready. Roll into balls of 10g each.
Roll each ball out flat and wrap the pineapple jam balls inside.
Brush a layer of egg wash and top it off with some parmesan cheese.
Bake the pineapple tarts at 145°C for 14 mins. If you like it more golden-brown, continue for another 2-3 mins.
Cool the pineapple tarts well before storing in an airtight container. Enjoy!
Tried this recipe? Rate it!