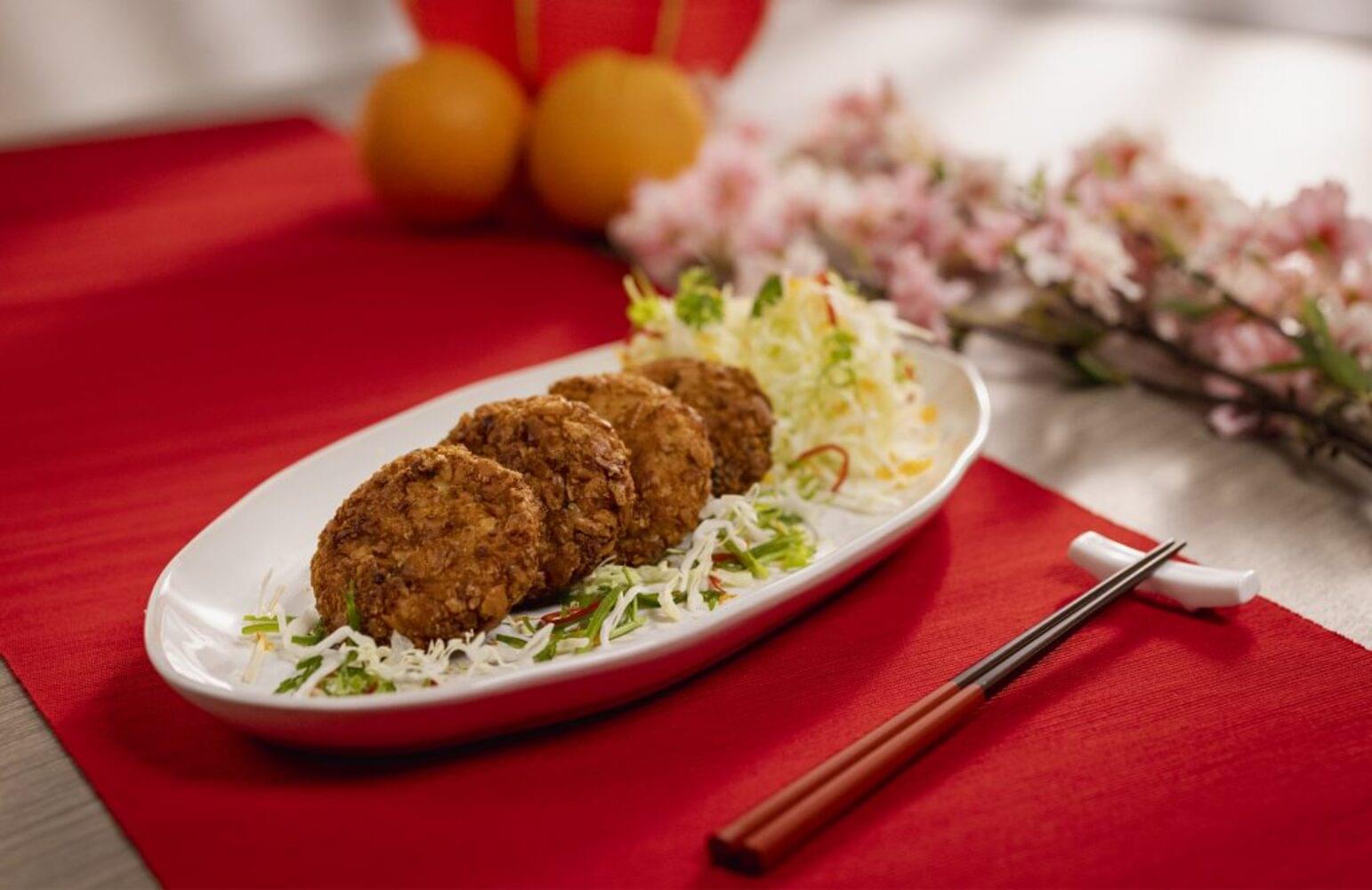 Golden Chef Razor Clam Meat Patty
Ingredients
Razor Clam

drained, washed and diced

1 can

Skinless Chicken Leg

minced

600 g

Biscuit Crumbs

plain

500 g

Sotong Paste

200 g

Dried Cuttlefish

small sized

80 g

Carrot

peeled and cut into small dices

50 g

Coriander Stalk

washed and cut into small pieces

2 pieces

Chicken Marinade

Oyster Sauce with Dried Scallop

2 tbsp

Egg

1

Potato Flour

1 tbsp

Sesame Oil

1⁄2 tbsp

Sugar

1⁄2 tbsp

Chicken Concentrate Sauce

1⁄2 tbsp

White Pepper

powder

1 tsp
How to cook
Prepare the cuttlefish
Soak the dried cuttlefish in hot water for 20 minutes until soft.
Drain, clean and discard the outer skin before cutting it into small dices.
Prepare the chicken mixture
In a mixing bowl, mix the minced chicken meat, oyster sauce with dried scallop, sesame oil, sugar, chicken concentrate sauce, white pepper, egg and potato flour evenly.
Mash the mixture with your hands until well mixed.
Chill the chicken mixture for 1 hour.
Start cooking
Remove the chicken mixture from the fridge.
Mix in the razor clam, sotong paste, cuttlefish, carrot and coriander.
Split the paste into about 70g portions.
Compress each portion with your palm to form a 0.5cm thickness round patty shape.
Coat the patty with biscuit crumbs.
Heat up oil in a pan over medium-high heat, and fry the patties till golden brown and crispy.
Drain the excess oil and plate them.
Tried this recipe? Rate it!