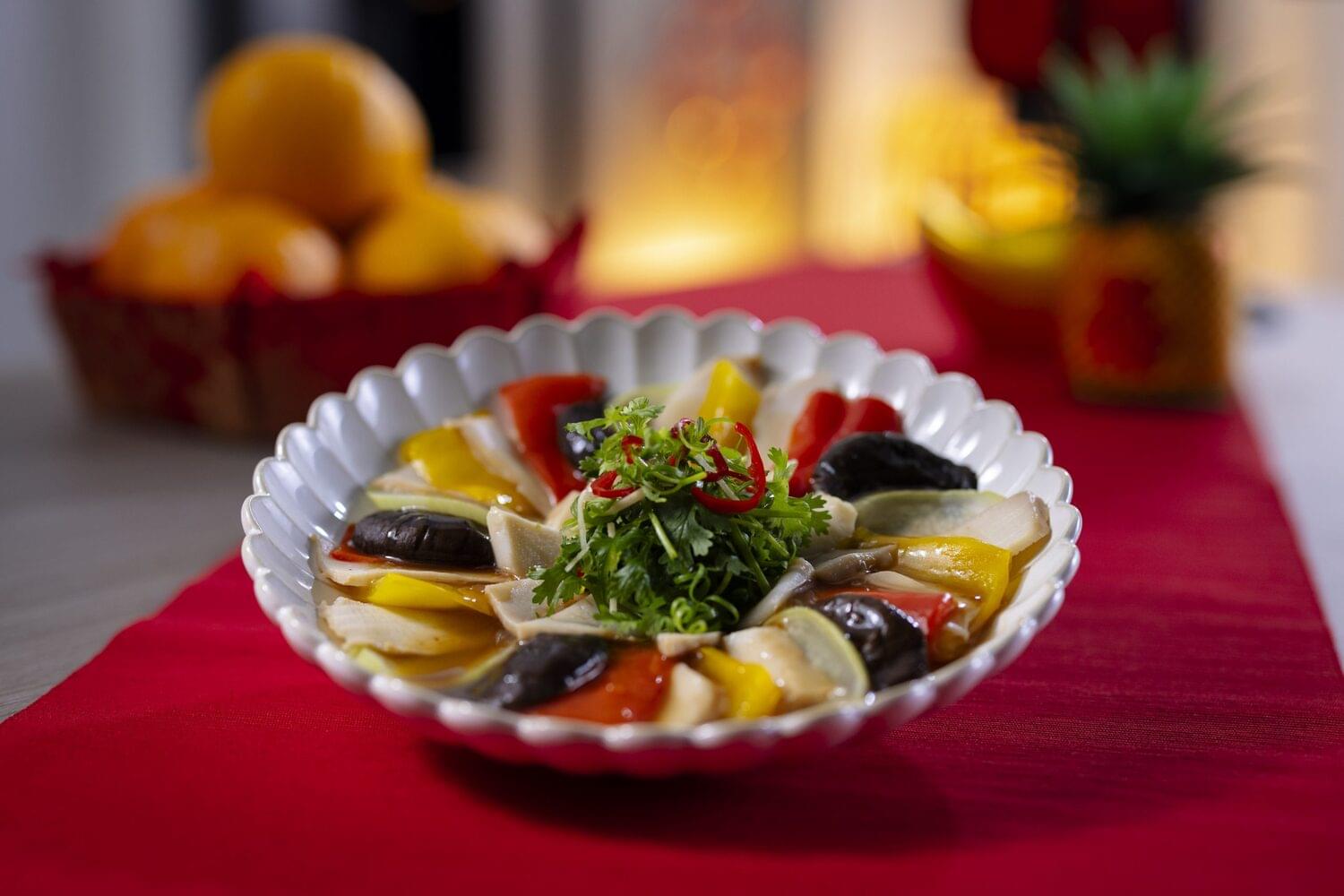 Golden Chef Australian Premium Wild Abalone with 4 Treasures
Ingredients
Golden Chef Australian Premium Wild Abalone

1 can

Yellow capsicum

1 piece

Red capsicum

1 piece

Dried chinese mushroom

5 pieces

Kai Lan stem

2

FOR STOCK MIXTURE

Golden Chef Abalone Sauce

1 tbsp

Golden Chef Sesame oil

1⁄2 tbsp

Golden Chef Premium Light Soya Sauce

1⁄2 tbsp

Golden Chef Premium Dark Soya Sauce

2 tsp

Sugar

1 tsp

Chinese wine

1 tbsp

White pepper powder

1 tsp

Chicken stock

120 ml

Potato starch

2 tbsp
How to cook
Step 1
Boil the mushrooms with a little salt and sugar to give it taste, until the mushroom is soft. Drain and squeeze out as much water as possible. Cut the cooked mushroom in half at a 45 degree angle.
Step 2
Arrange the sliced abalone, mushroom and vegetables alternately on a plate, or in any design you wish.
Step 3
Steam the ingredients in a steamer for 15 minutes.
Step 4
Boil the stock mixture in a small pot. Lower the heat when the stock boils and add potato starch to thicken the sauce. Turn off the heat.
Step 5
Remove the steamed ingredients from steamer and pour thickened stock over them. Ready to serve!
Tried this recipe? Rate it!