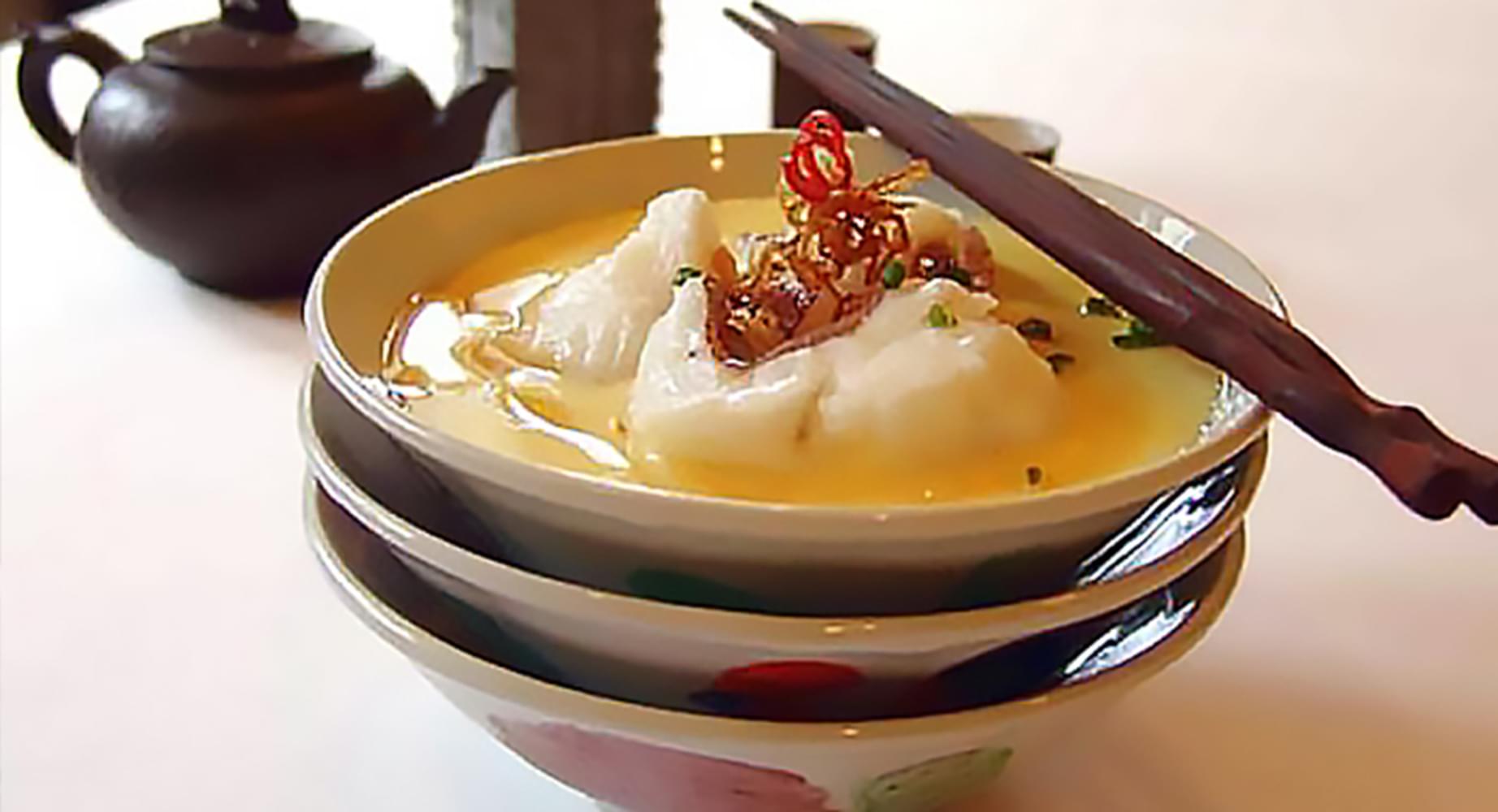 Ginger-Scented Egg Custard with Grouper
Ingredients
Grouper

or other fresh seafood of your choice, such as prawns

500 g

Eggs

3

Spring Onion

chopped

1

Chicken Stock

1 bowl

Ginger

juice

2 tsp

Fried Shallots

1 tsp

Cooking Oil

Soy Sauce

to taste

Salt

to taste
How to cook
Prepare fish
Clean and remove all bones thoroughly.
Slice the fillet into large chunks.
Prepare egg mixture
Lightly beat eggs with a pair of chopsticks to mix evenly, then take note of its amount in the holding bowl.
Add about 150% of chicken stock or water (as compared to the amount of egg mixture), and season with salt and ginger juice to taste.
The ideal egg water ratio should be around 1 (egg) : 2 (liquid) in volume.
Pour 80% of the mixture into a wide surface bowl that's not too deep.
Start steaming
Steam it for about 3-4 minutes under high heat till it starts to form into a custard.
Remove from the steamer, add fish or seafood of your choice evenly, then pour the rest of the 20% egg solution.
Return to the steamer and steam for another 4-5 minutes till cooked.
Pour some soy sauce and cooking oil on top to taste, then top it with little fried shallots and spring onion.
Serve hot immediately.
Tried this recipe? Rate it!