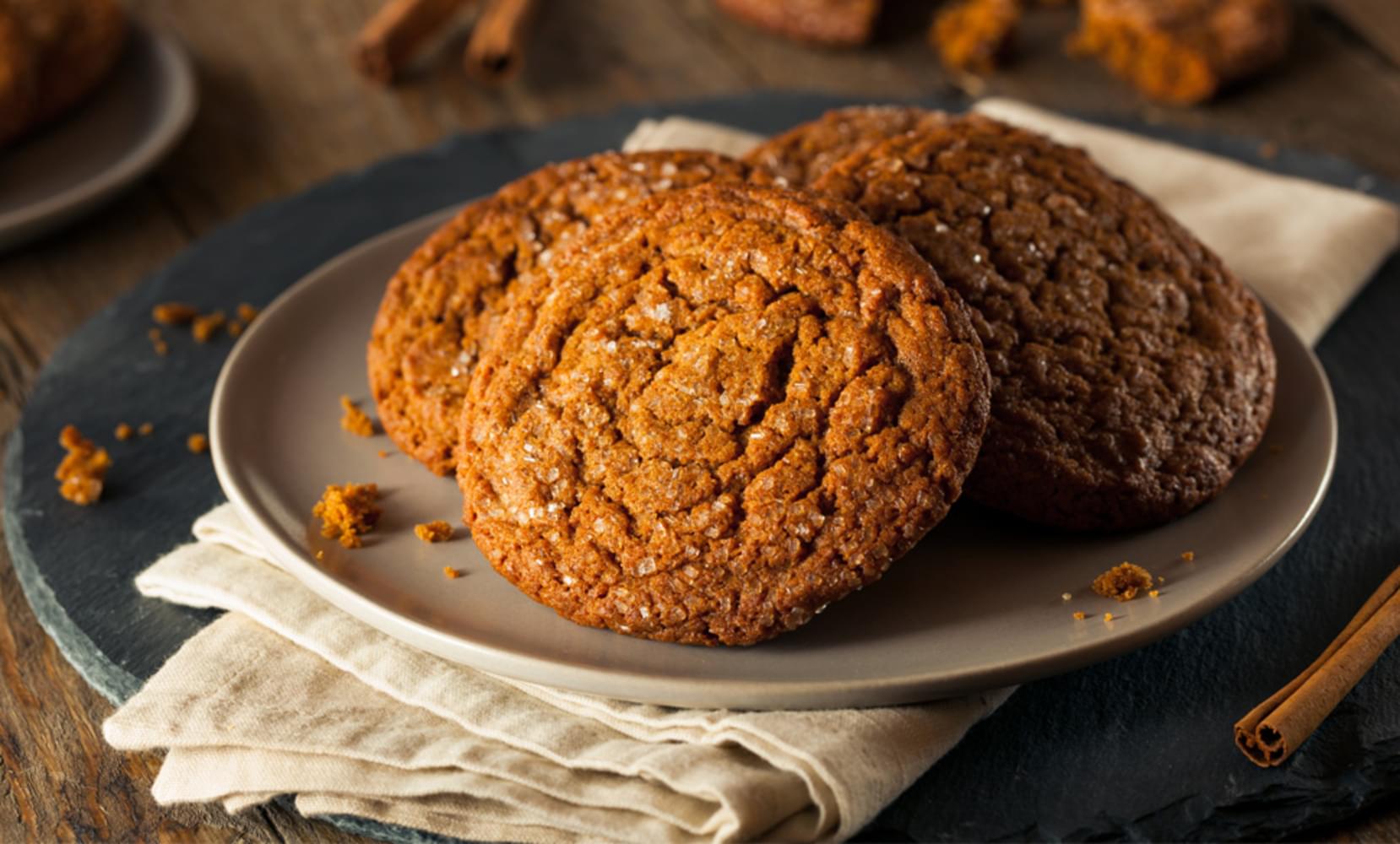 Ingredients
Molasses Syrup

90 g

Ginger

freshly grated and juice

1 tbsp

Egg

1

Dry Ingredients

Plain Flour

230 g

Baking Powder

1 3⁄4 tsp

Salt

sifted

1⁄4 tsp
Wet Ingredients

Castor Sugar

180 g

Shortening

175 g

Ginger Powder

1 tbsp

Cinnamon Powder

1⁄2 tsp

Bicarbonate Soda

1⁄4 tsp
How to cook
Start baking
Cream the wet ingredients - castor sugar, shortening, ginger powder, cinnamon powder and bicarbonate soda for 4 minutes.
Add the egg and continue beating for ½ minute.
Add the molasses syrup and grated ginger then continue beating for 1 minute.
Fold in the sifted dry ingredients - plain flour, salt and baking powder to form a soft dough.
Place a teaspoon of dough onto a greased baking tray and repeat until all the dough is laid out.
Bake in the oven at 180°C for 15-20 minutes.
Tried this recipe? Rate it!