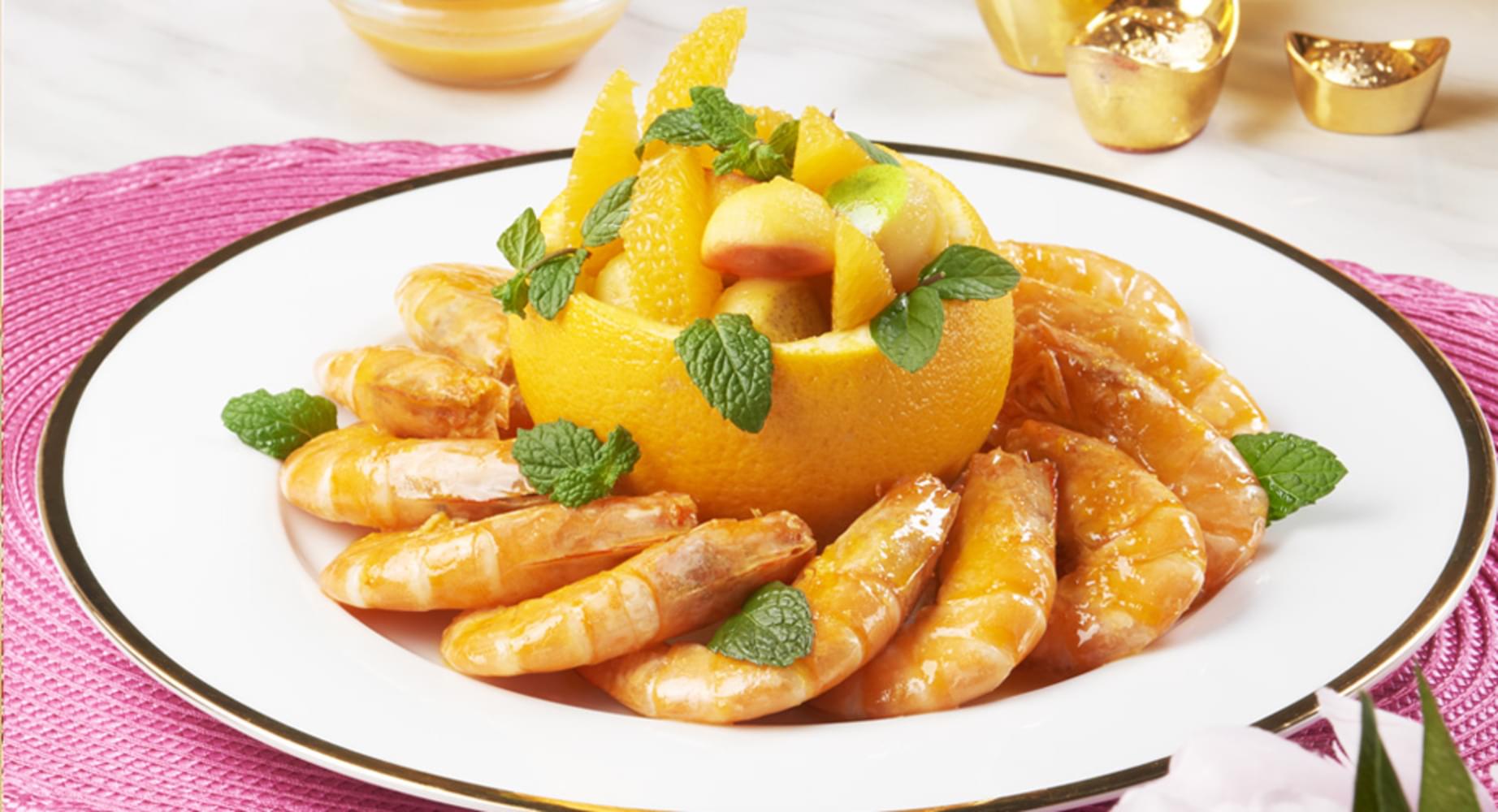 Ingredients
Frozen White Prawns

10

Red Apple

scooped into balls using melon baller

1⁄2

Pear

1⁄2

Orange

hollowed out

1

Mandarin Orange

segments

20

Orange Juice

concentrated

50 ml

Yellow Bell Pepper

cut into chunks

40 g

Red Bell Pepper

cut into chunks

40 g

Cooking Oil

3 tbsp

Tabasco

1 drop

Fresh Mint Leaves

for garnish

Salt

1⁄2 tsp

Sugar

1 tbsp
How to cook
Start cooking
Add oil and fry unshelled thawed prawns over high heat. Flip prawns only when sides of prawns turn orange.
Add bell peppers, then reduce heat before adding orange juice, salt, sugar, tabasco and apple balls. Toss well.
Assemble & serve
Using the melon baller, scoop pears into balls just before adding them straight into the pan.
Abstain from preparing pear balls ahead of time to avoid oxidization. Toss well.
Add orange segments to the mixture.
Serve fruits and vegetables in a hollowed orange. Add orange segments.
Arrange prawns around the hollowed orange.
Drizzle sauce from the pan onto prawns.
Garnish with mint leaves.
Tried this recipe? Rate it!