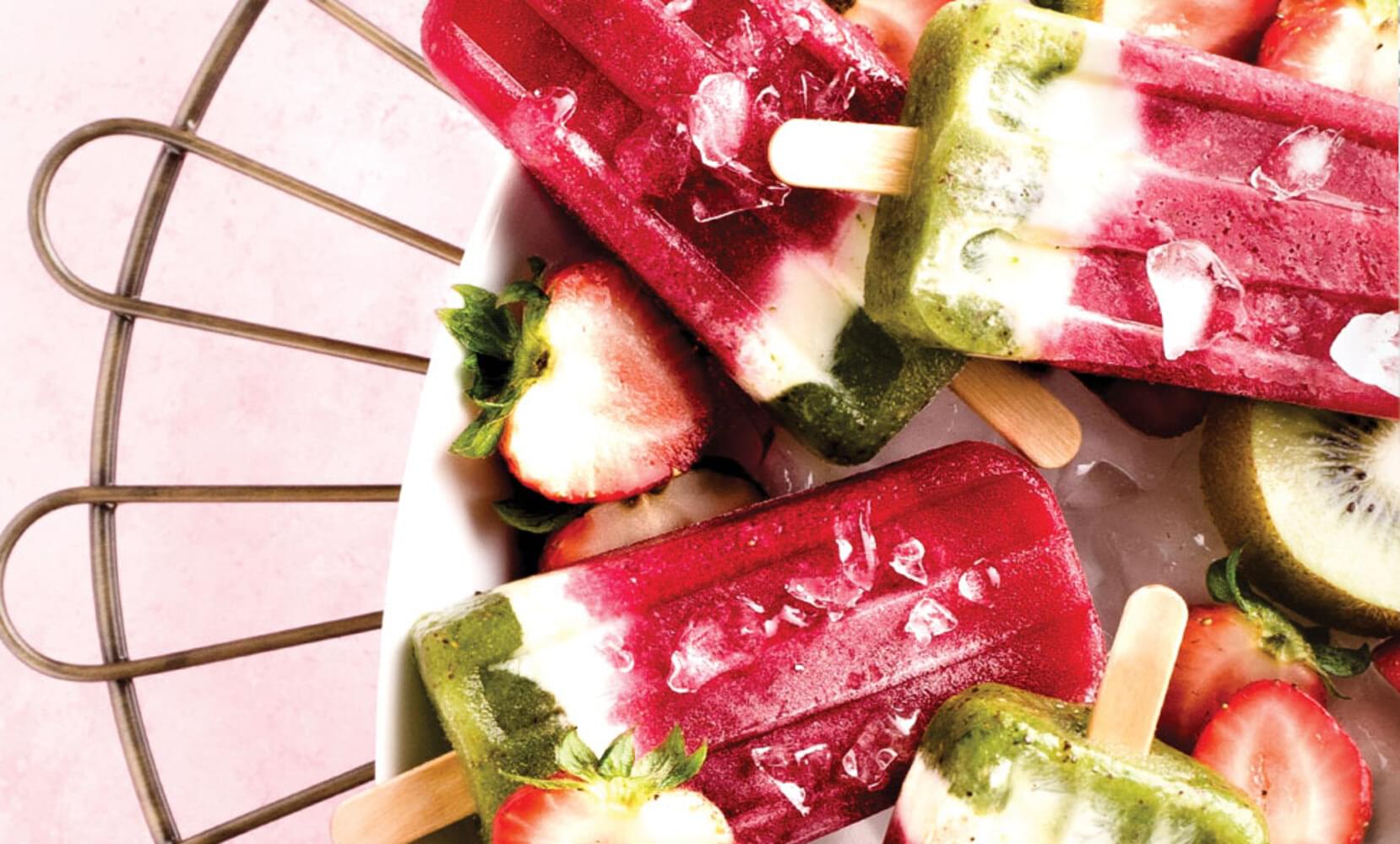 Fruit & Vegetable Popsicles
Ingredients
Red Layer

Fresh Strawberries

19

Baby Beetroot

cooked

1⁄2

Honey

2 tbsp

Chia Seeds

optional

1 tsp

White Layer

Greek Yoghurt

1⁄3 cup

Honey

2 tsp

Green Layer

Kiwi

peeled & sliced

2

Baby Spinach Leaves

1 cup

Honey

1 tbsp

Chia Seeds

optional

1 tsp
How to cook
Layer 1
Prepare the puree for the first (red) layer by washing and cutting-off the stems of the strawberries.
Place in a blender along with the cooked beet, honey and chia seeds (if using) and puree until smooth.
Set aside.
Layer 2
For the second (white) layer, whisk together the Greek yoghurt and honey in a bowl.
Set aside in the fridge.
Layer 3
For the third (green) layer, blend the kiwis, spinach, honey and chia seeds until smooth.
Set aside in the fridge.
Assemble
Pour the red puree into popsicle mold about ¾ of the way.
Pour a 1cm thick layer of the white mixture.
Pour a 2cm thick layer of the green puree.
Gently insert wooden popsicle sticks through the center of each mold.
Freeze the assembled pops for 6 hours.
To serve
When you're ready to serve, hold the mold under running water for 5-6 seconds.
Gently wiggle the wooden stick to un-mold the popsicle.
Tried this recipe? Rate it!