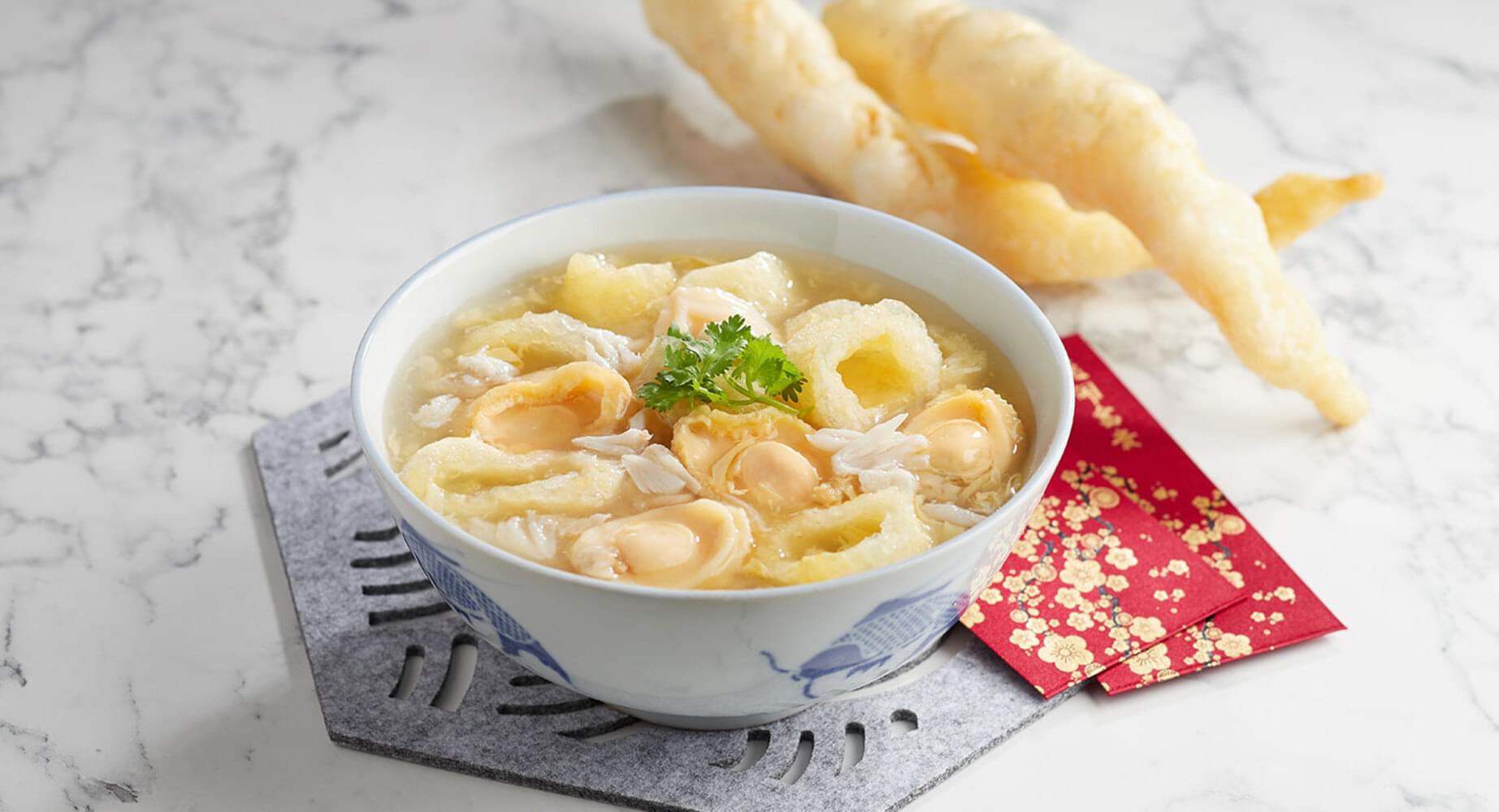 Festive Seafood Abalone & Fish Maw Soup
Ingredients
Baby Abalone

1 can

Crab Meat

200 g

Fried Fish Maw

reconstituted, sliced into chunks

200 g

Chicken Stock Cube

1

All-In-One Seasoning

1 tbsp

Eggs

lightly whisked

3

Spring Onions

chopped, for garnish

1

Cilantro

chopped, for garnish

Potato Starch

to be mix with water

3⁄8 cup

Black Vinegar

for garnish

White Pepper

to taste

1 pinch

Water

3 l
How to cook
Prepare fish maw
Soak fish maw in water till softened.
Cut them into rings/slices.
Start cooking
Bring a pot of water to boil and dissolve the chicken stock cube and Hao Chi Seasoning in the pot.
Once the soup stock is boiling, add the fish maw, crab and baby abalone.
Cook at medium heat for 5-10 minutes.
Mix the potato starch with water.
Swirl into the soup and stir immediately to prevent any lumps from forming. You may wish to add more potato starch for a thicker consistency.
Once ready to serve, stir the soup in a circular motion. Drizzle the egg slowly to get a nice egg flower texture.
Garnish with chopped spring onions & cilantro. Serve while hot!
Tried this recipe? Rate it!