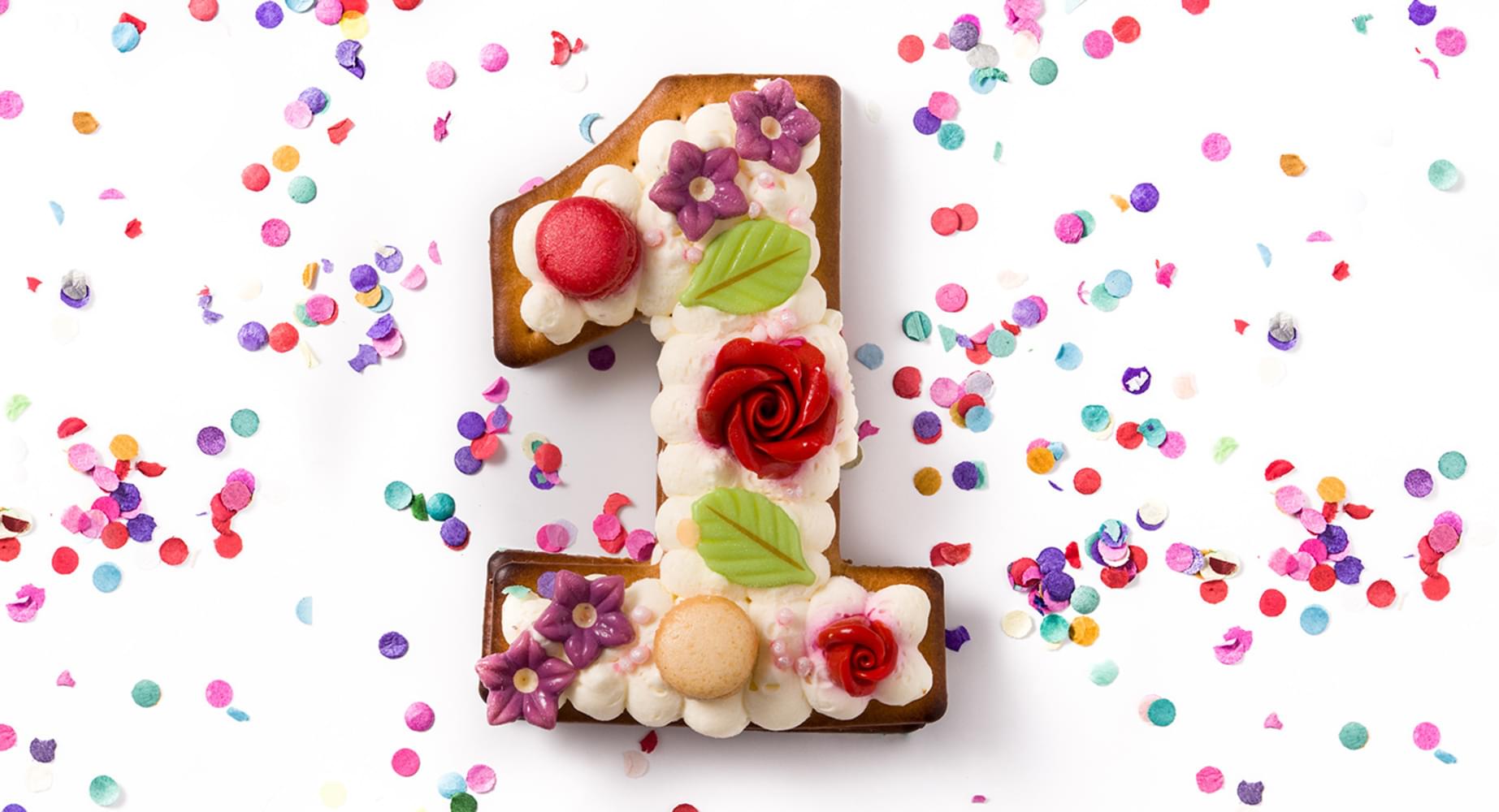 Ingredients
Vanilla Cake Mix

plus ingredients called for on the box

2 boxes

Powdered Sugar

6 cups

Butter

softened, 3 sticks

1 1⁄2 cups

Unsweetened Cocoa Powder

3⁄4 cup

Pure Vanilla Extract

1 tsp

Assorted Candy

of your choice

Salt

1 pinch
How to cook
Prepare the cakes
Preheat oven to 176°C and line two 9 by 13 inch pans with parchment paper.
Prepare the cake mixes according to the package directions.
Bake until a toothpick inserted in the center comes out clean (about 25 minutes).
Let the cakes cool.
Prepare the buttercream
In a large bowl, beat the butter until fluffy.
Add powdered sugar and beat until combined.
Add cocoa powder, vanilla, and salt and beat until combined.
If you desire a thinner consistency, add 1 more tablespoon cream.
Assemble and serve
When the cakes are cool, flip them onto a cutting board and level them with a serrated knife.
Stack one on top of the other and cut out the desired number - discard the scraps or save them for another use.
Unstack the top cake layer and spread a thick layer of buttercream on top of it.
Stack the second cake layer on top of the buttercream layer.
Frost the top of the second cake layer with buttercream.
Decorate with candy of your choice.
Tried this recipe? Rate it!