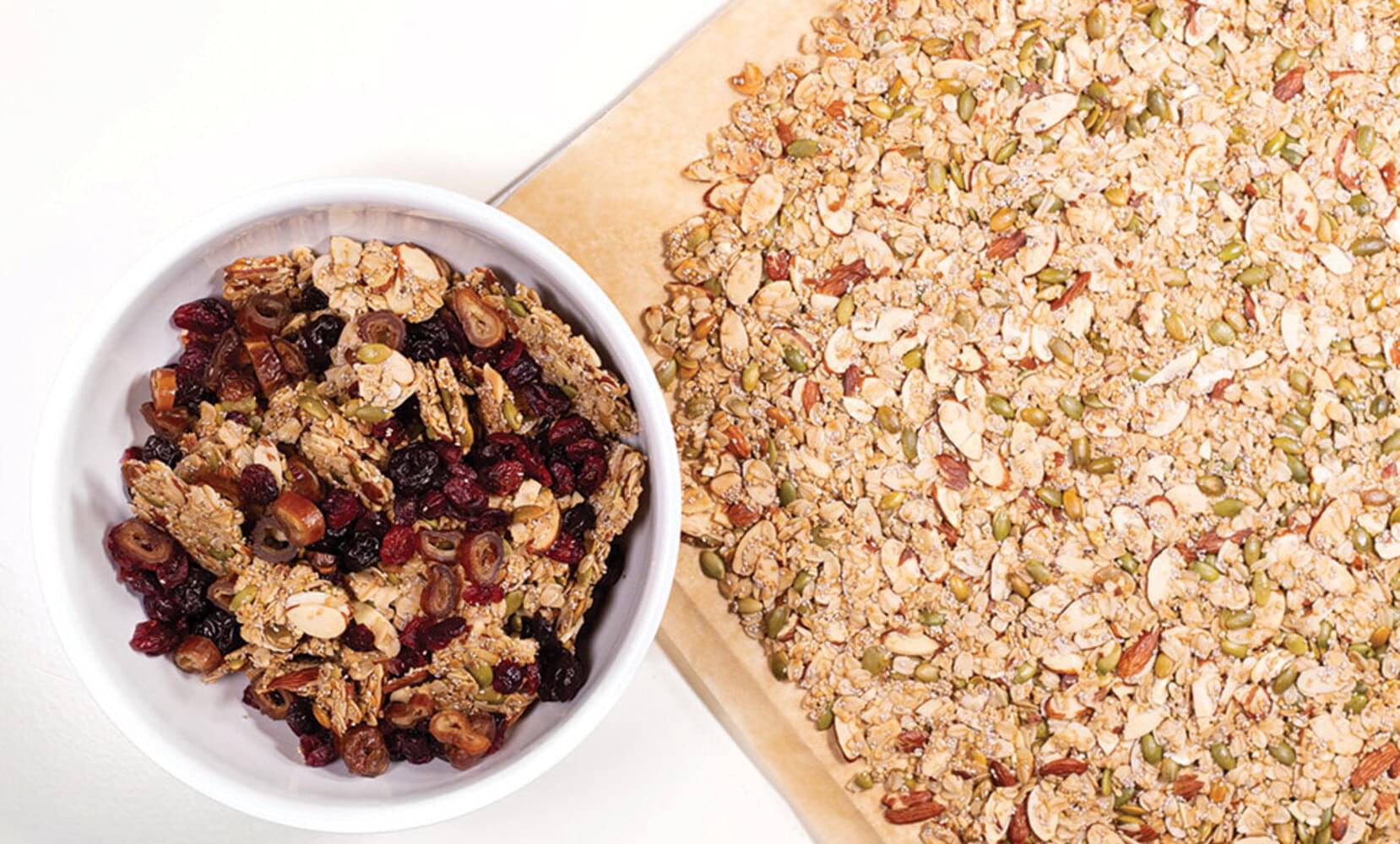 Ingredients
Old-Fashioned Oats

2 cups

Steel Cut Oats

1 cup

Almonds

roughly chopped

2 cups

Pumpkin Seeds

1 cup

Mixed Dried Fruit

dried cherries, dates, dried cranberries

1 cup

Maple Syrup

1⁄2 cup

Coconut Oil

melted

1⁄2 cup

Chia Seeds

1⁄3 cup

Vanilla

2 tbsp
How to cook
Prepare the oven
Preheat the oven to 300°C.
Line a baking sheet with parchment paper.
Start baking
In a big bowl, combine the oats, almonds, seeds, vanilla, maple syrup and coconut oil.
Spread the mixture on a baking sheet as evenly as possible and bake for around 35 minutes.
Once toasted and slightly golden, remove from the oven and add in the dried fruit.
Allow to cool on baking sheets before serving.
Optional: store the granola in a container and keep it cool in the refrigerator.
Tried this recipe? Rate it!