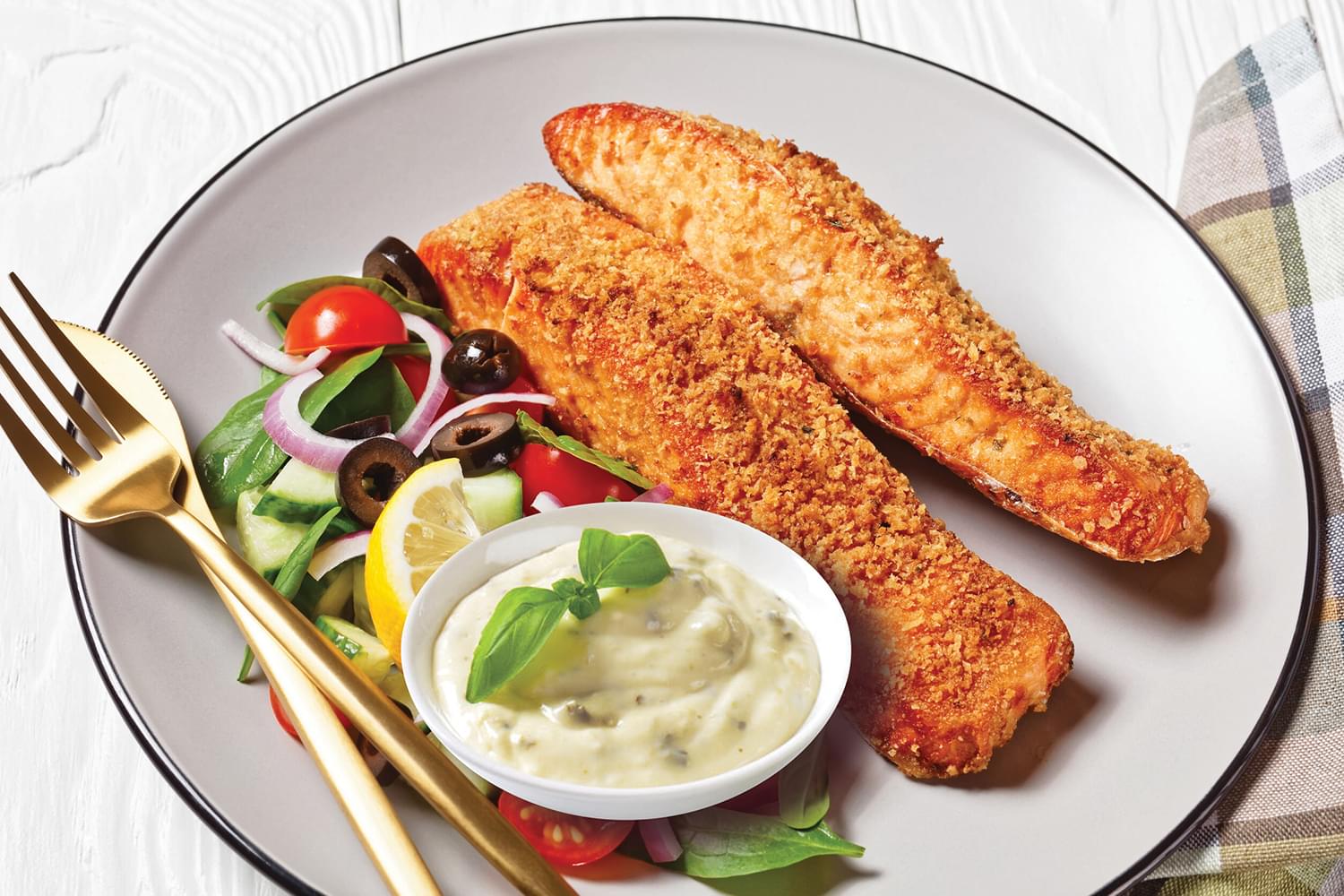 Crispy Baked Salmon with Tartar Sauce
Ingredients
FairPrice Tartar Sauce

1 cup

Salmon filets

4 pieces

Salt

1⁄2 tsp

Pepper

1⁄2 tsp

Egg white

Panko breadcrumbs

3⁄4 cup

Fresh parsley

(minced)

1 1⁄2 tbsp
How to cook
Step 1
Preheat the oven to 200ºC. Place a cooling rack on a baking sheet and spray lightly with non-stick cooking spray. Set aside.
Step 2
Rinse the fish and pat it dry. Season both sides with salt and pepper.
Step 3
Place the egg whites in a shallow dish and lightly whisk. Place the breadcrumbs and parsley in a second shallow dish and stir to combine.
Step 4
Dip the fish into the egg whites, then in the breadcrumbs, pressing the crumbs into the fish as needed. Transfer to the cooling rack.
Step 5
Place the fish in the preheated oven, then reduce the heat to 190ºC. Bake until the fish flakes easily, about 10 minutes.
Step 6
Serve the fish with the tartar sauce. Enjoy!
Tried this recipe? Rate it!