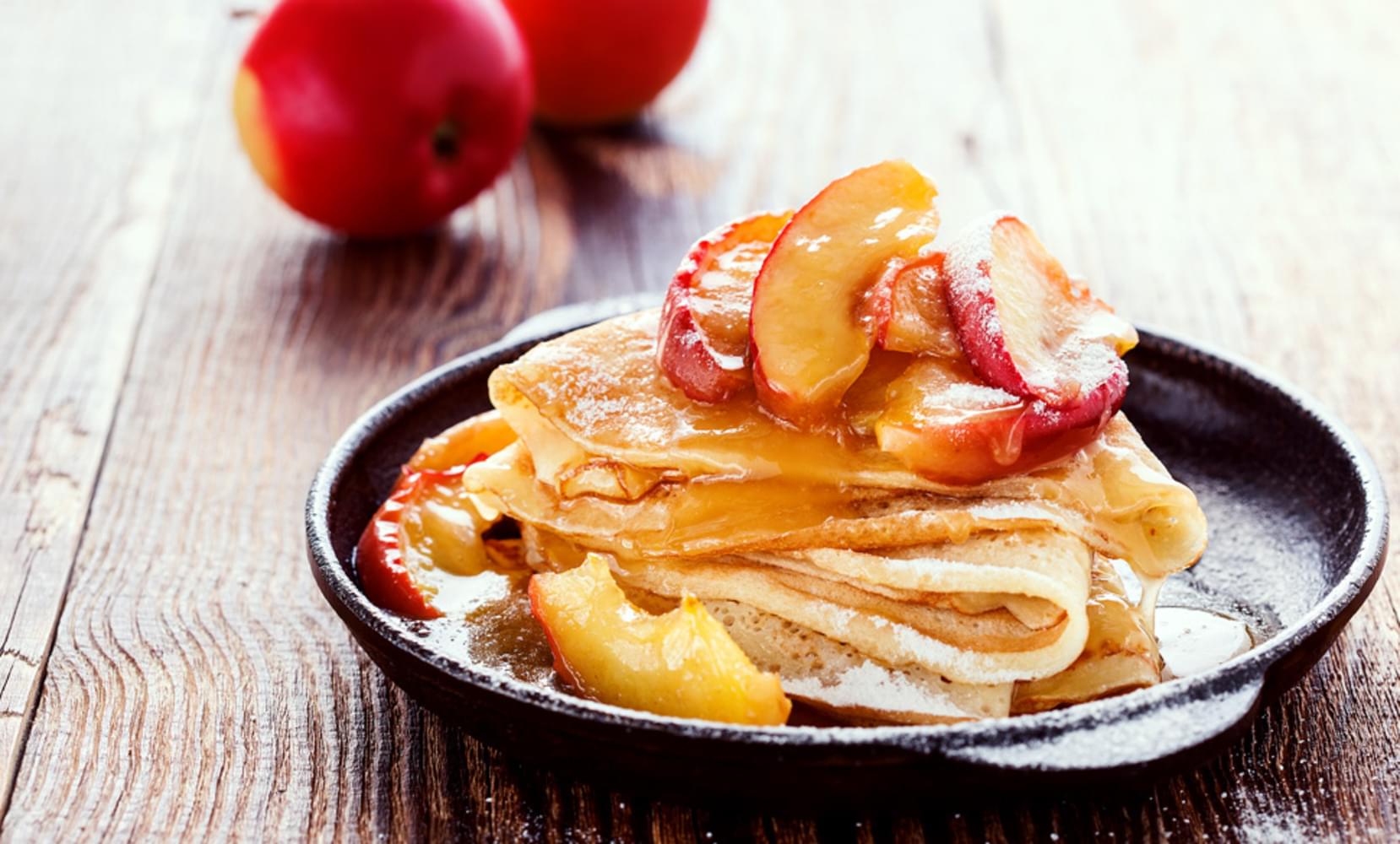 Crepes With Caramelised Apples
Ingredients
Apples

6

Sugar

3⁄8 cup

Butter

1 tbsp

White Rice Vinegar

200 ml

Roasted Almonds

1 cup

Vanilla Ice Cream

4 scoops

For Crepe Batter

Eggs

2

Plain Flour

200 g

Butter

melted

2 tbsp

Milk

150 ml

Salt

1⁄4 tsp

Water

150 ml
How to cook
Prepare crepes batter
Mix all the ingredients for the crepes into a smooth batter.
Pour a ladleful of the batter into a frying pan over medium heat.
Tilt the pan in a circular motion to coat it fully with the batter.
Cook the crepe for 2 mins on each side. Repeat for the remaining batter.
Prepare apples chunks & puree
Peel and cut apples into bite-sized chunks. Add sugar and the butter, and cook for 5 mins until the apples caramelize and turn golden. Set aside.
To make an apple puree, peel apples and dice them, then cook in a pot with the vinegar and sugar until they are soft, like jam.
Assemble & serve
Place some apple chunks and puree in the center of each crepe and top with almonds.
Wrap into a cone or parcel, and serve with vanilla ice cream.
Tried this recipe? Rate it!