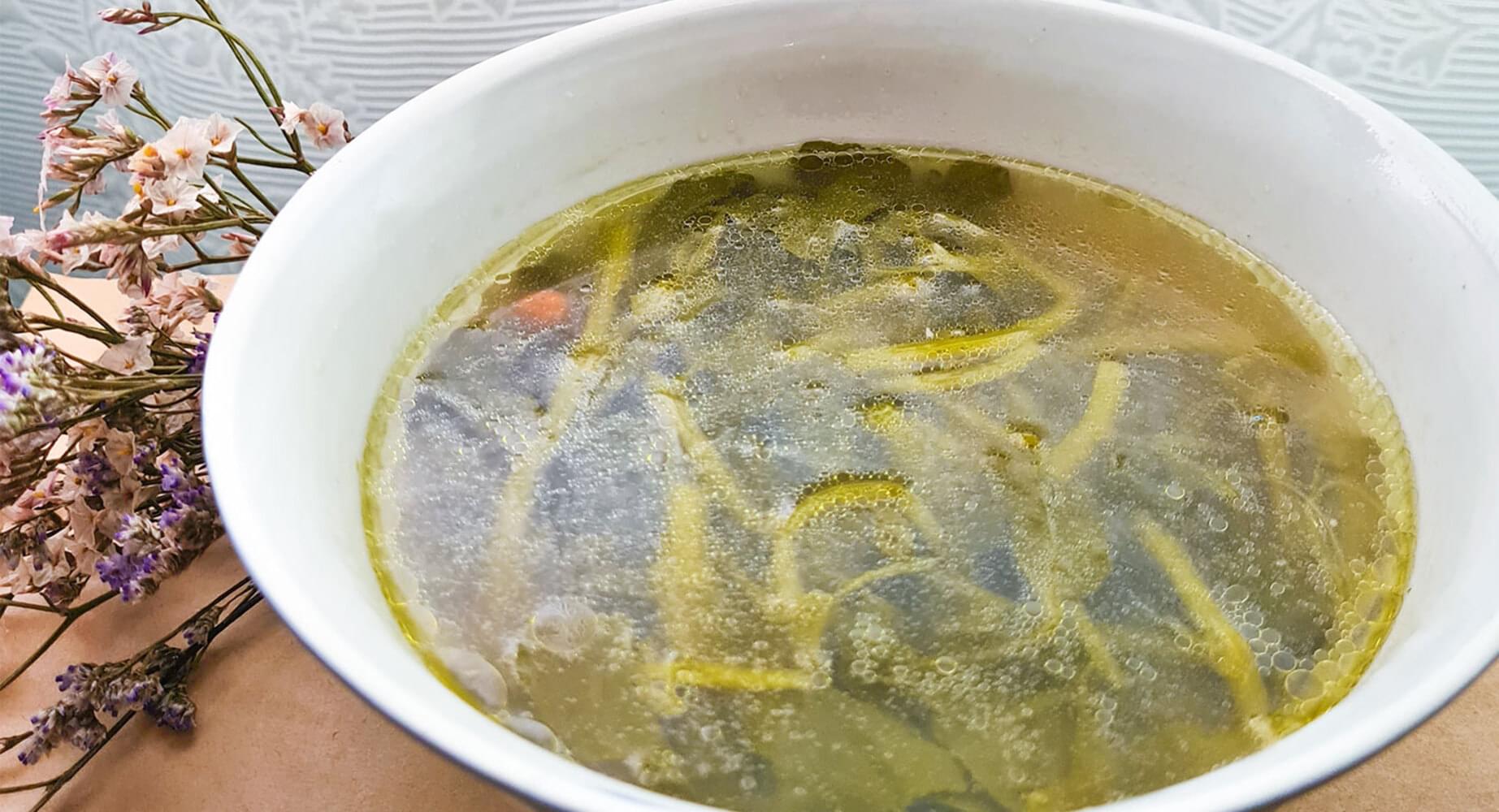 Ingredients
Chinese Watercress

washed

300 g

Boneless Skinless Chicken Thighs

cut into small bite size

200 g

Chicken Broth

6 cups

Garlic

peeled and smashed with side of the knife

4 cloves

Ginger

(3-inch) peeled and lightly bruised to release flavour

2 slices

Red Dates

8

Tomato

quartered

1

Goji Berries

washed

1⁄4 cup

Chicken Cube

1

Salt

to taste

Sugar

to taste

1⁄2 tsp
How to cook
Start cooking
Place chicken broth in a pot and bring to a boil.
Add garlic, ginger, chicken thighs (cut into big pieces), chicken cube and red dates.
Lower the heat and let it simmer for about 15 minutes.
Add watercress and tomato, and cook for another 10 minutes or until the watercress and its stems are soft.
Add goji berries last and cook for another 5 minutes.
Season with salt to your taste.
Remove from the heat and serve while it is hot.
Tried this recipe? Rate it!