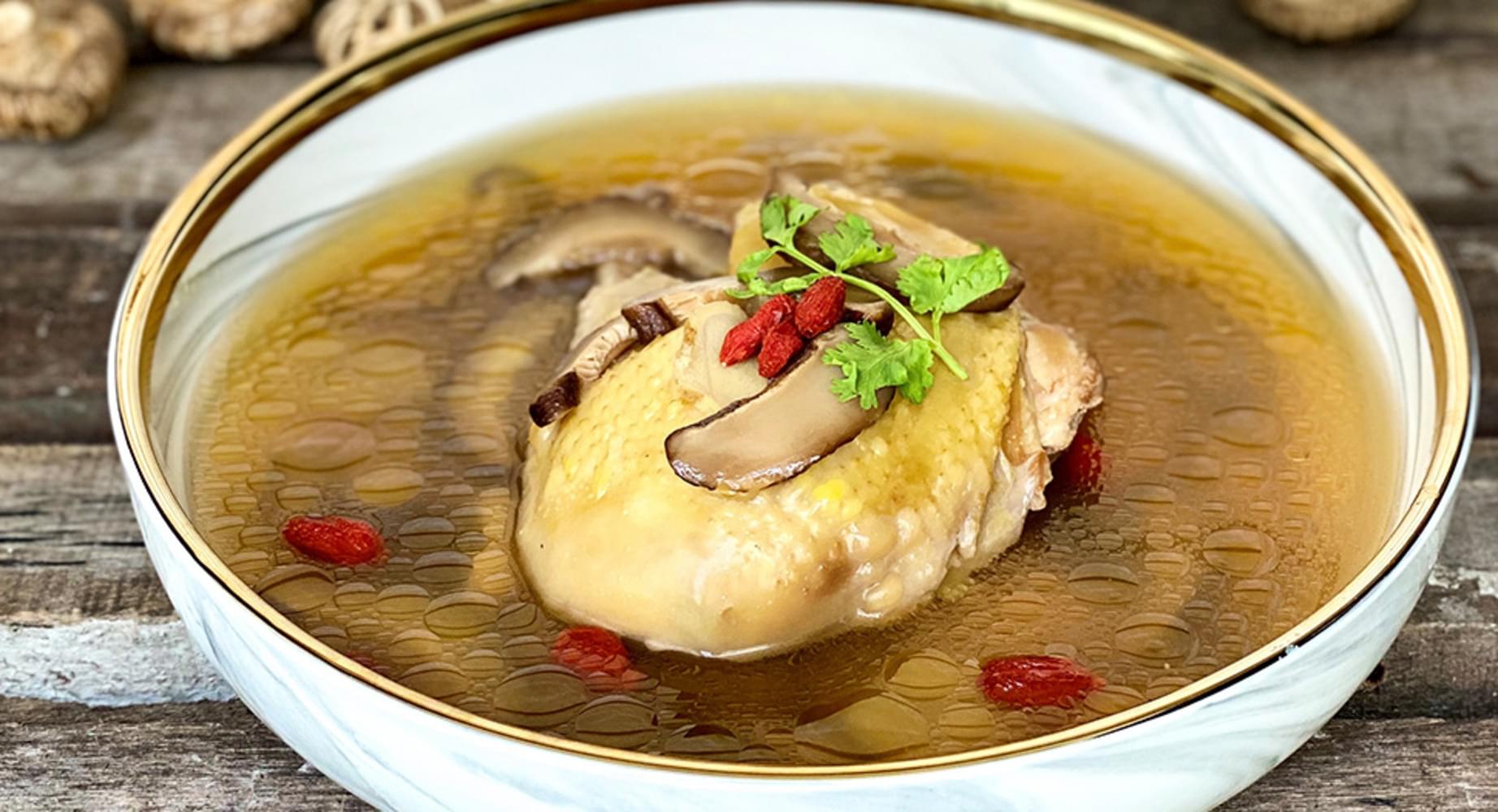 Chicken Soup with Ginger and Shiitake Mushrooms
Ingredients
Chicken Thighs

preferably bone-in, cut into chunks

700 g

Dried Shiitake Mushrooms

30 g

Ginger

peeled and sliced very thin

2 slices

Soy Sauce

2 tbsp

Salt

1 pinch

Sugar

2 tsp

Cornstarch

1 tsp

Water

700 ml
How to cook
Prepare chicken
Cut chicken into chunks. Afterward, place the chicken in a bowl along with soy sauce, salt, sugar, cornstarch and ginger.
Mix and massage for about a minute to help the chicken absorb the marinade and set it aside.
Prepare mushroom
Wash the dried shiitake mushrooms, drain, and then soak in warm water to rehydrate and soften.
When the mushrooms have softened, remove them from the water (saving the soaking liquid) and slice thinly.
Start cooking
Put chicken, water, and mushroom soaking liquid in a pot and bring to a boil (high heat).
Cover the pot, turn the heat down to low and let it simmer for 20 minutes. Serve hot.
Tried this recipe? Rate it!