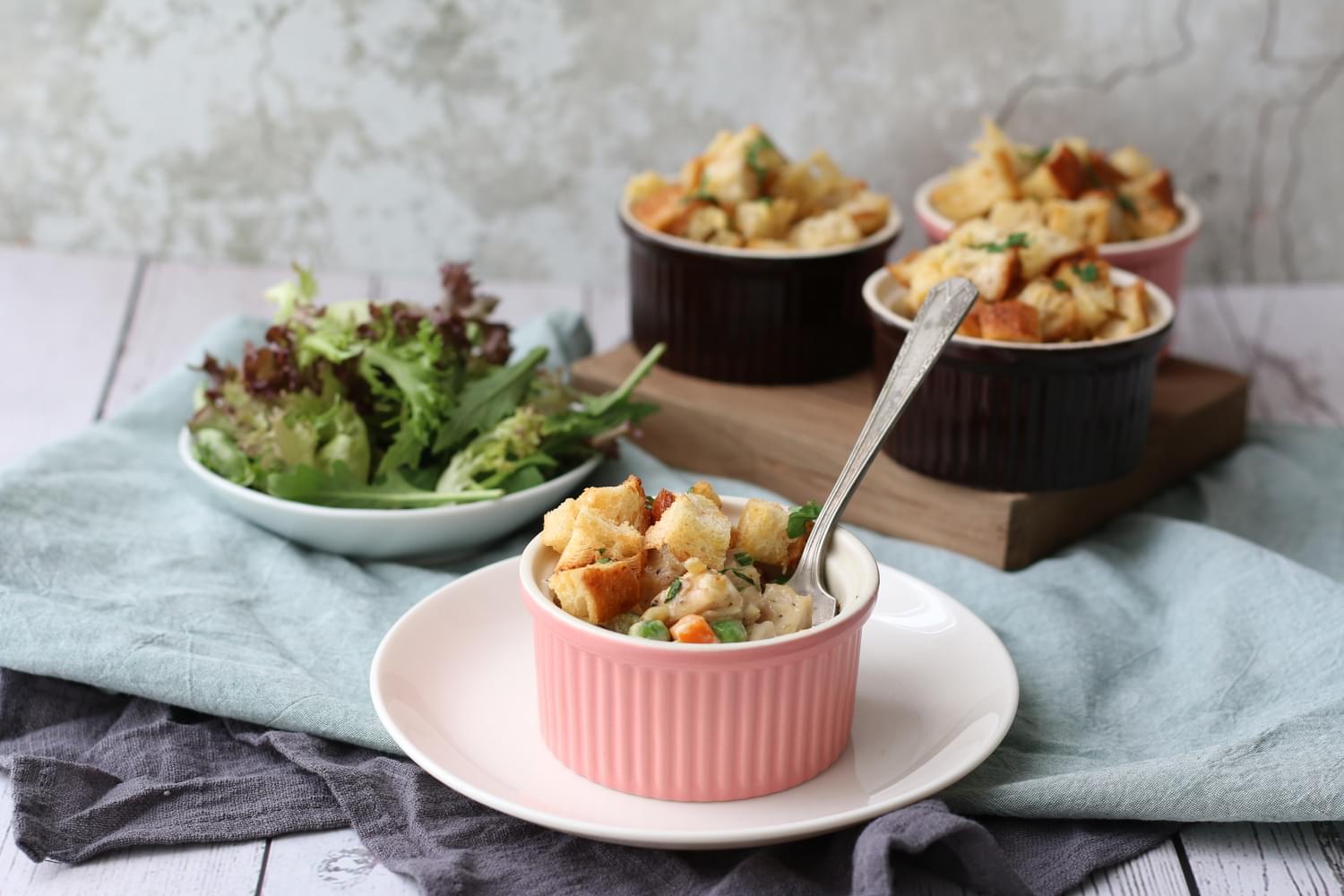 Chicken Pot Pie with Bread Topping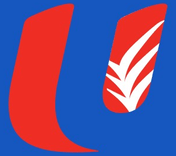 From

FairPrice

by Diana Gale
Ingredients
Prep

Rotisserie Chicken

or use leftover cooked chicken breast

1 piece

Main

Frozen Peas

100 g

Carrot

diced

1⁄2

Mushrooms

brown

100 g

Milk

300 g

Butter

unsalted

60 g

Flour

plain

15 g

Onion

1⁄2 clove

Garlic

2 cloves

Black Pepper

ground

1⁄4 tsp

Olive Oil

2 tbsp

Salt

Kosher

1⁄4 tsp
Topping

Baguette

cubed

120 g

Butter

unsalted, melted

30 g

mozzarella

shredded

100 g

Garlice

minced

1 clove
How to cook
Prepare the ingredients
Shred the meat from a small rotisserie chicken.
Saute the mushroom in half the olive oil until browned. Transfer to a dish and set aside.
Saute the onion in the remaining olive oil for 2-3 minutes until softened.
Start cooking
Add garlic and cook 30 seconds. Add the carrot and cook on low heat until carrot is soft.
Add the flour and stir to combine. Add the milk and whisk until the sauce is thickened.
Season with the salt and black pepper. Add the chicken, mushrooms and peas.
Sitr until well mixed. Divide into 4 small baking dishes and top with the bread.
Start baking
Bake 180C for about 15 minutes or until the bread is golden brown.
Assemble and serve
Add the garlic to the melted butter. Drizzle over the bread crumbs and toss until well-coated.
Tried this recipe? Rate it!