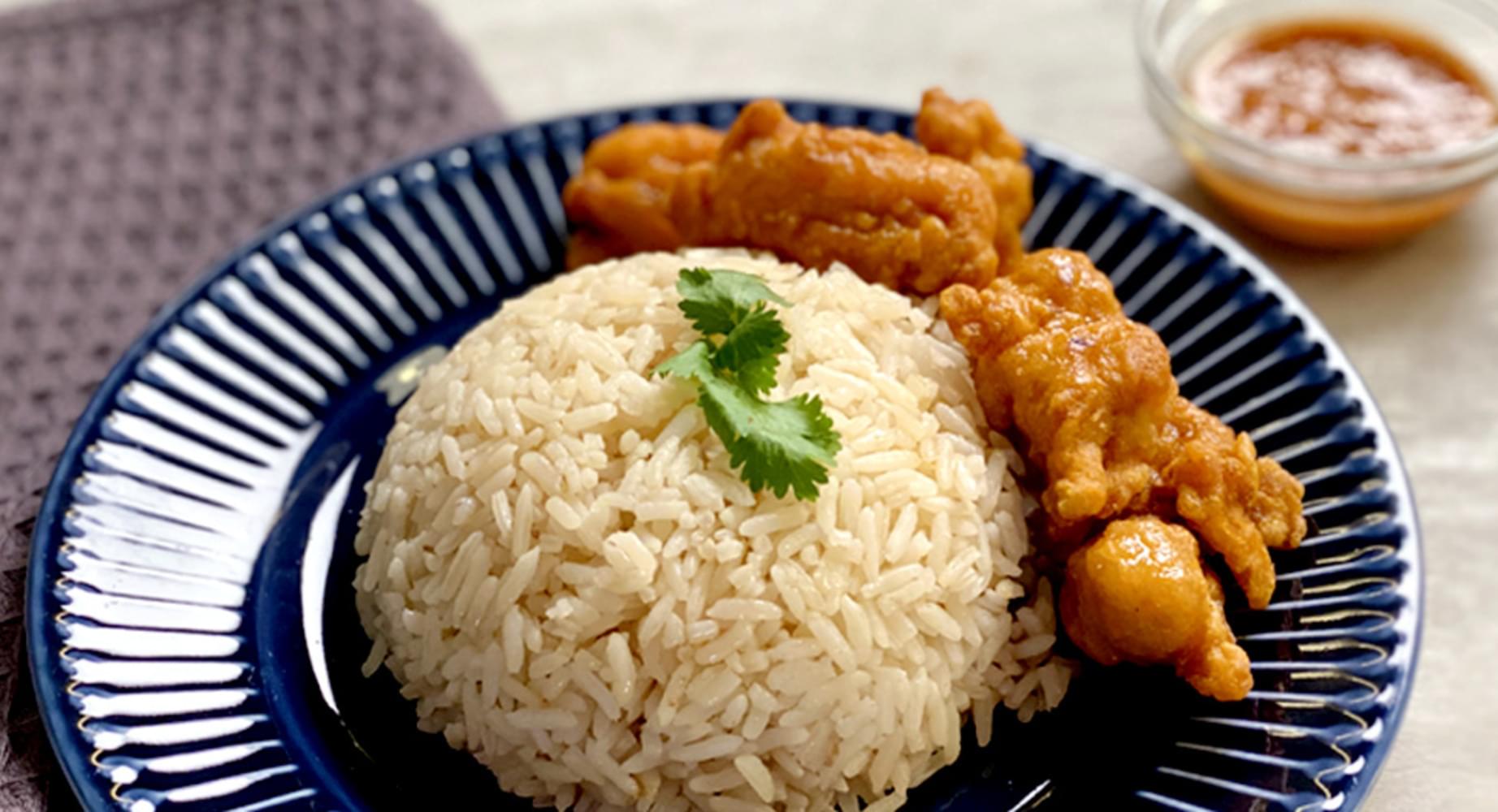 Chicken Karaage with Rice
Ingredients
| | |
| --- | --- |
| Tori Karaage Japanese Fried Chicken | 500 g |
| Thai Fragrant Rice | 4 cups |
| Chicken Rice Mix | 1⁄2 jar |
| Vegetable Oil | 5 cups |
| Water | 5 cups |
How to cook
Prepare the rice
Wash and drain the rice well then stir in the chicken rice mix.
Cook according to the instructions on the rice packaging.
Start cooking
Preheat the vegetable oil to 175°C.
Deep fry the chicken karaage for 2-3 minutes or until golden brown.
Pat away excess oil from the chicken karaage on some kitchen towels.
Serve the chicken karaage alongside the cooked rice.
Tried this recipe? Rate it!