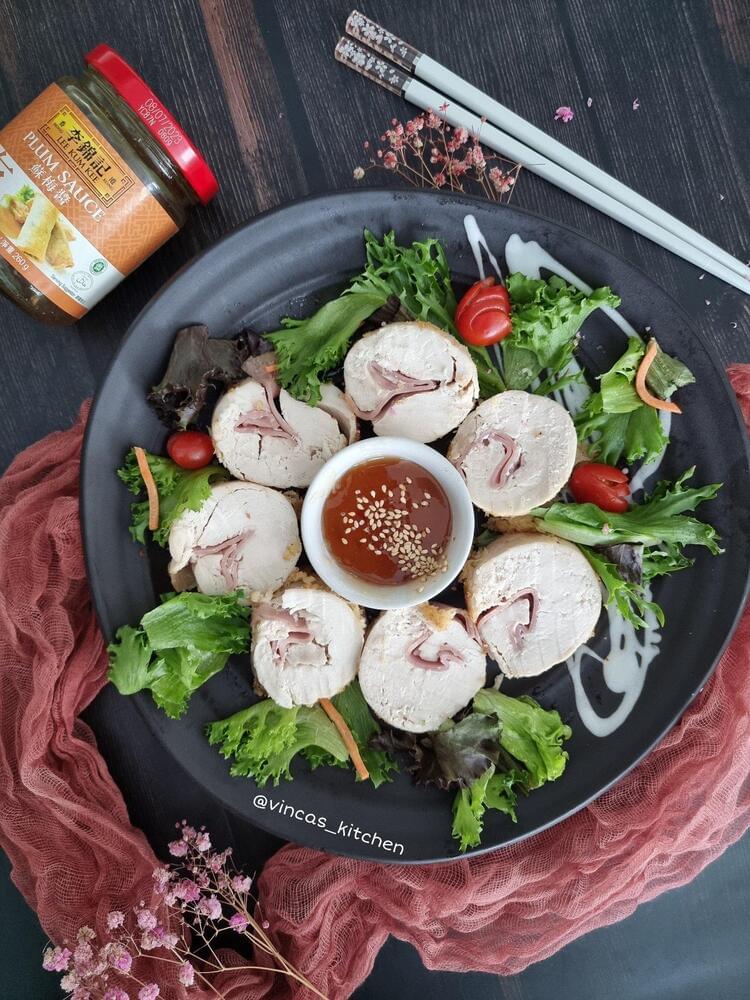 Chicken and Ham Roulade with Plum Sauce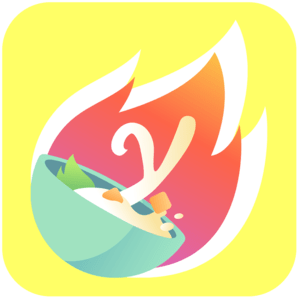 From

YoRipe

by Vinca's Kitchen
Ingredients
Skinless Chicken Breasts

1 piece

Lee Kum Kee Plum Sauce

2 tbsp

Salt

1 tsp

Pepper

to taste

1

Panko Breadcrumbs

1 cup

Egg

beaten

1 piece

Cooking Oil

2 tbsp

Lee Kum Kee Plum Sauce

2 tbsp

Toasted White Sesame Seeds

1⁄2 tsp
How to cook
Prepare
Marinate the Chicken Breast with salt, pepper and Lee Kum Kee Plum Sauce and refrigerate for about 2-3 hr.
Flatten the Chicken breast by using the meat mallet then place in the ham in the centre and roll it out tightly.
Wrap it by using aluminium foil and steam it , I use Thermomix for 20 minutes, varoma and speed 2. Or you can use the steamer for about 20-30 minutes.
Beaten the egg and cover the chicken roulade with egg and coat it with Panko bread crumbs until well covered.
Start cooking
Heat the oil on the frying pan and place the roulade and lightly fry it until golden brown.
Cut the roulade for about 1 cm thickness and place it nicely on the plate .
Assemble & serve
Serve it with Lee Kum Kee Dipping Sauce and toasted sesame seeds.
Tried this recipe? Rate it!