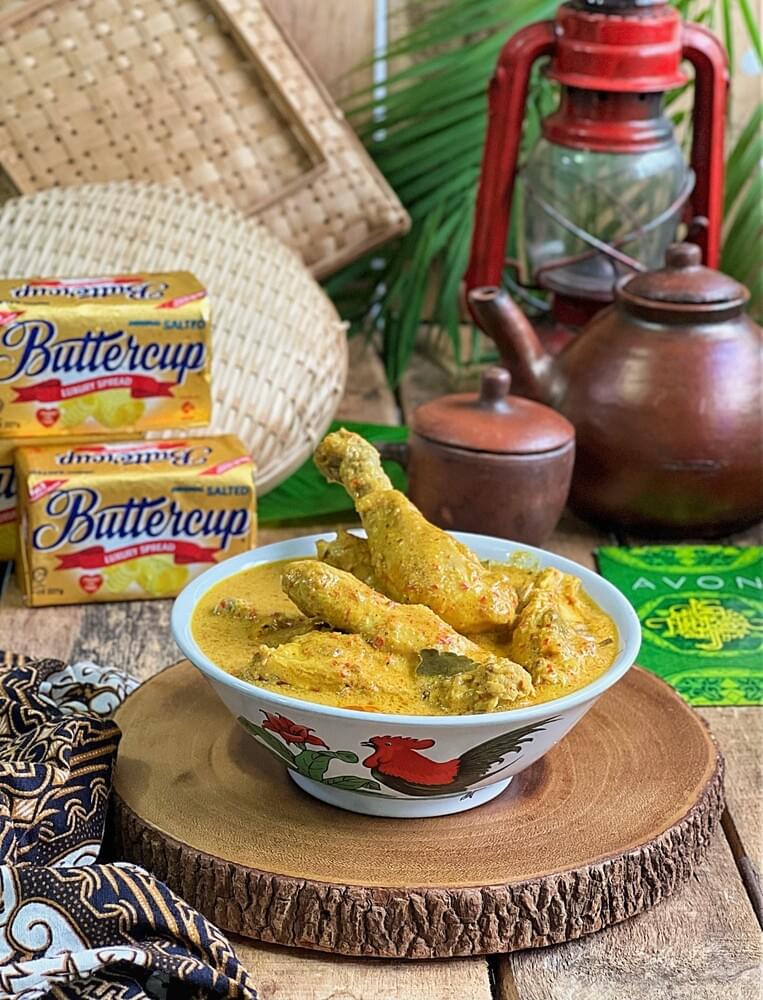 Buttercup Curry Chicken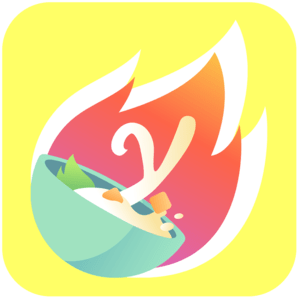 From

YoRipe

by YoRipe
Ingredients
| | |
| --- | --- |
| Kampong Chicken | 1 |
| Lemongrass | 2 stalks |
| Lime Leaves | 5 pieces |
| Turmeric Leaf | 1 stalk |
| Coconut Milk | 400 ml |
| Water | 400 ml |
| Salt | 1 tsp |
| Sugar | 1 tsp |
| Chicken Powder | 1 tsp |
| Shallots | 10 cloves |
| Garlic | 4 cloves |
| Red Chilies | 8 pieces |
| Ginger | 3 slices |
| Turmeric Powder | 2 tsp |
| Candlenuts | 4 pieces |
| Coriander Seeds | 2 tsp |
| Galangal | 2 slices |
How to cook
Start cooking
Heat a cooking pot with buttercup butter, sauté blended spices, lemongrass, and lime leaves until very fragrant.
Add in more slab of Buttercup butter in between cooking.
Pour in coconut milk, add in chicken pieces and water, add in turmeric leaf & let it boil.
Cover & lower heat to simmer for 40 minutes or until chicken is tender.
Assemble and serve
Add in salt, sugar & seasoning. Correct taste and off the heat. Served with roti jala, rice or bread.
Tried this recipe? Rate it!